Ten things England can do if it rains in Galle
Nice country, shame about the weather.
It's sodden Sri Lanka time again. England's first Test match at Galle is due to start on Tuesday, although an aquatic armageddon doesn't look too far away. Here are a few ideas for Joe Root's troops to fill in time between inevitable rain breaks.
1) PRACTICE THEIR ELITE HONESTY: Test tours don't get much tougher than Sri Lanka what with the heat, humidity and tropical downpours. During the weather delays, perhaps Joe Root can tell his troops to look him in the eye and tell the truth, Justin Langer style. If they can be 100 per cent honest, then there's no need to (sand) paper over cracks in team spirit.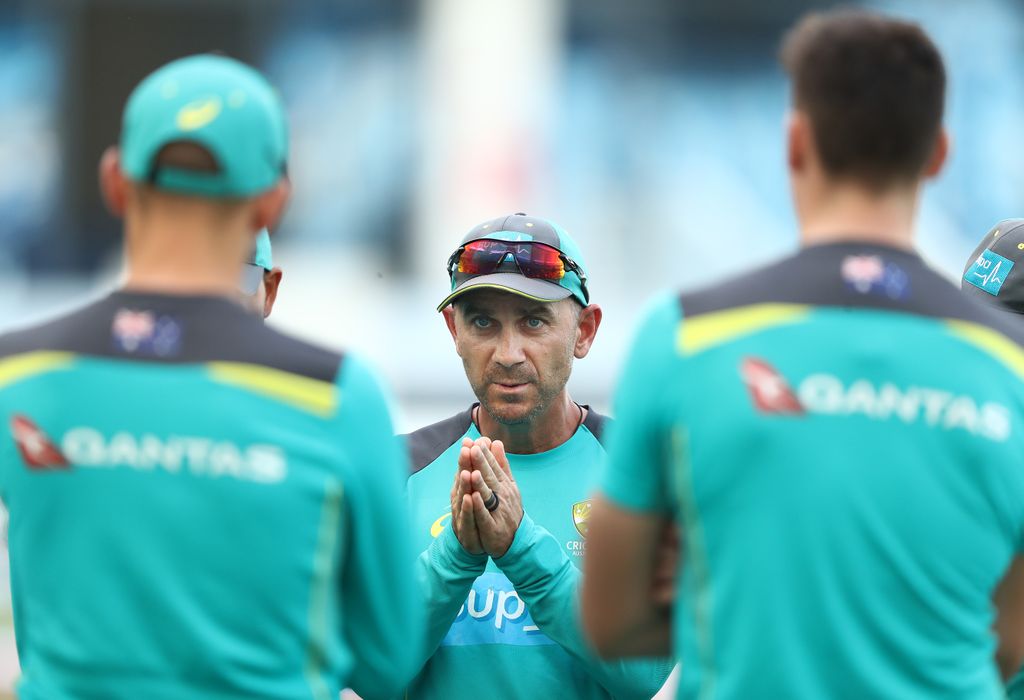 2) PLAY FOOTBALL: Jonny Bairstow has been ruled out at Galle after getting crocked in a football session. Why not have a bit of a Premier League style kickabout in the wet to ensure more injuries? It it's a sure-fire way to whittle down the squad to alleviate England's selection headaches. I am sure Joe Denly is keen, given the last time he had a kickabout just before an international, his knee got clattered by Owais Shah.
3) WATCH AUSTRALIA LOSE: If the weather doesn't relent, then England can just sit back and watch Australia lose their eighth ODI in a row to South Africa. Nothing more refreshing than that ahead of the Ashes summer in 2019.
4) ENGLAND'S NEW OPENERS TO SPEND SOME TIME TOGETHER: Gulp. This really is it. Alastair has gone. Departed. Now we are left with Rory and Keaton. Sounds like a trendy hairdressers not the future of English cricket.
The Lancashire opener has been given nine lives by management despite constant failure, while Burns has been largely ignored ploughing out ugly runs for championship winners Surrey. Perhaps the dynamic duo can use downtime to get to know each other. Play cards. Avoid run outs.  Or learn, eventually, how to spend more time in the middle rather than the dressing room…
5) SIGHTSEEING: Galle is a pretty good tourist attraction. England could visit the Dutch fort to see what a real defensive shot looks like. They might not need to scuba dive in the Ocean if the monsoon hits the cricket stadium…
6) UNDERTAKE INITIATION CEREMONIES: England's habit of handing out debut caps on the field is all very jolly but the inner circle could spice things up with a few university fresher style stunts. You know the kind of thing. How about getting Jack Leach to do some bush tucker trials with local delicacies? Apparently, leeches are very common in Sri Lanka…..
7) TRY AND FIND AN ALTERNATIVE HOTEL FOR SECOND TEST: Both teams were struggling to find accommodation for the second Test in Pallekele after the original hotel rooms had been double-booked with several UK tour groups. The crisis even got to a point where the government intervened to avoid a national crisis. Anyone do a good B and B?
8) JOIN UP WITH THE BARMY ARMY TO WRITE NEW MATERIAL: The Barmy Army
is a fully-fledged business now, not just a rabble of beer-swilling patriots. If there isn't
much cricket in the next week, then England's team can always look forward to a
world exclusive of new material. Could it be as catchy as this though: "He's big, he's
bad He's better than his Dad Stuart Broad Stuart Broad"
9) ENGLAND CAN PRACTICE THEIR "NOT SCARED OF SPIN" LOOK: Count how
many times Joe Root says "bold" in the extra interview opportunities rain delays will
provide. The courage meter dial has almost gone into overdrive with references to
not being spooked by subcontinental spin. In his pre-match talk, the captain insisted;
"We have to be adventurous. I am not scared of doing that. This group of players are
not scared of doing that. We are not scared of the surfaces, we are not scared of it
spinning." Okay, Joe. Words and deeds are two different things.
10) TREVOR BAYLISS TRYING TO LOOK BUSY: The England coach has not covered
himself in glory on away tours so he's trying to look busy before leaving the post next
year. Difficult one. Ask David Cameron. Maybe Trev has brought one of those
Australian leafblowers from last year's Test in Perth to help with the clean-up
operation out in the middle. Won't be very effective in a cyclone though….