Bumrah's keen eye helped him stay up to speed
India fast-bowler Jasprit Bumrah says that his return of 3/45 with a swinging ball on day one of the fourth Test against England was the result of hard work in the nets.
Bumrah sat out the first two Tests with injury but has quickly settled in to bowling in England bagging a five-wicket haul in Nottingham and now being the pick of the bowlers for India in Southampton. He says that he kept a close eye on what bowlers from both sides were doing in those matches and looked to put his ideas into practice in the training.
The quick said India would have liked to bat first and he and his colleagues were surprised by how much the ball swung on a clear day in the South of England.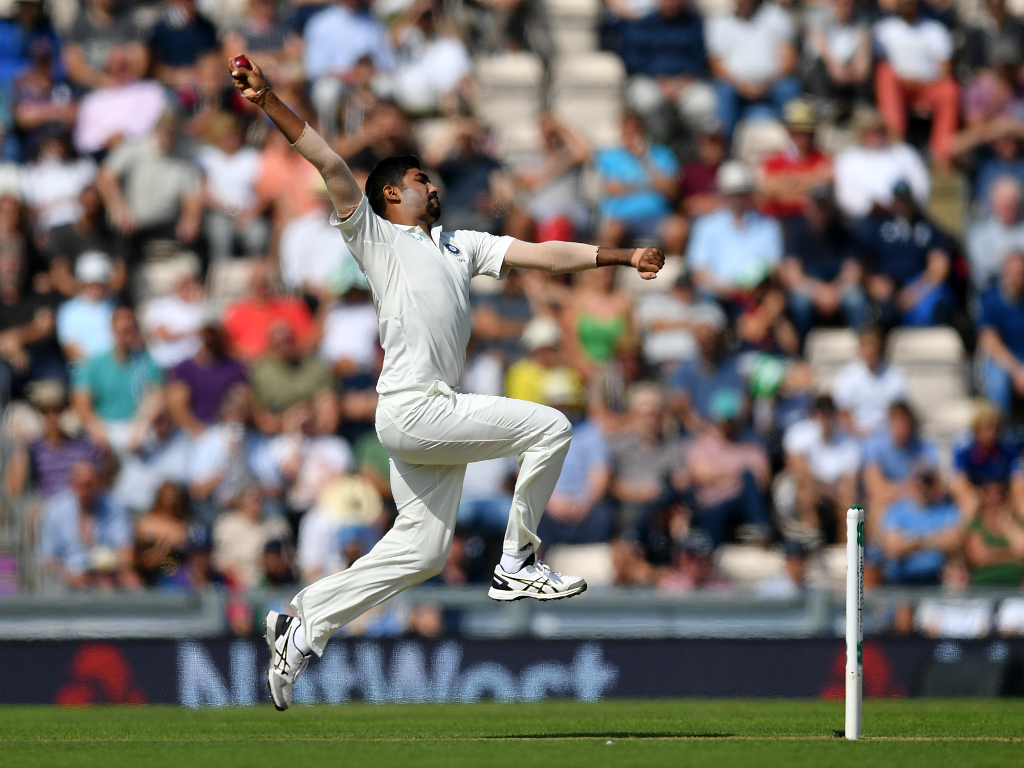 Bumrah told Sky Sports: "I was sitting out in the first Two matches keeping an eye on what was working for England's bowlers and our bowlers.
"I tried to replicate that in the nets and and tried to do that in the match as well
"We wanted to bat but when we started to bowl there was a lot of seam and swing, more than we expected."
Bumrah said that his comical dismissal of Keaton Jennings was the result of a plan hatched for the opener who has been nicking off all series. Bumrah banked on Jennings reluctance to play and trapped him in front with a beautifully bowled inswinger that left the opener looking foolish.
On dismissing Jennings he said: "It's always good when a plan works. I knew the ball was swinging so thought I'd try and inswinger to the left-hander, it was on line and I got the wicket."
England were shot out for 246 after winning the toss and batting first with India ending the day 19 without loss.