Fully-fit Kohli urges focus for team India
India skipper Virat Kohli has urged his team to maintain their focus as they head into a must-win clash with England at Trent Bridge in Nottingham.
Kohli was injured during the second Test defeat at Edgbaston but says that he feels good physically heading into the third.
"The only thing that we have spoken about is to focus on what the team requires at all times in this Test match, and when your back is against the wall it's the time for you not to think of anything else," he said.
"You can't afford to think of anything else. If you look at it from anther point of view it's actually a good situation to be in because you literally have no room for thinking about anything else apart from what the team requires in that particular moment, throughout the course of the Test match.
"The only conversation we have had is that the only option is to win this game and nothing else, and you need to show that in your body language and in your intent, the way you prepare for the game, and the way you go about things. It's all about you feeling positive first. That's the conversation over the last few days."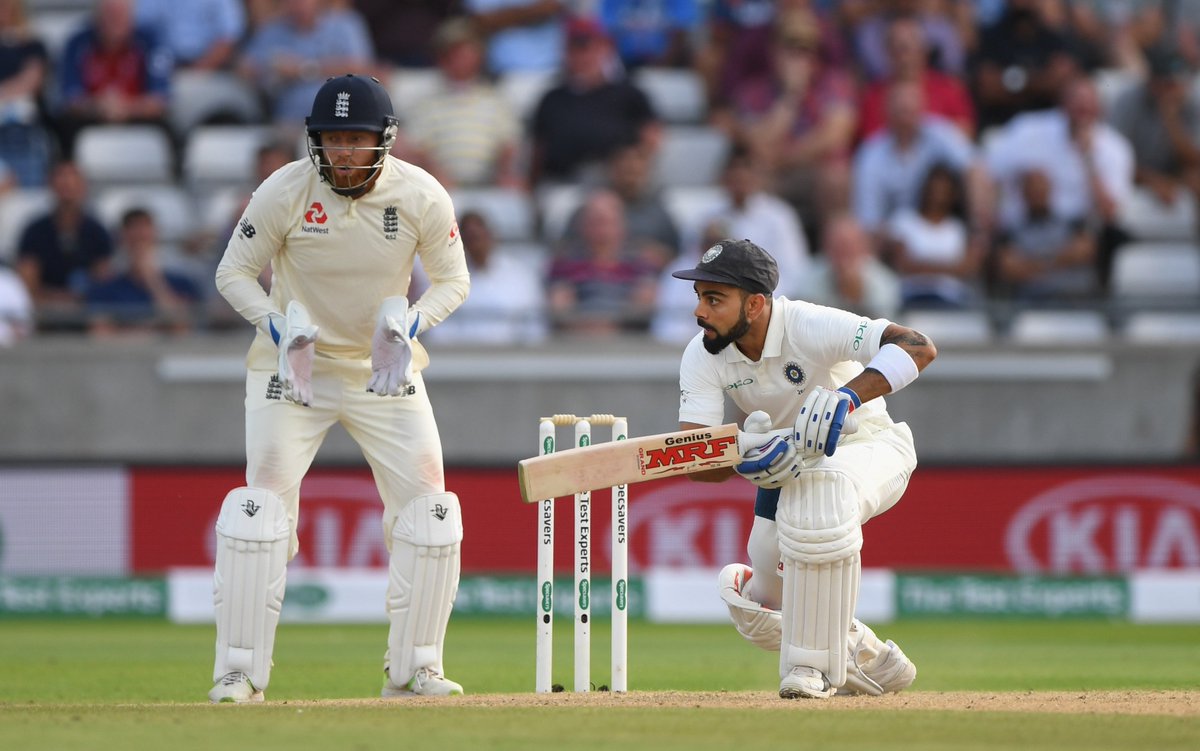 The skipper wasn't giving anything away when it came to the starting XI for Saturday's Test, saying a decision would be made on a final team after they have had a last look at the pitch on the morning of the first day.
"It depends on what the surface is like. If there's gonna be enough assistance for the bowlers then the extra batter might come into play, but if not, if the pitch is gonna be quite even for batting and bowling then obviously picking up 20 wickets is going to be the priority. The batsmen will still have to take responsibility and get the runs on the board," he said.
"If you don't take 20, as I've said in the past, you can score as many runs as you want. It's not about saving one discipline, it's about one discipline taking care of their job and the other discipline taking care of their's. But both possibilities are there looking at how exciting or spicy the pitch is gonna be."
Kohli confirmed that the back injury he was suffering through in Birmingham was not a new one.
He said: "[I'm] feeling fine, feeling absolutely fine. It's been an issue that's been coming on and off again. I got it in 2011 first time and it happens with work-load, the back is such a thing that you don't know when it's gonna go.
"All you can do is strengthen the muscles around it and work on it. A bit of strengthening, ample rest, proper rehab gets me back into shape. I've had it a couple of times before so it's not a new devil and I knew how to handle it."
India trail England 2-0 in the five-match Test series.