India take the game deep but England triumph at the Oval
Centuries from Lokesh Rahul and Rishabh Pant revived India's hopes on day five of the fifth Test against England but the hosts were destined to prevail granting Alastair Cook the perfect send-off.
Rahul had resumed with overnight partner Ajinkya Rahane facing the daunting task of either accumulating another 406 runs to win or batting all day for a draw.
Rahul made an excellent fist of it going to his fourth Test hundred despite losing Rahane (37) and Debutant Hanuma Viahri (0) before lunch.
Pant joined Rahul for an epic 204-run sixth wicket partnership that left India with an outside shot at the win and a good chance of securing a draw.
Adil Rashid provided the breakthrough with a ripping leg break that turned past Rahul's defense and clattered into his off stump to castle him for 149.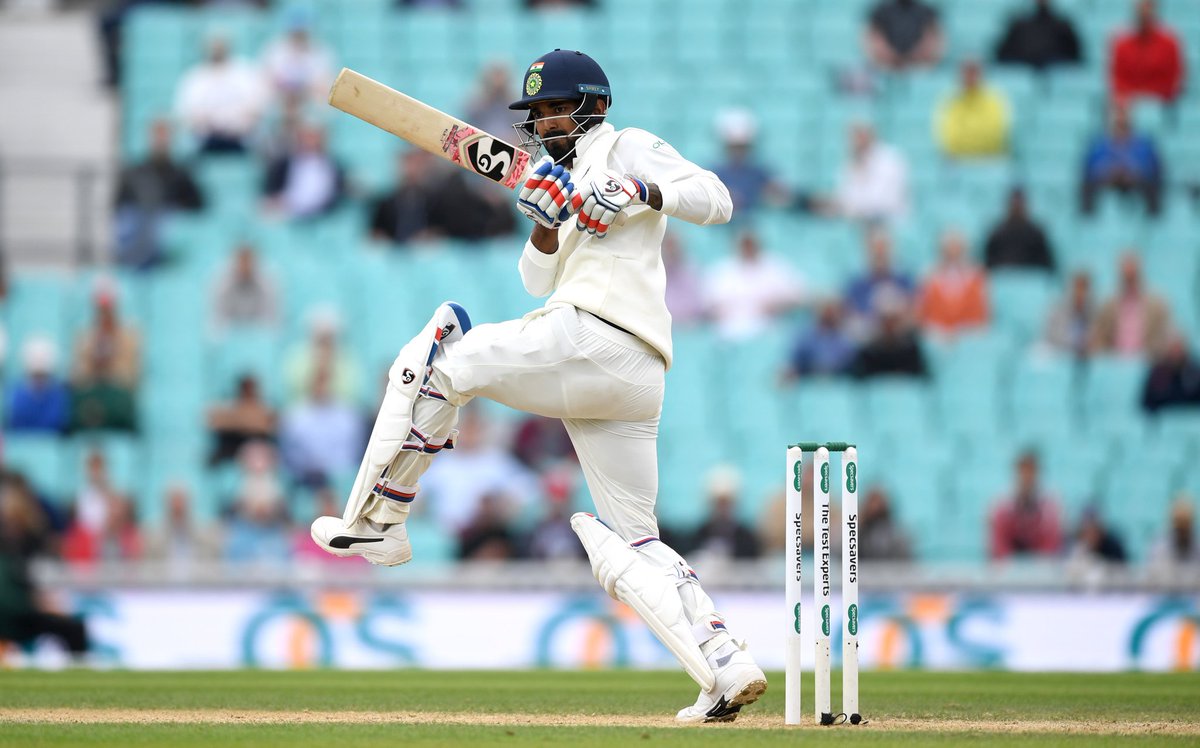 That seemed to signal the India lower-order to give way as Pant (114) who had completed his maiden Test century with Rahul at the wicket departed soon after the senior man. Rashid got Rahul with a ripper but Pant gifted the leggie his scalp with a poor shot.
A brace of Sam Curran wickets preceded a record breaking moment that would provide a storybook ending to the series and the career of Alastair Cook. James Anderson became the most prolific fast bowler in history when he flattened Mohammed Shami's stumps to seal a 118 run win for England.
An emotional Anderson told Ian Ward after play: "Happy that Cooky was on the field to see that wicket, it's been a tough week. When they were building the partnership it was looking like they would get close, my job was just to hold an end. Thankfully we took the new ball and gave me a chance to get the wicket. [Cook's finale] He's been brilliant, just being there all the time… " Anderson broke off giving way to laughter as the emotion of the moment overwhelmed him. Ward graciously ended the interview.
Cook himself was named man of the match gifting him the opportunity to address the Oval crowd: "Most amazing week, one you couldn't have scripted. Just been amazing, great to contribute to an England win, and win the series 4-1, and also a great game of cricket, to go into the last session of the last day with all four results possible, great advert for Test cricket. Been great moment, sad moments, when it's been tough, test cricket shows how hard it is, turn up needing seven wickets but it goes right to the end. I leave with great memories. Amazing, it was a selfish thing to be standing there while everyone cheering, and then to see Jimmy pass Glenn McGrath's record was brilliant. That was the hardest bit, him and Broady are the ones I've played the most with, to know I'll never stand at slip and drop another catch off them is sad. We've lived in each other's pockets for 12 years. Been a privilege to play with England;'s greatest cricketer, no disrespect to any other guys, his skills to do it time and time again, you almost take it for granted, that's he's going to hit a length. The game was a little bit tight, but he didn't miss his length once. The amount of hard work, the pressure and strain, I won't miss that. But you miss the highs and the rewards, playing with this team, be great to see how they develop. This week can't be beaten, I can walk away with my head held high."