India wrap up the win on the fifth morning
Ravichandran Ashwin claimed the wicket of James Anderson on the fifth morning of the third Test to seal a 203-run win for India over England at Trent Bridge.
It took two overs and five balls on the fifth day to dislodge the final English pair with the first two overs bowled by Hardik Pandya and Mohammed Shami respectively.
Anderson slashed at a leg break from Ashwin but could only loop the ball over the slips with Ajinkya Rahane in pursuit. Rahane hauled the ball into end the contest.
Adil Rashid ended 33 not out up the other end while Bumrah could not add to his five wicket haul but he finished as the pick of the India bowlers with figures of 5 for 85.
India skipper Virat Kohli aggregated 200 runs in the match with knocks of 97 and 103 and was named man of the match.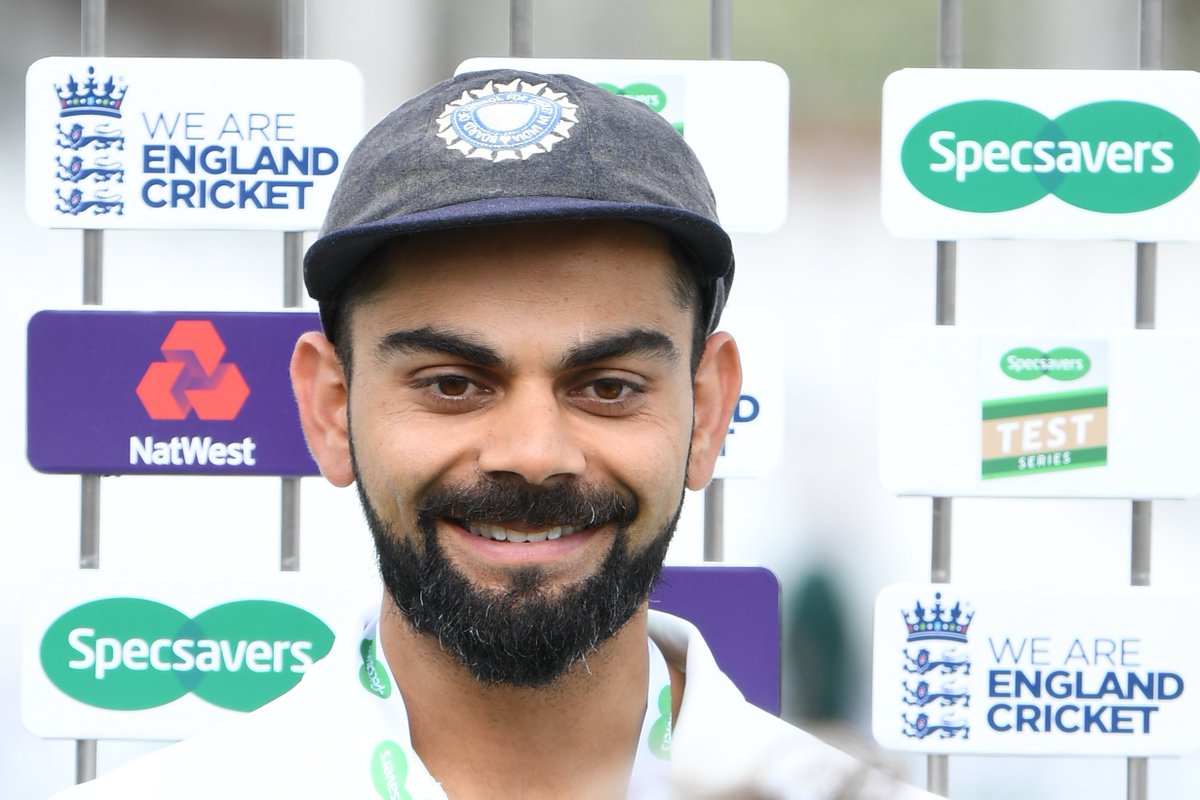 Kohli dedicated the victory to victims of flooding in Kerala: "First and foremost, we as a team want to dedicate the victory to the flood victims back home in Kerala. People are going through a lot, and this is the least we can do.
"Very pleasing performance in all three departments. A complete Test match for us. We only spoke about the fact that we were only outplayed in one Test out of the five we had played since South Africa, and that was at Lord's.
"We spoke about stepping up as batsmen, and that's what we did, and we set it up for the bowlers. The bowling group was eager to take those 20 wickets again – the question was what we could do as batsmen to give them that cushion.
"When both skills come together with slip catching, we win Test matches. Everything came together for us.
"Very crucial how Rahane played, having lost Puji just before lunch. He's very positive, we love that about him. He can change the whole complexion of the game, and that's what he did. They're a quality bowling attack and you need grit to score against them, and that's what Jinx in the first innings and Puji in the second showed.
"I want to dedicate my innings especially to my wife. She's motivated me a lot, kept pushing me. She's the only one who keeps me positive out there. The most pleasing thing for me to see was that the four fastest bowlers in the series have all been Indians.
"We've worked on our fitness, on our mindset, cutting down on loose deliveries. They're getting better and better the more Test cricket they've played.
"It's a delight to watch when they're running in. We definitely believe we can [win the series]. It wouldn't be 2-1 now if we didn't believe that. We just want to keep pushing forward and keep wanting to win."