Pujara always believed the runs would return
India batsman Cheteshwar Pujara says that he didn't ever feel out of touch during his 16 innings run without a fifty.
Pujara hit 72 on day three of the third Test against England to end that run and though he was happy with the fifty he was disappointed to miss out on a hundred.
The batsman has been billed as one of India's best players of swing in the squad but struggled in the warm-up and endured a lean run in County cricket with Yorkshire.
Pujara told Sky Sports: "I haven't scored too many this season. In county cricket I thought I was batting well but didn't score too many. It is good to be amongst the runs. I was confident enough that a big one was coming soon. I missed out on a hundred but I am pleased to get 72."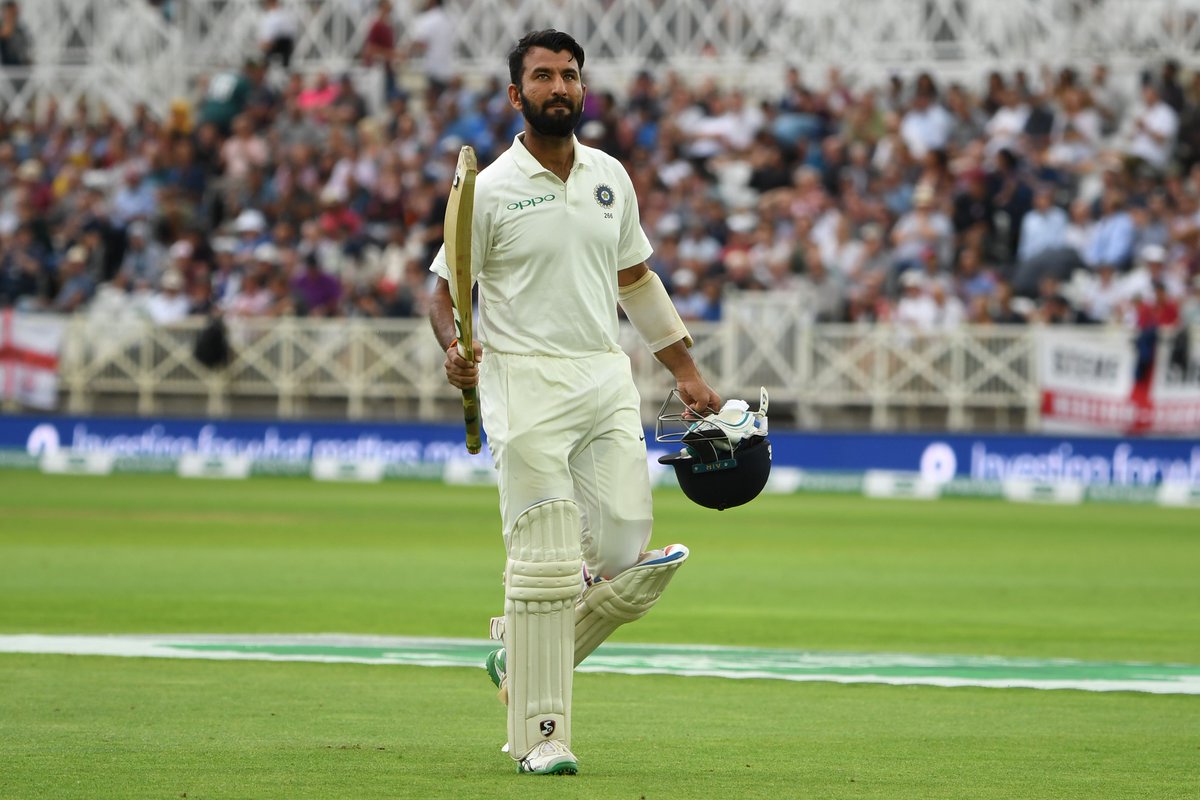 Pujara rejected the notion that he harmed his own cause by playing County Cricket and not scoring enough runs.
He added: "It is always good to play county cricket. I was playing on some challenging pitches. It was good to have that preparation."
Despite India seemingly enjoying easier conditions to bat in, Pujara feels that the pitch has quickened up and expects batting to be a challenge into day four and beyond.
He said: "The pitch has quickened up a bit. It is a lot quicker and there is a lot of deviation. On day four it won't be easy for them to bat. There are some balls which are climbing and some that are keeping low."
India still need ten wickets to close out a win that will get them back into the series but will two full days ahead of us they are in the driving seat.