One million sign petition calling for England ODI strategy to be rewritten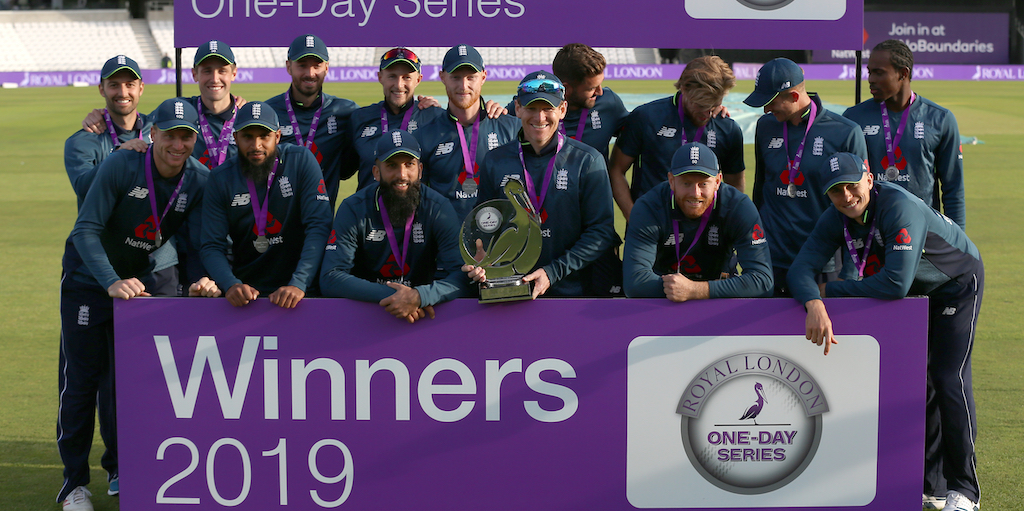 Bored by the relentless massacres and rampant aggression of recent series, one million England fans have signed a petition demanding the side's ODI strategy be completely rewritten.
Calling for less gratuitous violence against opposition bowlers, supporters have even requested Jonathan Trott return to the fold for the team's opening World Cup match against South Africa. The stolid batsman retired from professional cricket some time ago, but many long-term observers of the game still yearn for the time his more subtle use of the blade was the norm.
While many supporters have kept faith with this more attacking episode of England's ODI history, some wish to see Eoin Morgan's men return to the more nuanced storylines of past series which, although less combative, were a more even battle between bat and ball. The fact England are hot favourites to claim cricket's ODI throne has done little to calm growing fears in some quarters that the current bellicose nature of their batsmen has ruined the whole sport.
---
ECB reject Ashes shirt numbers as they 'could contain multiples of six'
Cottrell celebration named official meme of The Hundred
ICC urged to ban ears after latest on-field controversies
---
Simon Hoffborne, a computer technician and weekend orc from Peterborough, explained why he had signed the petition calling for England's ODI blueprint to be revamped. "Look, I love watching Jos slaughter bowlers as much as anyone, but just seeing the same thing week after week, game after game has frankly got a bit boring," he said. "I'll probably still watch the World Cup to the end to find out what happens but I'll be glad when it's all over to be honest."
Susan Francis, a maths teacher from Manchester, was equally unhappy. "If Trott isn't brought back and England don't target 270 in every match, I will be watching repeats of The Big Bang Theory instead of the World Cup. Or reading a nice book. Books are better sometimes. Just my opinion."
Trott himself, though, distanced himself from the idea. "Look, I'm very flattered people are hankering after the days Cook, Belly and I scripted England's ODI totals, but new guys have come in and decided a more gung-ho approach is required. Is that guaranteed to produce success? Well, we'll find out. A big summer of English cricket is coming," winked the impish scallywag.
As made up by James Marsh (We can't stress that enough: this is made up.)