How to sort out the English domestic season once and for all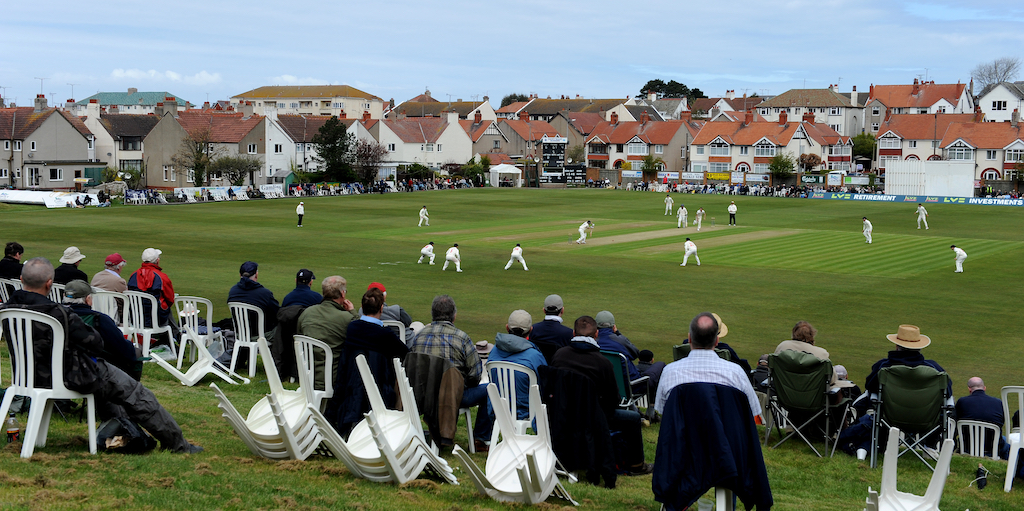 Seemingly endless chat about The Hundred has bored most of us to death before the new-fangled, inexplicable tournament is anywhere near to being launched next season. There are good elements to the 100-ball idea and plenty of bad, but the ECB should be applauded for, at least, having the initial thought 'what can we do to widen cricket's appeal?' because it needs a broader fanbase to survive.
What the ECB have always failed to do however, is put some semblance of logic to the summer's county fixture list. I recall a summer a few years ago when I followed Yorkshire to Liverpool, then Worcester, down to Taunton and across to Hove on a 17-day marathon road trip. The Tykes travelled back from Hove with one day to change mindset from four-day mode and practise for their first game of the T20 Blast season. Dogs were phoning the RSPCA on the players' behalf.
One thing often forgotten is that players are human beings. We pay our money to watch them excel and entertain, yet they wake, have breakfast, go straight to the ground, play all day, return to a hotel, eat, sleep and repeat. Supposed days off are often spent travelling or training. Even supporters need a break sometimes.
It is time to create some logic and order to the English summer. Forget what's gone before, where most years the tournaments have changed structure, name and shape so even the most diehard cricket lovers wonder what is going on.
---
Can England finally find the right Ballance?
What Has The IPL Ever Done For Us? No. 3: Peace In Our Time
What Has The IPL Ever Done For Us? No. 2: Matt Batting Bullies Millionaires
What Has The IPL Ever Done For Us? No. 1: The Dilscoop
---
Firstly, let's agree a format and stick to it. So often we hear that ECB research has led to X,Y and Z changes. They are implemented, and it's all changed again a year or two later. If we make a change there must be a legitimate reason, otherwise it is change for change sake. We need to give competitions a chance to find their feet and for the average Joe, or this 'new audience' cricket is hunting, to get their heads around what fits where and what it all means and leads to.
Secondly, split the season into three distinct chunks. This lessens the current problem of attracting overseas players. First-class specialists are hired for the first half of the summer and short-form one-day players are lured for shorter stints during the T20 and T10 periods in August and September.
Thirdly, the England team should play all their summer internationals before the T10 Super League (more on that later) gets under way. This would ensure that all international players, both English and overseas, are available to play in the T10 competition.
PART ONE: The Championship and One-Day Cup
We begin the season with nothing but four-day Championship and 50-over cricket. You may say we do that now, but this proposal has a two-tier Championship run concurrently with a one-day competition split in to two groups. Group A would be made up of Division One Championship sides and the second from Division Two sides. As many one-day trophies have been won by second-tier Championship sides as top-tier so the one-day mix would be pretty even and change dependent on promotion and relegation in the Championship.
This would enable half of one-day games to be played one or two days before the Championship fixture between the same sides. For example, Durham play Gloucestershire in the One Day Cup and that match is immediately followed by the Championship match. Teams play each other only once in the One-Day competition, but when one-day games are played the away side is only required to travel once and supporters can make more of a trip of it.
With nine teams in each division and group, Part One takes up the first 16 weeks of the season with all fixtures played by mid-July. By then we'd know the County Champions and semi-finalists of the One-Day Cup. The semi-finals and final of the One-Day Cup would be played in a free week between Part One and Part Two.
The County Championship is now bemoaned for merely bookending the English summer. Some county grounds don't see four-day cricket for weeks on end. With the Championship played in a block, devotees of the first-class game get their unfiltered fix and the narrative of the Championship battle would take on a more coherent significance.
PART TWO: The T20 Blast
The T20 Blast starts at the end of July and lasts for four weeks. Every successful T20 competition in the world is played in a block leading directly through to the final and trophy presentation. It just makes sense. Again, the narrative is easy to follow, and a condensed competition doesn't risk a supporters' boredom factor that longer events like the Indian Premier League sometimes suffer from.
This way the competition retains premier status and will not be downgraded to a B-list tournament played in the shadows. Attendances have grown for T20 Blast seasons, but current plans will ultimately result in it disappearing. With all due respect to them, 'journeymen' county players who have no chance of being selected by one of the eight new Hundred city-based sides, need the T20 Blast to showcase their talents and experience the big stage.
PART THREE: The T10 Super League
A new T10 tournament with multiple games played at the same ground each day should be the new tournament brought in for mass appeal. It would be played over the final two or three weeks of the season as a fast-paced, normal cricket rules apply, free-to-air television, fun finale to the summer. The biggest names in world cricket should be attracted. T20 was invented in this country and England can be the first country to fully adopt the T10 format and make it work. Without the distraction of Allen Stanford's Caribbean money this time they can forge ahead and, for once, steal a march on the Board of Control for Cricket in India.
By playing multiple games at the same ground each day it will cut costs for TV companies, the ground only needs to be turned on once for stewarding, ticketing and all that goes in to staging a match. And spectators can experience a full day's play, making travel from a distance worthwhile.
Makes sense, doesn't it?