Why everybody wanted to be 'King of Cool' Viv Richards
There has never been a cricketer as cool as Sir Isaac Vivian Alexander Richards. The man from Antigua needed anti-freeze on his cornflakes to prevent his blood freezing. He was that sub-zero.
For the West Indian great, little seemed to faze him. He'd hook a bouncer off the nose on his helmetless head so easily bowlers would wish they'd never got out of bed. He'd chew his gum, adjust the chain around his neck and settle his broad shoulders over his hefty bat before looking past the umpire at the next fool to try his luck.
If I'm honest, Viv was my man crush. Watching him swagger, chew and never flinch was genuine cricket porn. I imagined him at a bar, resting on his elbow, a rum punch in one hand as a crowd of beauties were swatted away as if they were Derek Pringle half volleys. The bloke, I imagined, could pull at will – again, ask a Pringle long hop.
I'm not the only lad that gazed in awe at a man that should have been the enemy. As a young English kid, hoping my team would win, Richards ensured they didn't. But he was the man I pretended to be when I stood in front of a mirror and made clicking noises as the hapless Pringle was sent to all corners of the bedroom.
In school matches there was little point trying to emulate the coolest of Caribbean cricketers. A skinny little white kid with an upturned collar and buttons undone to his navel would have been a laughing stock. You can't be calypso cool if you desperately want to fit in.
Richards combined indifference and a steely stare that made him different to anything I had ever seen. On the pitch, amidst countless heroics, two feats live long in the memory.
England the opposition, Old Trafford the venue for a 1984 One Day International, in a summer of utter West Indies domination. And yet England had their foe on the ropes, at 102 for seven in the 26th over. With hindsight, that was the home nation's mistake. Richards took it as a personal insult that his team were capitulating and singlehandedly sorted it, in what is surely the greatest one-day innings of all time.
Richards would eventually leave the field with an unbeaten 189 to his name. He'd bludgeoned, battered and bullied an increasingly desperate attack for 21 fours and 5 sixes. And, in his last wicket partnership of 108 with Michael Holding, the number 11 contributed only 12 to the final total of 272 for nine. Holding and Eldine Baprise (28) were the only men to reach double figures. Needless to say, England never recovered and lost by 104 runs. It was magnificent.
The other memory, quicker and over in a flash. Mike Hendrick plods in, the ball is an attempted Yorker which ends up a low full toss on off stump, Richards, takes a step across to off and flicks his Duncan Fearnley Magnum across his pads. It was stroke that should be the dictionary definition of distain, picking up the final ball of the innings and depositing it into the crowd. It took his score to 138 not out in the 1979 World Cup Final triumph against England.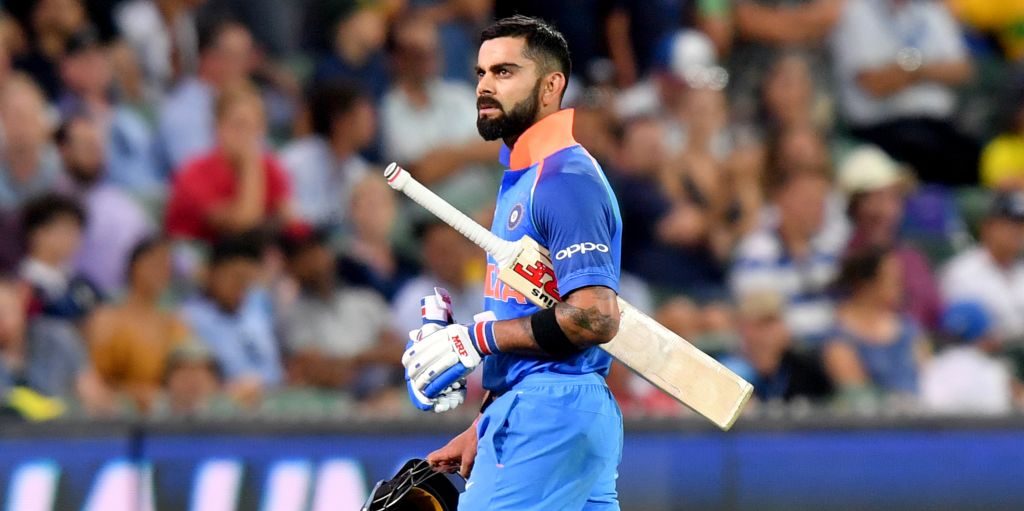 Some batsmen have been as good. Virat Kohli leads the current pack, yet he always appears on the verge of wanting to fight someone. Richards never did, although you'd have backed him to swat aside anyone that had the temerity to try his patience. Kohli, and many others, wear their hearts on their sleeves far too much to be regarded as cool.
Others down the years could be inked in to the Richards' category. Many of them also from the Caribbean, where the languid limbs and laid-back lifestyle sit beneath a sun that warms the sea and chills the blood.
Cool Cats XI:
1. Gordon Greenidge (West Indies)
2. Brendan McCullum (New Zealand, wk)
3. Viv Richards (West Indies, captain)
4. Mark Waugh (Australia)
5. Martin Crowe (New Zealand)
6. Robin Smith (England)
7. Craig White (England)
8. Imran Khan (Pakistan)
9. Shahid Afridi (Pakistan)
10. Shoaib Akhtar (Pakistan)
11. Michael Holding (West Indies)
Apologies to cool cricketer everywhere that have missed selection. It's probably one category where those wrongly omitted, by definition, won't kick up too much of a fuss.
By James Buttler