Even England's 'Test specialists' play loads of white-ball cricket – is it helpful?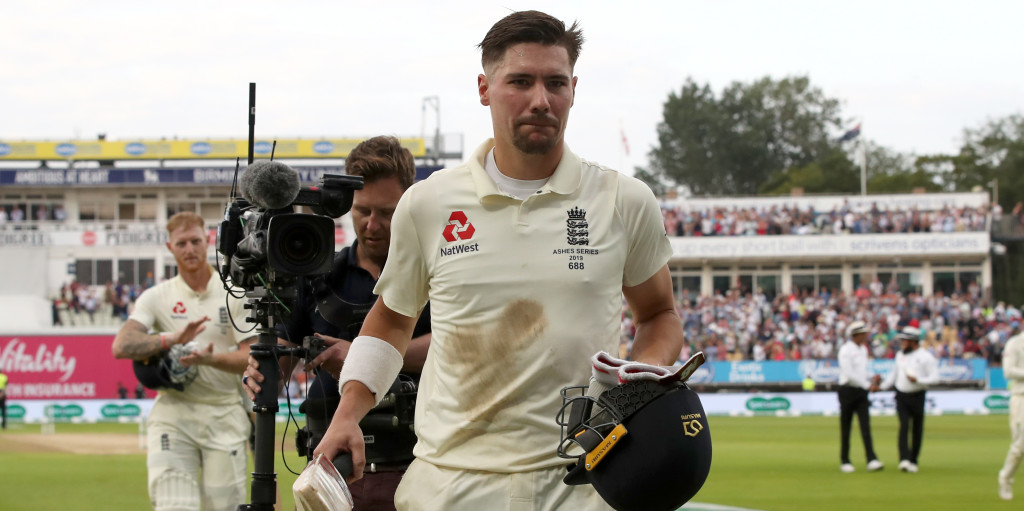 No matter what level you've played cricket at, in most teams there is someone who is absolutely no good at throwing the bat. You know the sort, they never take a risk, only playing a ball aimed at the stumps, leaving everything else. They're great if you're trying to play out a draw but utterly useless on a run chase.
Similarly, there are those who have no patience at all for defensive play and are always looking to throw the bat at anything that looks even vaguely hittable. And they're the last thing you need if you're playing out an innings.
It is relatively rare to find a player who can do both of these broad disciplines really well. Someone that can lash a few boundaries when needed, but also shut out the bowling attack for a day. But that is what we're asking those cricketers who play both red ball and white ball cricket for England to do.
Some felt England were Ashes favourites on the back of the amazing World Cup win but that was always a false comparison. Test cricket is a wholly different animal and England have illustrated that fact very well despite ultimately salvaging a drawn Ashes series against another flawed side in Australia.
Is this really surprising, though? If you play white-ball cricket so much, how can you just put on a Test cricket head and play in an entirely different way if needed? Obviously some can do it, but we've seen the evidence this Ashes that others really struggle to adapt.
It is primarily our batting that has let us down and perhaps illustrates the problem clearly. Bowling is essentially the same gig. You've got to knock over the stumps or stop the batter scoring. Yes there are plenty of other dynamics at play in T20 or 50-over cricket, but the gap between what you have to do in such a game compared to a Test is narrower than for the batter. We seem to be relying on one or two spectacular performances rather than building an innings as a team. It was hard to watch England bat in the fourth Test and not feel they were playing it more as a one-dayer of some flavour. And the success the batsmen did have in the final Test was from at long last showing some old-school long-game stickability.
While it's true that only half the team that played in the last Test played in the World Cup final, if you take someone like Rory Burns who has played 10 Tests, 126 first class games and 98 T20 and LA games, he has still spent 44% of his career playing the short form game. Does that explain why he's played four decent knocks making 47, 53, 81 and 133 and five poor scores of 0, 9, 7, 11, 20 and 29 in the Ashes? That hints at an inability to fully and consistently adapt to Test cricket's needs, which wouldn't be surprising when 44% of the games he's played in outside of Tests have been white ball. With the Hundred due to expand limited overs cricket even more, this looks set to be even more of an issue in the future.
---
---
It's not that it is impossible to successfully flip between the different formats, and there are examples of those who do so really well, but it is more that it seems to make Test cricket harder to be consistently good at. But what is the solution? Is it time to ask if we should have one team for white ball and another totally different one for Test cricket? Or perhaps only be allowed one or two players who can straddle both disciplines? But it doesn't seem as though players would be happy with that, given the income derived from T20 and List A games.
Reducing the amount of white-ball cricket would be a good idea but doesn't seem likely for financial reasons. So the solution will have to be one based in better coaching which must include a psychological element to help instil a mentality that can break the default imperatives that are innate to the one-day game but which can be destructive in the Test arena.