The joy of stats: Chaminda Vaas' place in history and Ollie Pope's near miss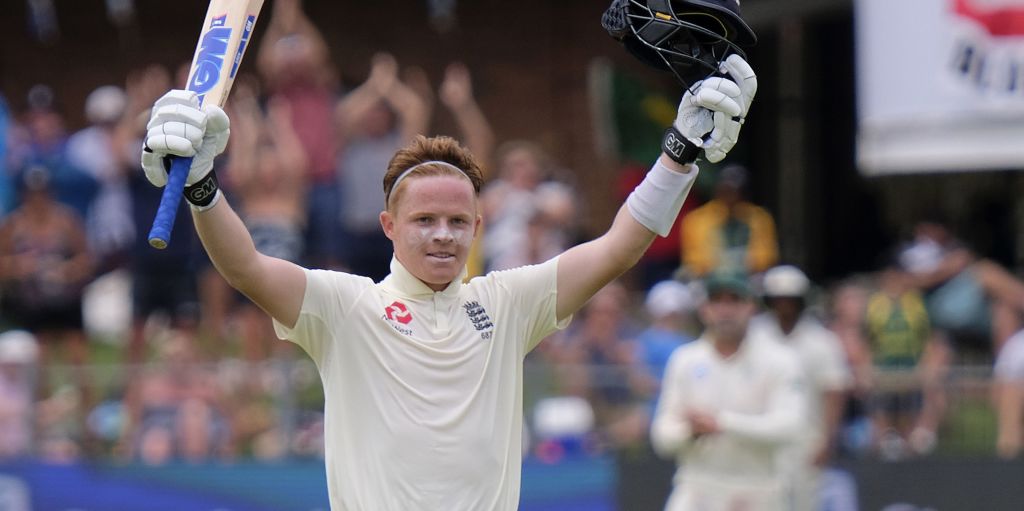 This week I want to talk about my most sexy stats. Cricket is chock full of creamy dreamy numbers which get those of us with this specialist interest into a lather. All stats are good stats but there are three that are especially moistening for me.
My first priapic cricket twitch happens every time the first wicket of the innings is taken with the first ball, a feat achieved by James Anderson recently. Nought for one is a beautifully lopsided score. The weight is on the wrong side of the board, if you know what I mean.
Nought for two off the second ball is even more exotic. It doesn't happen very often but when it does, it feels like you have left the house naked. There is something very transgressive about it. The pupils dilate a little and the mouth goes dry. Nought for two. Oh yeah, baby, take it off!
As the hat-trick ball is bowled making it 0 for 3, all bets are off. It is as though you have entered the twilight zone. Maybe no runs will ever be scored again. What on earth is happening? This is surely against the natural laws of the universe. It is like the sun setting in the east, or rain rising to the sky. It feels unnatural and a little bit scary and somewhat erotic.
The first person to take a hat-trick with the first three balls of the innings in international cricket was Chaminda Vaas – who also has a record-breaking full name, Warnakulasuriya Patabendige Ushantha Joseph Chaminda Vaas, that contains 22 letters out of 26 in the alphabet – against Canada in the 2003 World Cup.
At that point your imagination goes crazy. What if the dismissals keep on coming and the whole side is out for a big fat 0? Every time I see a nought for one, I hope today is going to be the day it happens. But it never is. Not even in club cricket does a whole side get skittled out without at least one player getting one. Oh, but once it did happen in an 11 player game between Glastonbury and Langport in 1913. It is the only recorded occasion of 0 for 10. Other clubs have had the whole side dismissed without scoring but with extras registering on the board to stain their clean sheets of pure failure, only Langport have preserved their virginal 0. To look at the scorecard now is to see a thing of beauty. All those round fat zeros.
It is one of the most sexy stat exotica cricket has to offer. The other two are to do with the unscored score. As befits anyone who gets a funny feeling in their tummy when thinking about numbers, as soon as someone approaches a never scored score, the tension becomes almost unbearable. Currently for Test cricket this starts at 229. How is it possible that in all the years Test cricket has been played, no-one has made 229? It seems bizarre. You sit and hold your breath when someone has it racked up on the board. Will it be now? Will it be now? It is an almost painfully pleasurable tease.
But if they pass that number with wicket intact, there is still 238, 252, 264, 265, 272, 273 to aim at. If I were a Test batsmen, I'd walk into my wicket as soon as I was on one of those, just to go down in history as the first to be dismissed for that total. Why wouldn't you?
But there's a final uber sexy statistical twist. It is the never scored not out number. Oh momma, don't tease me this way. This isn't even in your control so is even harder to attain. The five lowest not-out scores that have never been made in a Test all seem so doable: 140, 180, 181, 186, 190. How dare Joe Root declare on Ollie Pope with the young man just five runs away from cricketing immortality?
I'd run the other bloke out if I was on 140 with one wicket to go. Going down in history with your name next to one of the most erotic statistics in the game matters more than getting a few more runs.
I know not everyone gets the stat horn, and those of you that do will get it about other stats. Be proud of this perversion. Share with us the stats that give you The Tingle. We will not judge you, you are amongst friends.