Brilliant Perry still targets improvement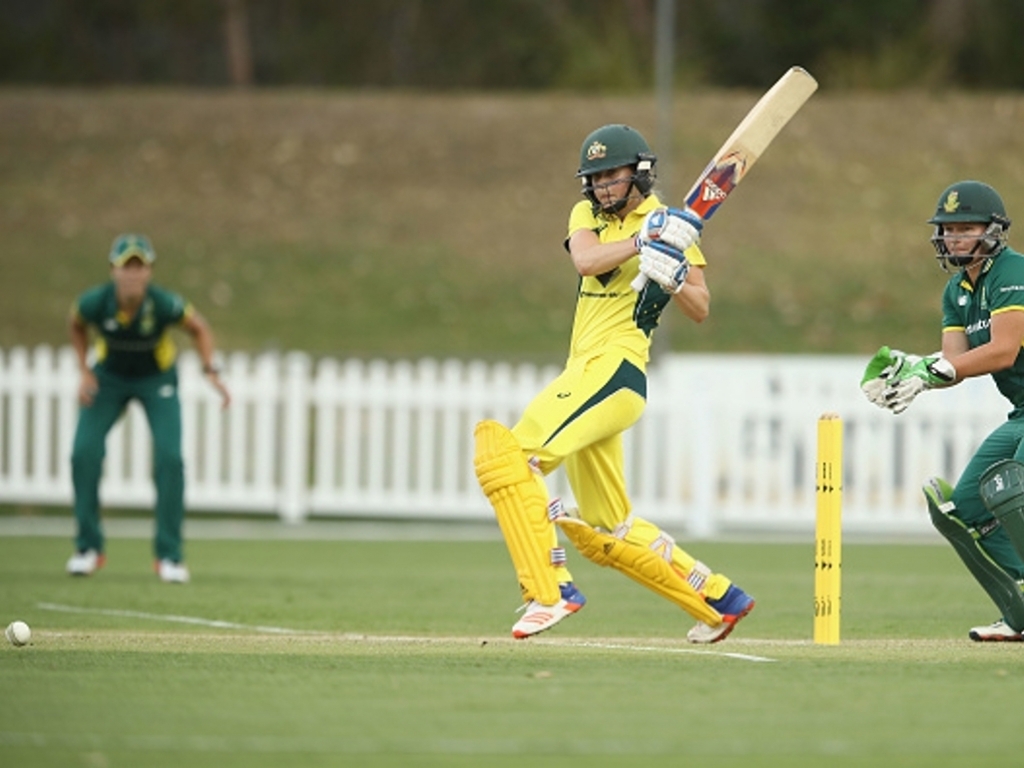 If being a double international in football and cricket isn't impressive enough Southern Stars allrounder Ellyse Perry averages 92.53 in 24 innings at number 4 in ODIs.
Perry has struck 17 half centuries in her last 24 innings and her ability to close out and innings is remarkable.
Despite her obvious status as a match winner and future Southern Stars legend Perry remains humble.
Perry said after Australia's victory over South Africa in the fifth ODI: "I suppose I've chipped away at (my batting) the last little bit.
"A large part of that has got to do with the wonderful help I've had from a number of coaches and just the opportunity in the middle and to learn a bit more about my game and the way it works for me.
"Mixed in is a bit of luck, every cricketer needs luck at different points in time."
Perry is second only to Stars teammate Meg Lanning on the Women's ODI batting rankings but believes there is still plenty for her to improve on.
She added: "There's plenty (to work on).
"I think the big one is being a bit quicker in my innings and scoring off a few more balls and upping the rate through middle part of the innings when I'm out there.
"That's a good challenge for me, especially against world-class bowling.
"I thought South Africa bowed really well this series and it's highlighted a few things for me to go away and work on."
The Southern Stars won their recent series against South Africa 4-0 with the only blemish on their record a tie.
Perry said of the fourth victory: "It was a nice way to finish and we probably improved a bit from two days ago.
"A big thing we spoke about after the last game was trying to the keep momentum and tempo throughout the innings.
"On Sunday we were a bit flat in the middle period and they bowled really well, to their credit, but we wanted to up that tempo and we managed to do that.
"I think our spinners were outstanding again and pegged it back after South Africa got a good start again.
"We had some really good fielding and some ordinary fielding. Those moments are crucial and we have to make sure we take more of those opportunities than we miss.
"All in all we did pretty well and better than other night."