Buffalo Park to step in for Mangaung Oval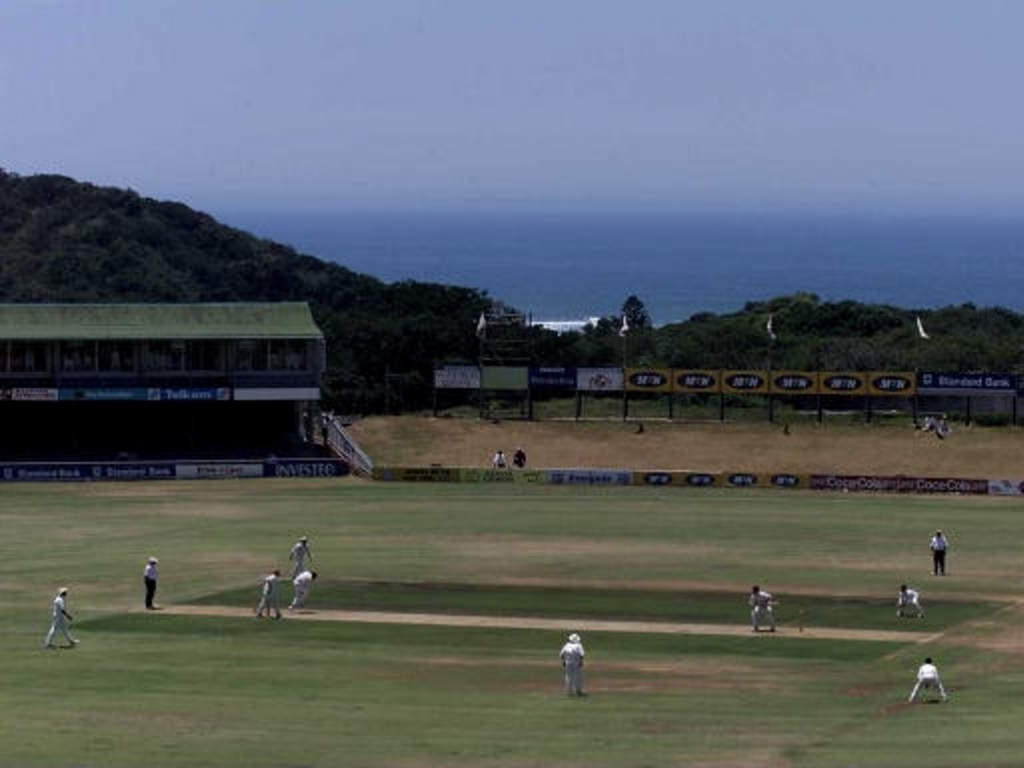 Free State Cricket has had to withdraw as a host venue for the Africa T20 Cup following the Mangaung Oval's selection as a host ground for the T20 Global League. 
This is because of the volume of traffic their pitches will have to handle. In addition to domestic franchise and provincial cricket they will also be hosting a Sunfoil Test match and a KFC T20 International match against Bangladesh.
Border Cricket will now host a pool in their place although they will not be eligible to host the finals weekend which has been allocated to Northern Cape's Diamond Oval.
Fixtures:
Aug Fri 25 12:45 – 15:55 Namibia Western Province Sahara Willowmoore Park, Benoni
Aug Fri D/N 25 16:30 – 19:40 Easterns South Western Districts Sahara Willowmoore Park, Benoni
Aug Sat 26 09:30 – 12:40 South Western Districts Western Province Sahara Willowmoore Park, Benoni
Aug Sat 26 13:00 – 16:10 Easterns Namibia Sahara Willowmoore Park, Benoni
Aug Sun 27 09:30 – 12:40 Namibia South Western Districts Sahara Willowmoore Park, Benoni
Aug Sun 27 13:00 – 16:10 Easterns Western Province Sahara Willowmoore Park, Benoni
Sep Fri 01 12:45 – 15:55 Eastern Province Gauteng Senwes Park, Potchefstroom
Sep Fri D/N 01 16:30 – 19:40 North West Northerns Senwes Park, Potchefstroom
Sep Sat 02 09:30 – 12:40 Gauteng Northerns Senwes Park, Potchefstroom
Sep Sat 02 13:00 – 16:10 North West Eastern Province Senwes Park, Potchefstroom
Sep Sun 03 09:30 – 12:40 Northerns Eastern Province Senwes Park, Potchefstroom
Sep Sun 03 13:00 – 16:10 North West Gauteng Senwes Park, Potchefstroom
Sep Fri 08 12:45 – 15:55 Free State Kenya Diamond Oval, Kimberley
Sep Fri D/N 08 16:30 – 19:40 Northern Cape KwaZulu-Natal Diamond Oval, Kimberley
Sep Sat 09 09:30 – 12:40 KwaZulu-Natal Free State Diamond Oval, Kimberley
Sep Sat 09 13:00 – 16:10 Northern Cape Kenya Diamond Oval, Kimberley
Sep Sun 10 09:30 – 12:40 Kenya KwaZulu-Natal Diamond Oval, Kimberley
Sep Sun 10 13:00 – 16:10 Northern Cape Free State Diamond Oval, Kimberley
Sep Fri 15 12:45 – 15:55 Zimbabwe KwaZulu-Natal Inland Buffalo Park, East London
Sep Fri D/N 15 16:30 – 19:40 Border Boland Buffalo Park, East London
Sep Sat 16 09:30 – 12:40 KwaZulu-Natal Inland Boland Buffalo Park, East London
Sep Sat 16 13:00 – 16:10 Border Zimbabwe Buffalo Park, East London
Sep Sun 17 09:30 – 12:40 Boland Zimbabwe Buffalo Park, East London
Sep Sun 17 13:00 – 16:10 Border KwaZulu-Natal Inland Buffalo Park, East London
Sep Sun 24 09:30 – 12:40 Semi 1 – Winner Pool A Winner Pool D Diamond Oval, Kimberley
Sep Sun 24 13:00 – 16:10 Semi 2 – Winner Pool B Winner Pool C Diamond Oval, Kimberley
Sep Mon 25 10:00 – 13:10 Winner Semi 1 Winner Semi 2 Diamond Oval, Kimberley