Buttler: Curran is always up for the fight
England wicketkeeper and vice-captain Jos Buttler has lauded the approach to the game of young allrounder Sam Curran.
Curran has impressed in the series against India earning the man of the match award in England's series opening victory at Edgbaston and has once again stepped up in Southampton.
The left-handed allrounder was unbeaten on 37 at the end of day three and shared a fifty partnership with Buttler earlier in the day.
Speaking to Skye Sports after play Buttler said: "He [Curran] is suited to international cricket.
"He's never looked over-awed, he's always up for the fight and never wants to take a backwards step.
"It's been a promising start and hopefully he can kick on."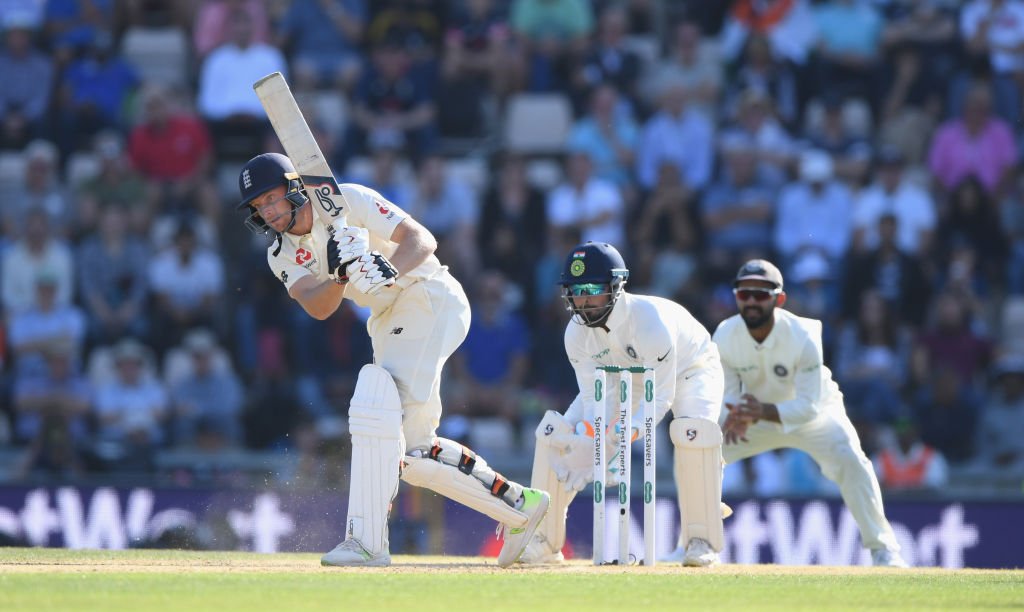 Buttler said that the decision to move Moeen Ali up to number three, where he was dismissed for nine, was a tactical one.
He said: "It was a tactical decision – he's been in fine form there for Worcestershire in recent weeks and we were hoping he could go out there and play like that."
With the ball now turning off the Rose Bowl surface Buttler says he is relishing the challenge of keeping to the tweakers.
He said: "It may be tough but it is fun and you think chances will be coming so I'm looking forward to it.
"All our bowlers will be a threat, not just Moeen Ali and Adil Rashid. James Anderson and Stuart Broad are fantastic bowlers in all conditions.
"The new ball will be an important period in the game – when the old ball got softer it became easier to bat."