Champions Trophy to inspire new generation of Welsh cricketers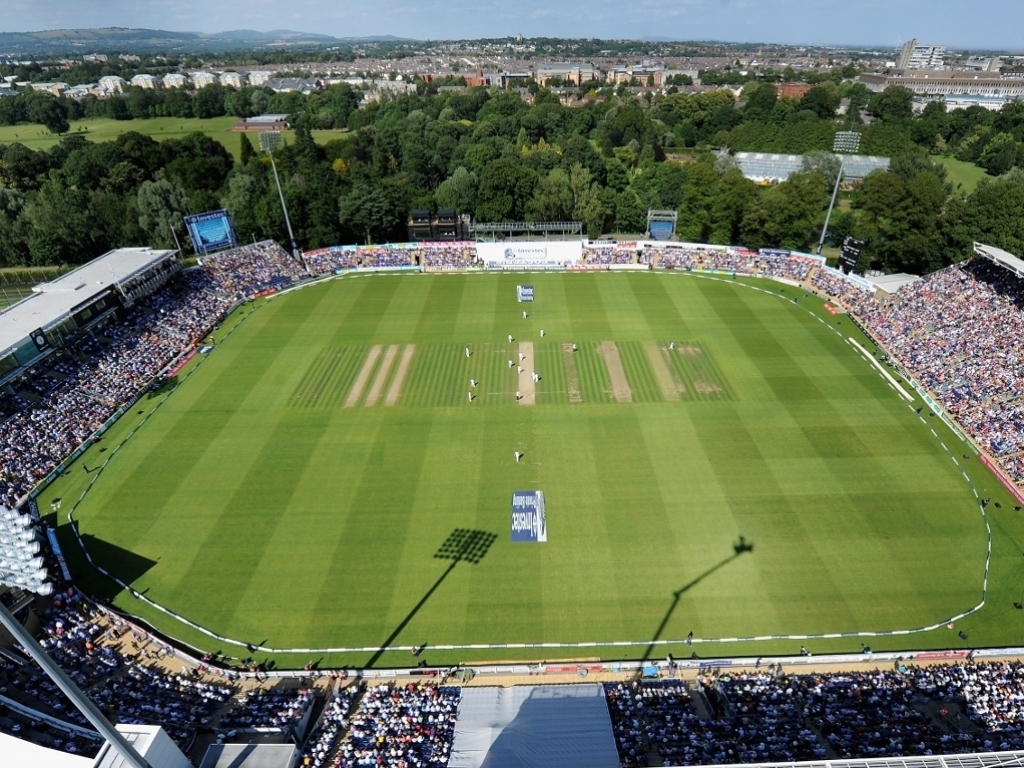 Former England spinner and current Glamorgan coach Robert Croft is excited at the prospect of seeing top draw ODI cricket at his county's SWALEC Stadium during the upcoming Champions Trophy.
Glamorgan's ground will host four matches in the quadrennial showpiece including a semi-final.
ALSO READ: Groups, fixtures for 2017 Champions Trophy announced
Croft feels the standard of ODI cricket is on the rise and has opined that England are one of the teams driving the upsurge in quality.
The former tweaker said ahead of the tournament: "It's amazing for cricket lovers, but for sports lovers in Wales as well.
"Everybody has the opportunity to get a flavour of top-class cricket and it's fantastic to be able to provide that at the SWALEC.
"The Champions Trophy has produced some incredible cricket, we've seen how dynamic teams are with the bat and ball and in the field, and we're seeing a lot of younger fans coming in and watching the 50-over format.
"All sports lovers want to see the game moving faster and faster and with this competition in particular there is no settle-in period, players are going hard for the full 50 overs and that should provide some terrific entertainment.
"You can't take your eyes off it because it's ever-changing, and if you turn your back then you miss a six so it's gripping and bridges the gap for the purists and the Twenty20 lovers."
The coach believes that England stand a very good chance of ending their ICC trophy drought in the 2017 edition of the Champions Trophy.
ALSO READ: Bayliss: There are sterner tests coming up
On both previous occasions that England have hosted the tournament, in 2004 and 2013, they have ended as runners up.
Croft added: "England have got a fantastic chance, there's a real exciting blend of cricket being played. They play attacking cricket and are a team with confidence, aging and peaking with maturity, and have found a no-fear brand of cricket that seems to be working well for them.
"They've got a lot of boxes ticked, so long as they put it together at the right time and deal with the pressure that comes with playing at home, then they have a very, very good chance."
Glamorgan chief executive Hugh Morris feels this tournament will be a massive boost for cricket in Wales.
Morris said:  "We're very much looking forward to it, we were very fortunate to host the competition four years ago so to have it back just four years later is a lot of excitement for us.
"It's one of the premier cricket tournaments in the world and we're delighted to help host it.
"One of the legacies we gained was having lots of new fans come through our doors, and with the variety of teams that competed we were able to connect to the community an awful lot, throughout Cardiff and South Wales, and that's been a massive success story for us.
"We saw some great cricket and some really good crowds in Cardiff and we want to build on that, the impact it's had on cricket in the city has been important and we want to make the most of that."