Collingwood backs Root for success as skipper
Former England allrounder Paul Collingwood feels that Joe Root will be an improved captain after his experiences in the winter.
England lost back to back away Test series under Root going down 4-0 in the Ashes before narrowly missing out on a tied series after New Zealand saved the second Test after winning the first in their clash.
Collingwood told Sky Sports: "It was a tough winter, but I still felt as though the spirit was still there in the team.
"Going to Australia, it's never an easy place – in history, it's never been an easy place no matter what team we have had.
"But look, Joe Root is going to stamp his authority on that team over time and take it to a new level."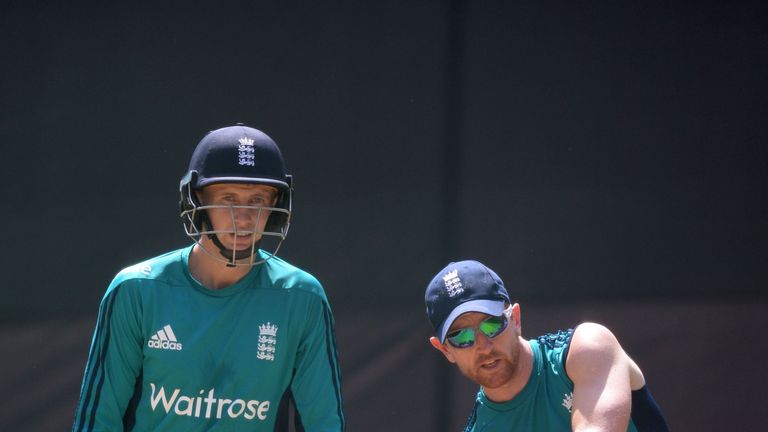 Collingwood feels that while the white ball team has done very well over the winter, winning back to back ODI series, the Test team can be proud of a gutsy display.
ALSO READ: Unanswered questions after England's winter of discontent
He added: "The white-ball team has done that over the past two or three years and now it's up to the Test team to go in a similar vein and really have a brand of cricket that they need to play.
"But the white-ball team seems to be going from strength to strength and giving themselves really good opportunities to do something special next year [at the World Cup].
"When you have got three 90mph bowlers bowling at you on those kind of pitches, and a very good off-spinner, it is difficult, but they stuck at their task very well.
"Of course the results didn't go our way, but there are a lot of players in that team who are early on in their career and who are still finding their feet in international cricket, so hopefully that experience will put them in good stead for the future."
Collingwood enjoyed his consultant coach role with England during their winter tours downunder but feels it is too early in his coaching career to start thinking about the national team head coach role.
He said: "It's incredible how people give you that tag, but I'm enjoying the coaching through the winters.
"It's great to be able to go away and help England with coaching, it's something that I do enjoy.
"But it's still early days, I'm early days in my coaching career and still learning a lot, but I have to say, I do enjoy it."