Cook showcases 'greatest skill' in swansong
Alastair Cook felt that his focused and determined Test hundred, on which he will bow out of batting in the ultimate format of the game, was a fitting tribute to his career.
Cook felt that he took as much of the emotion out of the occasion as he could while batting to the point where he'd have to watch the innings again to appreciate it.
Speaking to TMS Cook said: "It was an unbelievable way to end. It was strange week but I was just determined not to get out early because it would have been an anti-climax, but to go out like that is the prefect way to end. I don't think it was any doubt I could still play but I certainly found the last 12-18 months harder.
"My greatest skill is to be able to take a lot of emotion out of my batting and to be able to take one ball at a time, and if there has ever been a test of that, it has been this week. To perform like that probably just shows my greatest strength."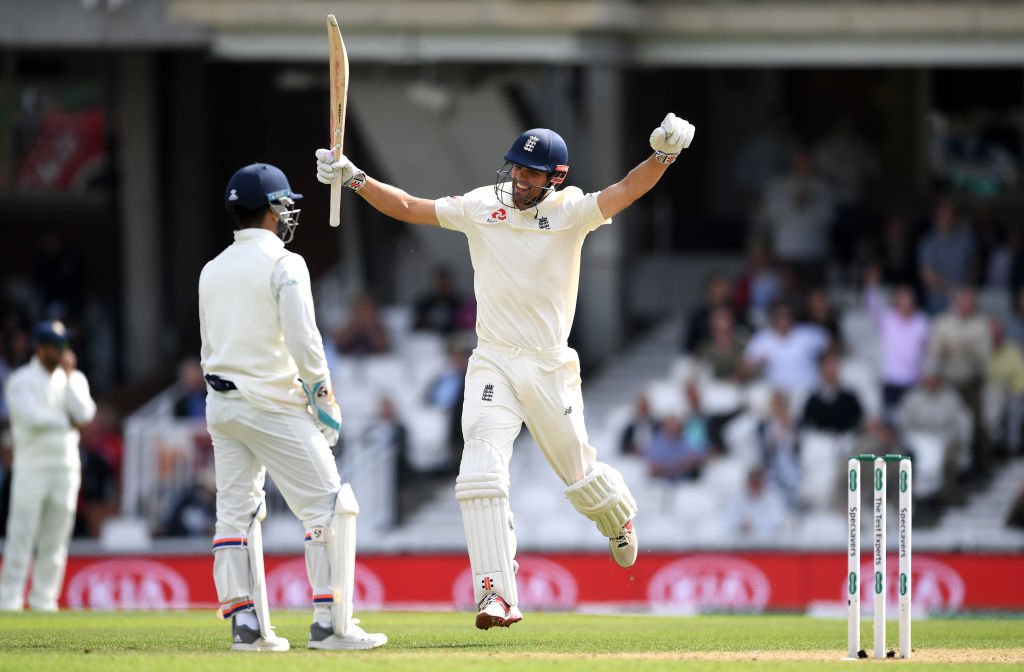 When asked about how he feels Cook understandably struggle to express what his emotional state was.
He said: "I can't really describe how I feel. I want to go back and watch it now to see how special it is."
The former skipper is hopeful that he will be able to witness Jimmy Anderson breaking Glenn McGrath's record for the most Test wickets by a fast bowler.
On James Anderson's bowling milestone: "I have been there for a fair few of Jimmy's milestones but to do it together tomorrow would be special."
Cook's 147 helped England to a position of dominance and India would limp to stumps at 58 for 3 needing 464 to win or more realistically needing to bat out the fifth day to escape with a draw.