Cricket Ireland welcome four-day Test against England
Cricket Ireland have welcomed the announcement by the England and Wales Cricket Board (ECB) confirming the first ever Test between the two nations.
The four-day Test will be played at Lord's from 24-27 July 2019 and will be preceded by a one-off ODI between the countries to be played in Ireland on 3 May 2019.
"Coming soon after our competitive inaugural men's Test against Pakistan in May, the confirmation of this news is incredibly exciting for Irish players and fans alike, and further demonstrates the growing status of Ireland as a front-line nation in the world game," said Warren Deutrom, Chief Executive of Cricket Ireland.
"In 2017 we played in front of a 25,000-strong crowd at Lord's in a one-day international, which was a special day for Irish cricket. To return to the world's most famous cricket ground only two years later to play our first Test against England will be a truly remarkable occasion and a reward for the many people on and off the field that have driven Irish cricket forward over recent decades."
"When we set our sights on Test status it was games like this that we envisioned, and we have always believed that our passionate, sport-loving island can play its part in expanding cricket's global reach.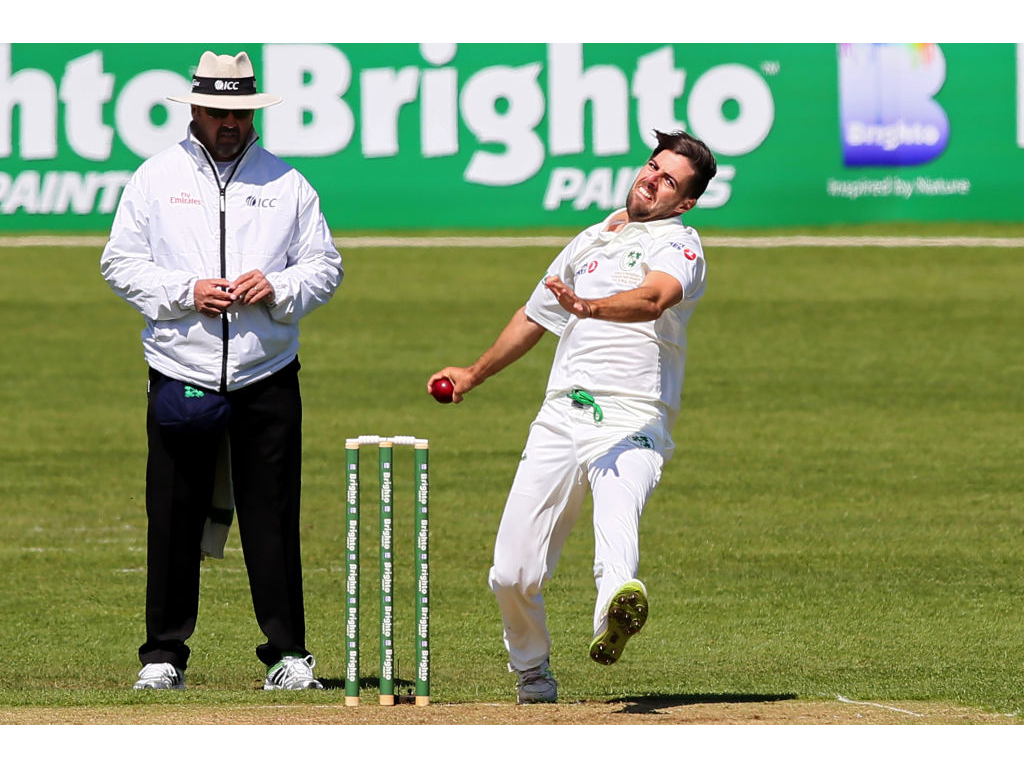 "We would like to acknowledge the support of the ECB in making this happen. Not only have they found the space in an incredibly busy international schedule in 2019, but this will be the first time that the England cricket team will play an official four-day Test. To this end, I would like to acknowledge the great support of ECB Chairman Colin Graves and CEO Tom Harrison in helping to make this happen."
England hope that the Test against Ireland will strengthen the bond between the nations and help them prepare for the Ashes.
"We fully supported the ICC's decision to award Full Membership to Cricket Ireland and we expect next summer's inaugural Test Match at Lord's against our neighbours to be an historic celebration for all Irish cricket fans."
"It will also provide excellent Ashes preparation for England against an Irish team whose impressive performance against Pakistan earlier this year showed they can compete strongly in this form of the game."
William Porterfield, captain of the Ireland Test and one-day team, said that playing at Lord's will be a dream come true for his charges.
Porterfield said: "It's matches like these that players dream about – to play at Lord's in 2017 in a one-day match was special, but to play a Test will be truly memorable."
"Our first Test against Pakistan in May was an historic occasion but has only served to increase the players' hunger to challenge themselves again in this arena."
"Test cricket is the pinnacle of our sport and to compete with the best you have to play the best. The recent release of the ICC Future Tours Programme shows that we have some world-class cricket coming our way over the coming years, and through Tests like this against England we will gain the confidence and experience to progress as a new Test nation."
"When I look around the Irish cricket scene I see a lot to be positive about. We have a core of experienced internationals, surrounded by an impressive crop of youngsters coming through the system."
"Just look at the recent Ireland Wolves tour to Scotland, the inaugural Inter-Provincial T20 Festival in Dublin and even at the Ireland Under-15s with their recent success in Middlesex. All across the board there are up-and-coming players who are now determined to push for higher honours and make a career out of cricket. It's an exciting time for the sport, the players and the fans."