Cricket365's Test team of 2016
The ICC announced its annual player awards this week and named its teams of the year covering the period from September 14 2015 until September 2016 causing an uproar on social media.
Given the outcry we decided slam back a few eggnogs and have a go ourselves, after all how hard could it be to please twitter users.
We will start with proper cricket and name our Test XI for 2016 using the same time period as the ICC.
We can't argue with the ICC's picks for the top four and as such have left ours exactly the same except that we prefer Joe Root at 3 and Kane Williamson at four.
At number five we have taken a leaf out of Australia's national selection panel book and axed Adam Voges, we have to admit we don't have any solid reasoning for this other than his Sri Lanka nightmare.
In his place we have added India stalwart Ajinkya Rahane who averaged 72.71 during the period in question and wasn't the recipient of a generous no-ball call against New Zealand in Wellington before scoring a double ton which padded an otherwise ordinary average.
Sixth on the list is Jonny Bairstow who has had an exceptional year with the bat, what he hasn't had is an exceptional year with the gloves as such we couldn't bring ourselves to give him the letters w and k in brackets on a hypothetical team sheet.
This means we have included Proteas wicketkeeper and Cricket365 darling Quinton de Kock behind the stumps.
De Kock scored his maiden Test ton against England at Centurion over the last year and broke out of the ODI box he looked set to get stuck in.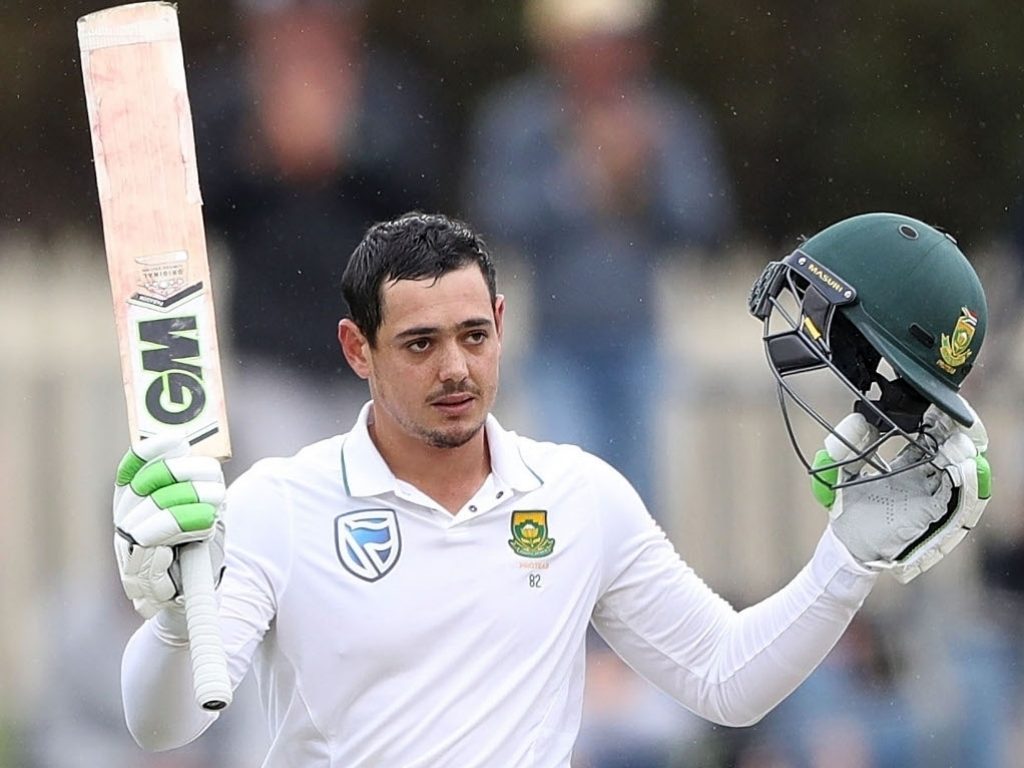 We have gone with Ben Stokes and Ravi Ashwin as our allrounders and there can be little argument here with the two putting in strong showings with both bat and ball in the game's longest format.
The ICC named Dale Steyn in their XI and as much as we love the Phalaborwa express we feel that four Tests and a meager 82.2 overs weren't enough to warrant a place in the side so we've gone for Jadeja, who played only one more Test but bowled 170.2 overs taking 26 wickets at an average of 11.38.
Rounding out our XI is Mitchell Starc because he is terrifying and really that's what you want in a fast bowler. He also proved he could take wickets in Asia something few quicks can declare unequivocally.
Rangana Herath is unlucky to miss out having led the wicket-takers during the assigned period and we would name him 12th man if that idea wasn't so thoroughly preposterous instead we have opted for the baby faced tactician Steve Smith.
A special mention has to be made of Virat Kohli who has had a great 2016 but only kicked into top gear after the September cut off.
Cricket365 Test XI 2016:
1 David Warner (Australia)
2 Alastair Cook (England)
3 Joe Root (England)
4 Kane Williamson (New Zealand) (C)
5 Ajinkya Rahane (India)
6 Jonny Bairstow (England)
7 Quinton de Kock (South Africa)
8 Ben Stokes (England)
9 Ravi Ashwin (India)
10 Ravindra Jadeja (India)
11 Mitchell Starc (Australia)
12 Steve Smith (Australia)
Watch this space for our ODI team of 2016.