Curran takes tips from Sri Lanka legend
England allrounder Sam Curran won the man-of-the-match award against India at Edgbaston in what was his second Test and admits that it is all a little bit surreal at the moment.
Curran revealed that he had spoken with Surrey Teammate and former Sri Lanka skipper Kumar Sangakkara about the possibility of batting with the tail, a conversation that was clearly fruitful for the 20-year-old duting his 63 in England's second dig.
The southpaw admits to getting very little sleep overnight with the match balanced on a knife-edge after three days.
Curran said after the match: "I can't take it all at the moment. It feels like I'm dreaming. I'm sure I'll sleep well tonight coz I didn't get any last night. Lucky for Stokesy, he got an awesome start and turned it around."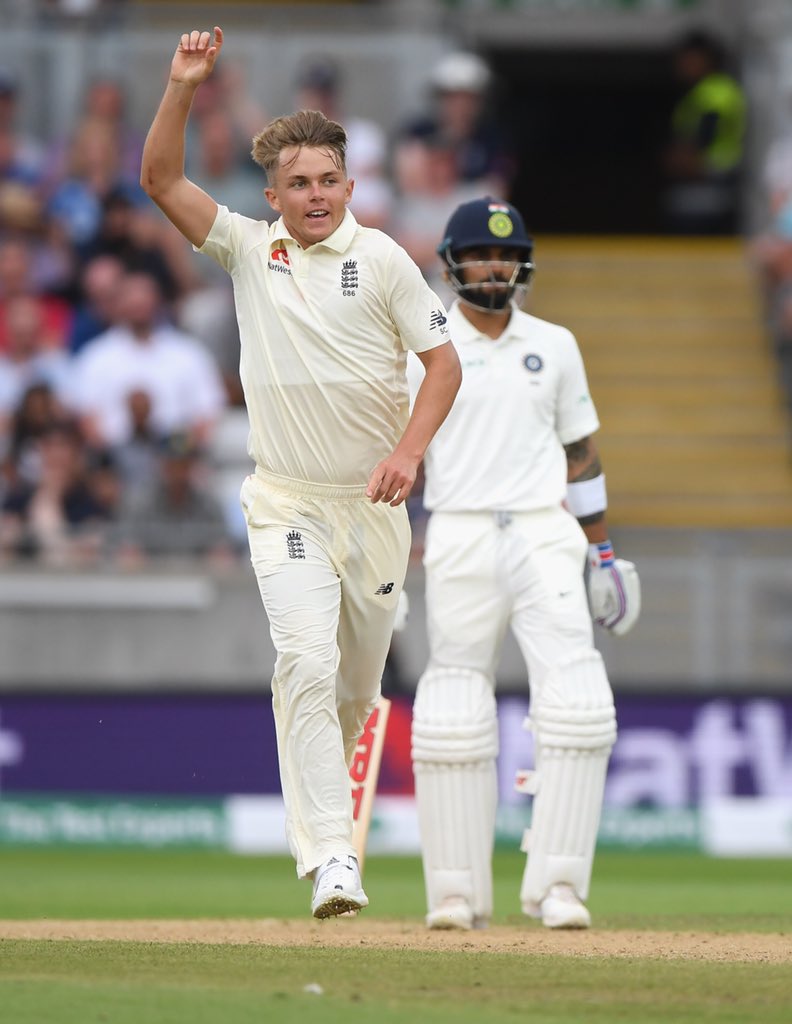 The rookie says that he tried to take a leaf out of Virat Kohli's book when it came to getting the most out of tailenders as batting partners.
The youngster added: "To be honest, I tried to learn a bit from Virat. Met Kumar the other day in the hotel and he spoke to me a bit about batting with the tail."
ALSO READ: Root: We did a good job in staying calm
Curran says that it has been difficult to shake the feeling that this has all been a dream.
He said: "Playing Test cricket in front of this crowd, with these guys I have grown up watching – I am just looking to learn everyday."
England and India meet in the second Test at Lord's from Thursday August 9.