ECB unable to commit to ICEC report's equal pay targets for men and women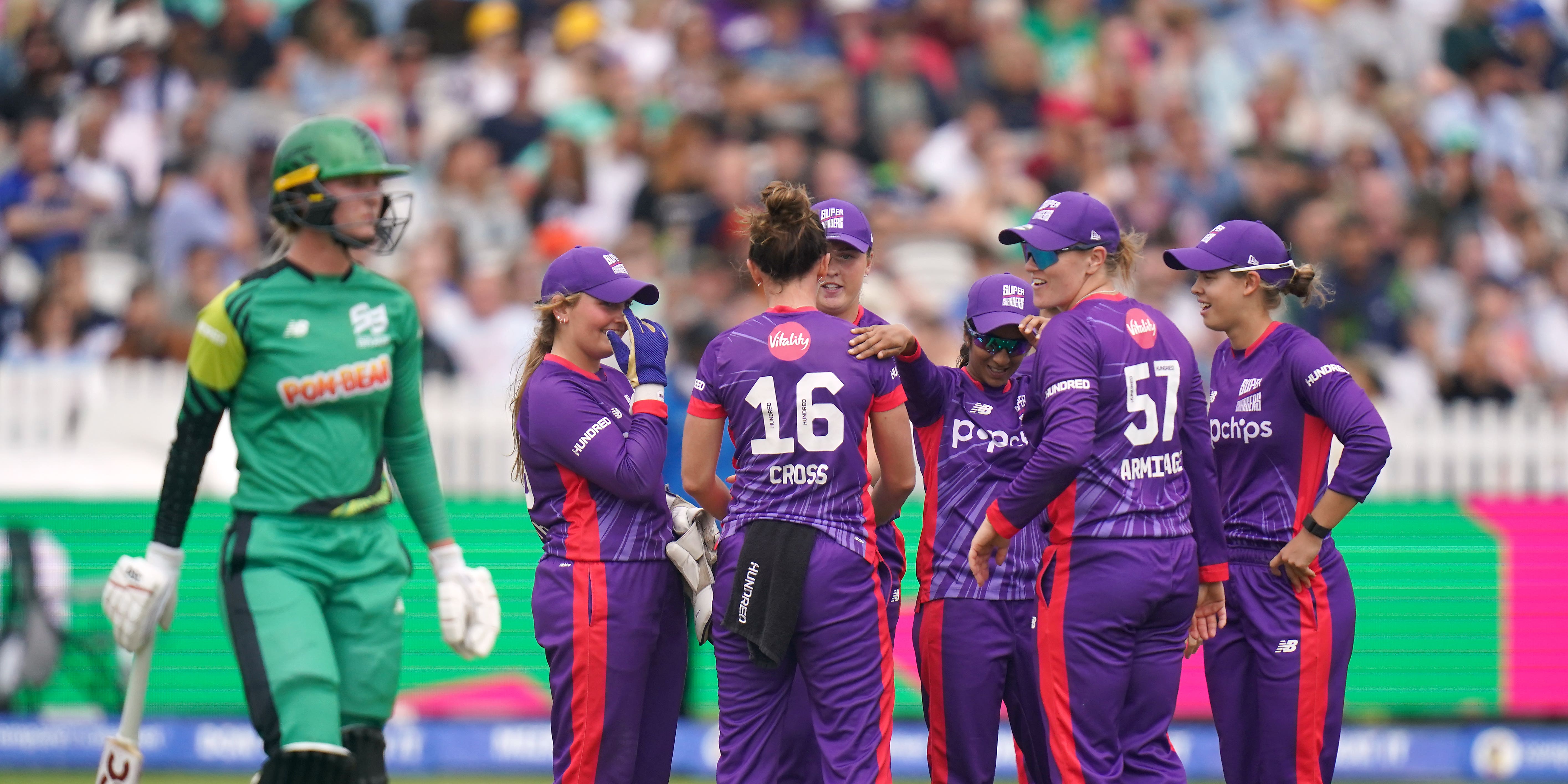 Equal pay targets for men and women set out in a major report on equality, diversity and inclusion in cricket cannot be committed to yet by the England and Wales Cricket Board.
The Independent Commission for Equity in Cricket (ICEC) report published in June said women in the sport were treated as "second class citizens" and recommended that the ECB strive to ensure equal pay on average at domestic level by 2029 and at international level by 2030.
However, while the ECB is determined to close the gap, it has not committed itself to the report's timeline for achieving equality.
Chief executive Richard Gould said: "(Equal pay on average) is something that we would like to achieve. We know though that we need to accelerate the growth of the commercial element of the women's game.
"Broadcast value is the key determinant in any of these sports, and that is something we are going to have to deliver on.
"That's why we want to be open and honest and say that's not necessarily something we can do within those timescales, but we'll have a good go.
"Most of our current major broadcast contract runs until the end of 2028. We know we've got a journey on there.
"Can we do it in one broadcast cycle? I don't know is the answer. But we're going to do whatever we can."
ECB deputy chief executive Clare Connor said there was a "live conversation" ongoing about England Women playing a Test match at Lord's, after the ICEC report highlighted that one has not been played there to date.
The ICEC report, which was based on evidence gathered from over 4,200 individuals and organisations connected to cricket, found racism was entrenched in the sport, and that women routinely experienced sexism and misogyny.
It also found the sport to be elitist, highlighting cost barriers within the talent pathway and also issues around cricket's regulatory and complaints procedures.
The ECB set out its formal response on Monday which included commitments to:
:: Invest GBP 25million per year above the revenue it receives from the women's game into growing women's and girls' cricket at all levels.
:: Removing finance as a barrier in the talent pathway by 2025.
:: Developing action plans to tackle specific barriers facing state school and black children.
:: Setting up a new Cricket Regulator independent of the ECB, to act as prosecutor in disciplinary cases, in time for the 2024 season, and commissioning annual assurance checks to ensure the Regulator is truly independent.
:: Enhancing EDI standards for counties, including more ambitious targets for gender and ethnic diversity.
:: Assessing counties' performance against minimum EDI standards, and having the power to reallocate matches from venues if there is evidence of non-compliance.
Gould added: "I reaffirm our absolute commitment that cricket will strive to become the most inclusive sport in England and Wales.
"This response represents a set of actions that will accelerate and intensify our work to make cricket a game for everyone, actions that cricket can deliver and fund within an achievable timeframe.
"It builds on a huge amount of work which is already under way right across the network.
"Cricket hasn't got it right in the past, but this is an opportunity to move forwards together.
"I'd urge everyone to now come together, to put their energy and effort into delivering these actions, and to playing their part in ensuring cricket becomes England and Wales's most inclusive team sport."
The MCC is set to respond separately later on Monday to an ICEC recommendation that state schools finals days replace the annual Eton v Harrow and Oxford v Cambridge matches at Lord's.