Erasmus wins umpire of the year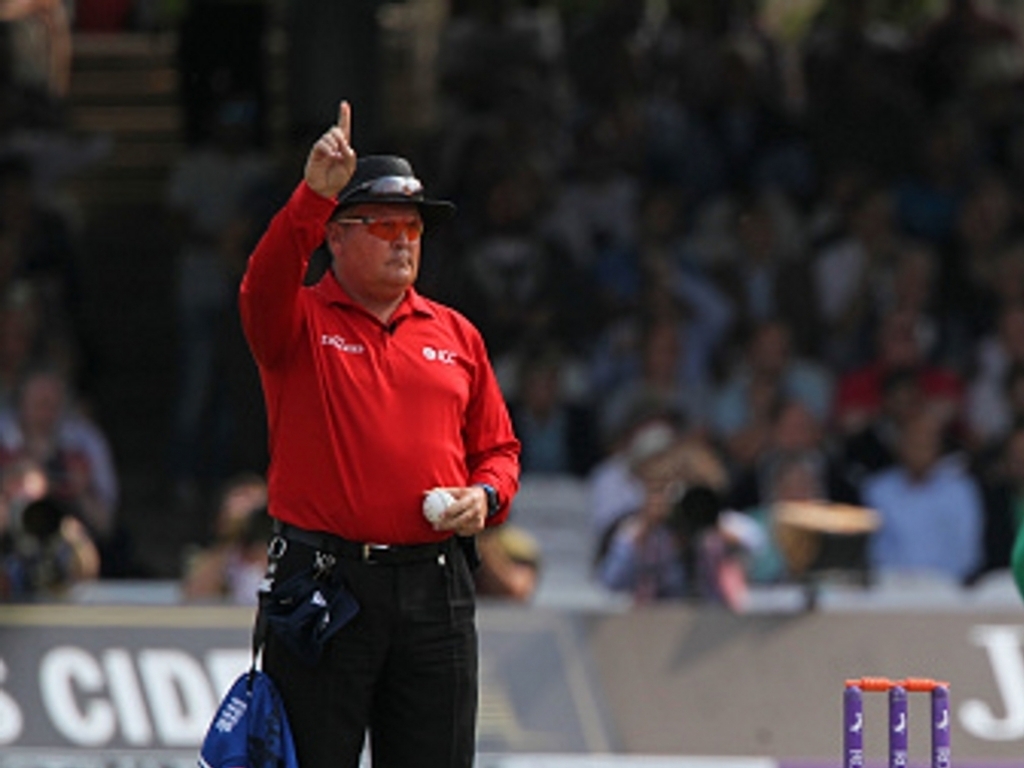 Marais Erasmus of the Elite Panel of ICC Umpires has won the David Shepherd Trophy for the ICC Umpire of the Year 2016, it was announced today.
Erasmus was voted by the Elite Panel of ICC Match Referees as well as the Test playing captains, and he beats off strong competition for this award from his colleagues Richard Illingworth, Bruce Oxenford and Richard Kettleborough.
The South African umpire is the fifth umpire to win this prestigious award after Simon Taufel (2004 to 2008), Aleem Dar (2009-2011), Kumar Dharmasena (2012) and Richard Kettleborough (2013-2015).
Erasmus, 52, made his international debut in October 2007 in an ODI between Kenya and Canada at the Nairobi Gymkhana and was promoted to the elite panel in 2010.
Reacting to the news, Erasmus said: "David Shepherd has been one of the role models for many aspiring umpires and to win the trophy named after him is something to be really proud of. It has been an excellent period of international cricket and I consider myself extremely fortunate to be part of it.
"I thank the match referees and the Test captains for voting me as the ICC Umpire of the Year 2016, but the fact is without the support, help and encouragement of my Playing Control Teams, this would not have been possible.
"As such, it is appropriate that I win this on behalf of all my fellow match officials.
"I would like to thank my wife Adele and my sons Chris and Geo for their support and sacrifices so that I can live the dream of umpiring at the world stage, as well as my ICC coach, Denis Burns, who during the past three years guided me to become the best possible umpire that I can be."
ICC General Manager – Cricket, Geoff Allardice, congratulated Erasmus, saying: "The ICC is very fortunate to have such a strong team of umpires, and Marais has been deservedly rewarded for the steady improvement in his umpiring over the past few years.
"This recognition, voted by the match referees and the Test captains, shows the high regard in which Marais is held by those closely involved with the game."