Full-strength Dolphins eyeing top spot consolidation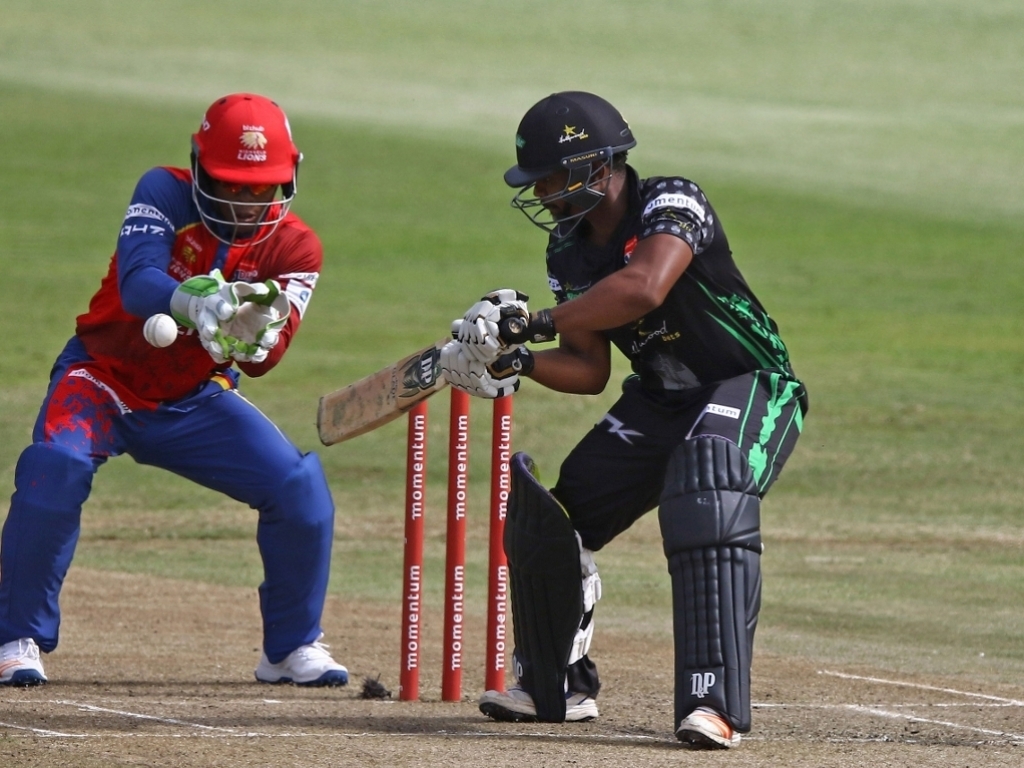 As the Dolphins embark on another busy MODC week, the team from KZN will be confident that they can finish the second-to-last week of round robin competition on top of the table that they currently head up.
The Dolphins will have two tough assignments this week with a mid-week trip up the escarpment to Potchefstroom to take on a dangerous Highveld Lions team followed by another tricky clash with a vengeful Titans outfit at Kingsmead on Sunday.
Rain destroyed all hope of the Dolphins claiming back-to-back victories last Friday when their clash with the Warriors was abandoned in only the 36th over of the contest and coach Grant Morgan believes that there are positives that came from the washed out fixture.
"We handled the challenges that came our way with regards to the weather really well and we showed again that we are playing good cricket, even if it was only for 36 overs," he mentioned.
The Dolphins will now take on the fifth placed Lions in a vital clash that could give the men from Durban some vital breathing space at the top of the standings. The congested nature of the current log means that one slip up can dramatically affect the top of the log.
A full-strength Dolphins side will make the trip up to Gauteng, with Cody Chetty and Cameron Delport missing out on selection as Morgan's focus is on the players that have got his side to the top of the table.
"The balance and strength of our side means that we can adjust to different conditions a bit easier than we did in the T20 campaign as we were understaffed with a number of injuries to bowlers.
"We had 15 guys in the change room on Friday night all really keen to play which is a healthy situation to be in.
"Cameron is still coming back into the mix after his trip to Pakistan and Cody has been replaced by Senuran (Muthusamy) who adds more options. So we take our eleven from Friday plus Prenelan (Subrayen), (Calvin) Savage and (Mthokozisi) Shezi.
"It's great for us that we have everyone fit and raring to go!" he added.
With three batsmen in the top 10 in terms of runs scored and Rob Frylinck atop the wickets taken log, coach Morgan believes that the margins are getting smaller as the competition nears its conclusion and his emphasis has been on his side's need to improve in the field.
"We had a really good fielding session on Monday and although we haven't reached extraordinary heights in the field this competition, there are signs that we are getting better.
"A lot of the other sides are battling in the field so it is an across-the-board problem!
"Catching wise we have competed well, it's just our ground fielding that has let us down a bit.
"We are spending longer working on that discipline at the moment and I am sure that we will be rewarded by that at some stage," he stressed.
The Titans then provide the next test for the Dolphins on Sunday at Kingsmead, a team that coach Morgan knows well and has beaten on a number of occasions this season.
"We have the highest regard for a side like the Titans and I know a lot of the players there fairly well.
"It is a hell of a cricket union and it is a proud one that plays an aggressive brand of cricket and when they have a dressing over like they got on Sunday from the Knights, they will become a very dangerous side.
"They will be on the backlash and we will be part of that backlash but we aren't looking that far ahead just yet," added Morgan.