Handscomb keen on spin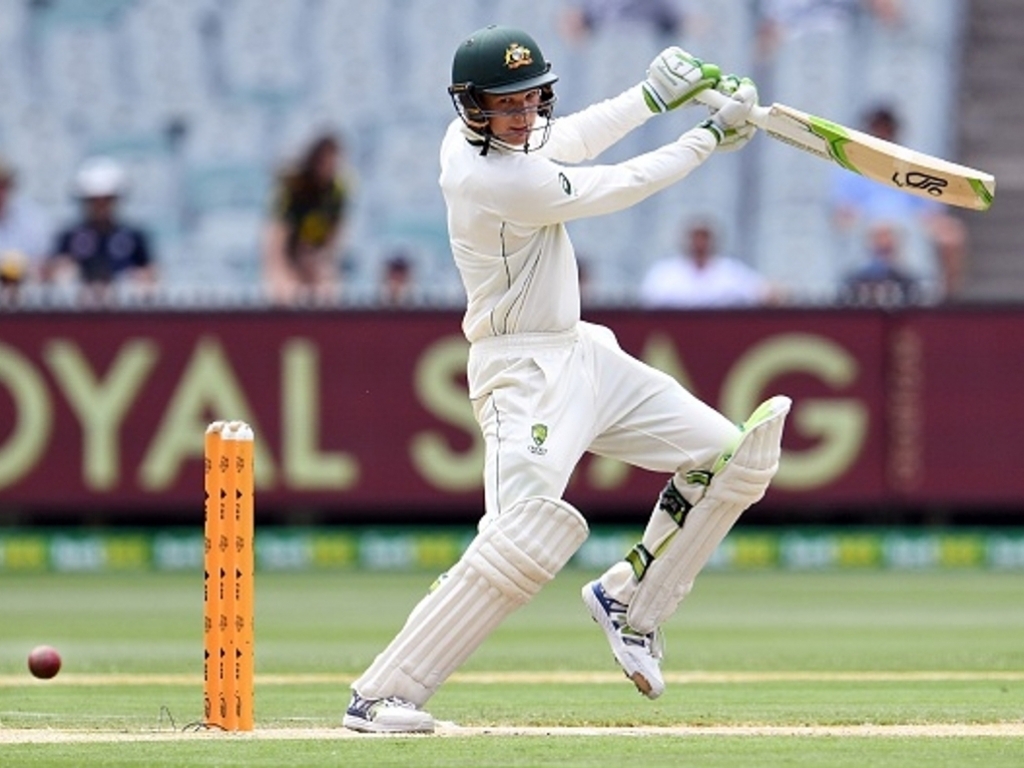 Australia rookie batsman Peter Handscomb has said that he loves the challenge of facing spin bowling on any sort of surface.
Handscomb's strong back foot bias makes him naturally more adept at playing late and dealing with spin and Australia will hope he provides stability to their middle order when they travel to India.
The Victorian batsman has enjoyed taking on Yasir Shah at the SCG scoring a hundred before he was dismissed in a bizarre hit wicket incident.
Handscomb said after play on day two of the third Test against Pakistan: "I love facing spin every time I get out there, no matter what kind of wicket it's on.
"I think it's always a challenge.
"And they (Pakistan) are world-class bowlers – Yasir's a great bowler in his own right.
"So to come out and make runs against him, but also try and take it to him, use my feet the way that I do.
"I love it.
"I think it would be great if I could face spin all the time. I would enjoy that competition and it's just awesome fun."
Handscomb's technique has impressed Pakistan coach Mickey Arthur who conceded that while the right-hander is unorthodox he is also very effective.
Arthur said: "It's an interesting technique but one that he seems very confident with, it's one that he plays really well with.
"He (Handscomb) hits the ball very late, he hits the ball under his eyes.
"You always feel like you've got a chance coming around the wicket at him, but generally he scores very well through the leg side.
"We've tried all sorts, we've analysed him to nth degree but he keeps coming up trumps.
"So well played."
Australia are once again in charge of a Test against Pakistan still leading by 412 with the tourists already two down.