Hesson anticipates home revival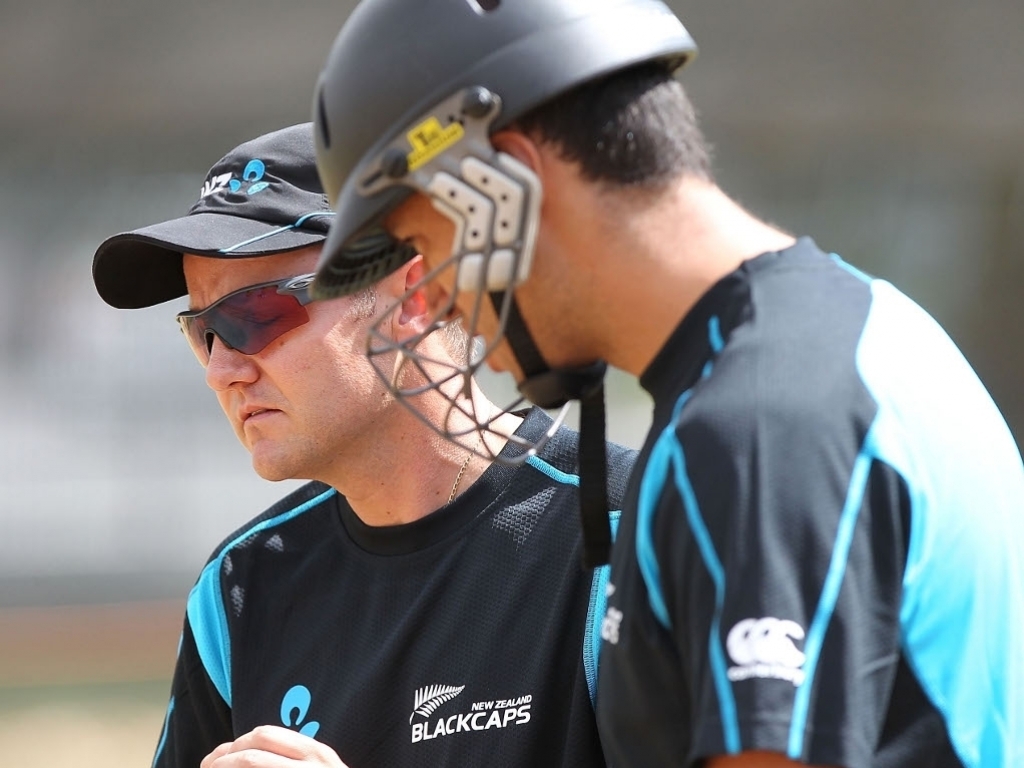 Black Caps coach Mike Hesson is hoping a return home to New Zealand will see his team turn around their recent run of poor results.
New Zealand have lost their last four Tests but those were all played away, one at Centurion against South Africa before they were whitewashed in India.
The Black Caps have a far better record in Test cricket at home than away though and the Hagley Oval pitch is a far cry from what they experienced in India and should pose an interesting challenge for visitor's Pakistan.
Hesson told a press conference ahead of the first Test: "I think we've won seven out of our 11 Tests at home in the last three years, with a couple of draws and a couple of losses.
"You do that because conditions are familiar to you, and you adapt quicker than other sides.
"We've been stressing the fact that we need to prepare for conditions that we're more familiar with. We've got some experience to draw on over the last three or four years. It's a matter of going through that rather than reliving India. Conditions over there were significantly different to what we're going to face over here."
Hesson will need his batsmen to come to the party in this series after a disappointing run in India saw not a single Black Caps player get into triple figures.
The coach is confident of a turnaround in performance though: "The conditions are here very different, so the skillset required is different.
"We acknowledge that we didn't adapt as well as we needed to in India. Hence, we underachieved, especially with the bat. Here, I'm very confident the guys know the conditions.
"There was a period of having to deal with dented confidence, but that was some time ago. At the time we needed to dwell on some of the areas we hadn't performed well in, and we've done that. Then we need to move on – that's the nature of international cricket. When you perform and you win easily, you don't dwell on that either. You move on."
The batting unit will have to contend with a formidable Pakistan attack that did well in pace friendly conditions in England earlier this year.
Hesson added: "We'll be challenged by this Pakistan attack, there's no doubt about that.
"They've got an attack that suits all conditions around the world. They swing the new ball, they reverse it, and they've got a very good spinner. They've also got experience in their batting line up. They're tough in every condition, so they're bowling attack is going to pose some challenges for us."
The coach feels that despite a generous covering of grass in Canterbury, the pitch should be quite good for batting and it will take a strong effort from fielding teams to take 20 wickets in the match.
He concluded: "The pitch has good pace and bounce, which stays throughout.
"And I think it turns into a pretty flat surface. It's one of those surfaces where you are going to need to have resources to bowl a lot of overs, rather than think you're going to bowl them out in a session and a half. I don't think it's going to be like that."