Hussey lauds Warner growth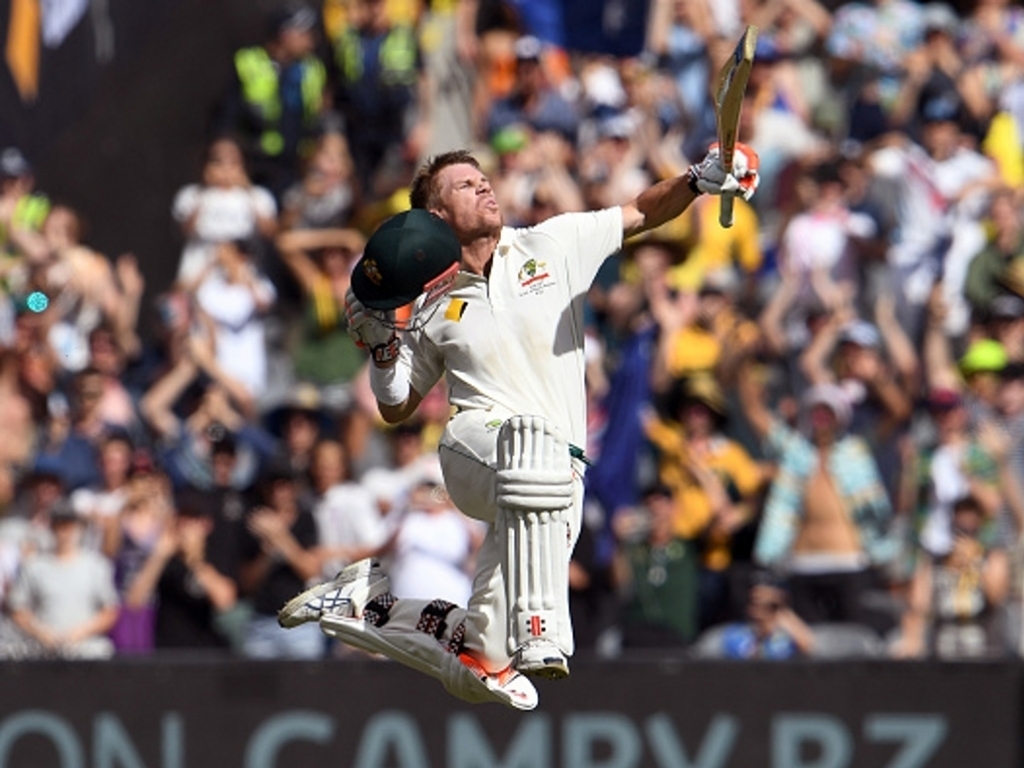 Former Australia stalwart Michael Hussey has lauded the growth and development of David Warner after the opener reached 5000 Test runs while scoring a century in the second Test against Pakistan.
Warner is the sixth fastest Australian to reach the mark taking one fewer innings to reach the milestone than former skipper Ricky Ponting.
Hussey told cricket.com.au: "I just think everyone has been, not surprised, but marvelled really in the way that he's learnt so quickly.
"When he first started, and it seems like just a few years ago, he was just a T20 basher of the ball. And he was very good at it, but he's been able to learn quickly about how to transform his technique to be a good Test player.
"Even when he had off-field problems, he was smart enough and quick enough to learn what he needed to do to have consistent success on the field.
"You've got to take your hat off to him (for) the way he's improved his game so much but also improved his lifestyle off the field as well. He's figured out what you need to do to have success at the top level.
"Now you're really seeing the rewards of that – he's doing it on such a consistent basis."
Mister Cricket feels that comparisons between Warner and former opener Matthew Hatden are inevitable but said he would reserve judgement until the formers career was over.
Hussey said: "If David continues his career in the same way, by the end I'm sure we'll be comparing those two side by side as great players for Australia.
"I've always been a believer that the very, very good players have the ability to adapt between the three formats seamlessly.
"And I also believe that the top Test players make the transition to T20 cricket better than the other players can, whereas T20 players will find it harder to make the transition to be really good Test players.
"And that's where Warner stands out; he started as a T20 player but has been able to turn himself into a great Test player as well.
"The other top batsmen were all gun Test players at first and have adapted their T20 games as they've gone along, maybe with the exception of AB de Villiers, who just seems to have always been exceptional across the board."