ICC have opened a can of worms
Proteas skipper Faf du Plessis broke his silence on the ball tampering scandal that has divided opinion for the past week or so during his pre-match press conference in Adelaide.
The skipper insists he still feels he has done nothing wrong by shining the ball with his saliva while having a mint in his mouth and said the decision to fine him will open up a can of worms.
Du Plessis told the gathered press: "Yesterday was the hearing and the verdict was that I was guilty. I completely disagree with that. I felt like I have done nothing wrong.
"There's two ways of looking at it, either ball-shining or ball-tampering. For me, if you talk about ball-tampering, that is something that's wrong. It's picking the ball, scratching the ball.
"Shining is something that all cricketers would say is not in that same space. It is something all cricketers do and I think there will be a lot of emphasis after this incident on where the game is going, what the ICC is going to do about it.
"I don't believe shining is wrong. It's not like I was trying to cheat or anything. I was shining a ball and I see no problem with that."
The skipper contended that he was making no effort to conceal the 'massive mint' as shining the ball with sugary saliva is a generally accepted practice in professional cricket.
He added: "I wasn't trying to actually hide it.
"I put a massive mint in my mouth and my mouth was that wide open. Whether you shine the ball with a sweet in your mouth or whether you don't see the sweet, and the sweet is still there, it's exactly the same thing."
Former and current players alike have expressed support for Du Plessis with opposing skipper Steve Smith openly declaring that what he did was an accepted practice while footage of David Warner and India's Virat Kohli doing something similar surfaced in the last few days.
Du Plessis added: "The ex-players have spoken about it. It's part of our game. It's been an unwritten rule.
"Some people use sunblock to shine the ball. I know of people who carry lip-ice in their pocket and shine the cricket ball or gum. So many things.
"It's just so difficult to say what is right and what is wrong. To say that when you have a sweet in your mouth, it's wrong but when you have a sweet in your mouth and the camera doesn't pick up on it, it's okay. It's just a really massive grey area."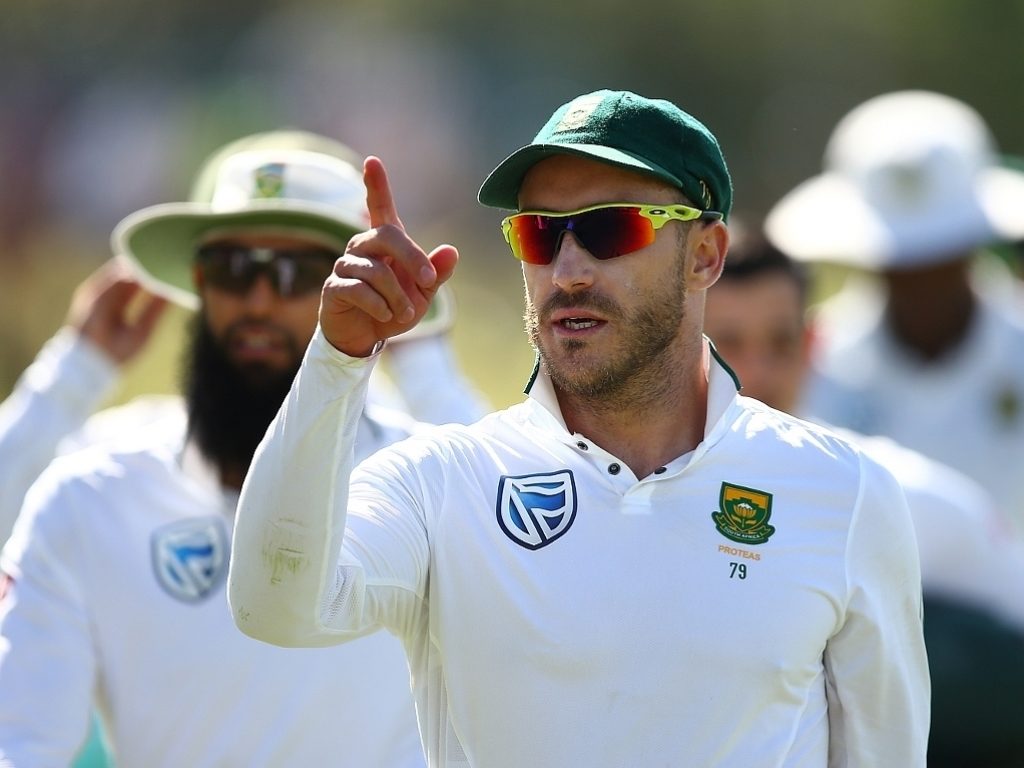 The skipper called for the ICC to be consistent in its application of the law to avoid confusion in the future.
He went on: "I just ask that everyone gets treated the same way.
"The ICC has taken a stance against me to use me as a scapegoat. All you can ask for is that everyone gets treated the same."
One of the sticking points during this scandal has been what is defined by an artificial substance and Du Plessis indicated that research needed to be done into whether sugary saliva actually makes the ball swing more.
The Proteas captain said: "Ninety percent of the time, cricketers have got sugary saliva.
"Whether we are drinking Powerade, Coke, Gatorade, eating sweets, sucking on jellies, our mouths are always full of sugar.
"It's such a grey area in the laws of cricket and its something that will be looked at. Us as cricketers, we think that it makes a difference but we are not scientists.
"We are not sure if it makes a difference. It's opened up a can of worms, what's going to happen now, going forward with the game. Something like this needed to happen to create a little bit more awareness on it."
The skipper resents being branded a cheat: "It's never nice to be in a position like this because with ball tampering, it's a really negative connotation that gets put to it and the term cheat has been thrown around and that's something I do not take lightly.
"It's something I don't want to be associated with in any space and as I said, I felt I did nothing wrong. I was shining the cricket ball.
"I've been doing that for my whole career and every single team I have played in does exactly the same thing and it's not something that's frowned upon my anyone, not even the umpires. So to make such a big thing, I just think it was a little bit blown out of proportion by everyone."
Du Plessis thanked his teammates for their support in particular Hashim Amla who lashed out at the media over the scandal in stark contrast to his normal demeanor.
South Africans standing shoulder to shoulder in defense of Faf du Plessis. Clearly upset by allegations. #ausvsa pic.twitter.com/J4TBdTKsiQ

— Melinda Farrell (@melindafarrell) November 18, 2016
The stand in skipper also praised the unity within the team: "If you know the character of someone like Hashim Amla, you will understand that for him to go out and stand in front of the press and say the things that he said, he will feel very strongly about it.
"He is just the most honest guy on the planet so for him to say that means a lot.
"It's speaks a lot about our culture and how we don't let any outside noise creep into our space."
Du Plessis expects a hostile reception at the Adelaide Oval but not from the Australian players: "I think the Aussies won't talk about it at all because they know that's part of their team as well. It's not been driven by the cricketers.
"You don't expect to go out there against Australia and walk out with a clap and welcome to the crease. It's part of playing against Australia, you expect that and that's something I have grown used to.
"I'm hoping that cricketing sense will be prevail. It's obviously something that if you are a cricketer and you understand cricket that this is not actually that big of a deal."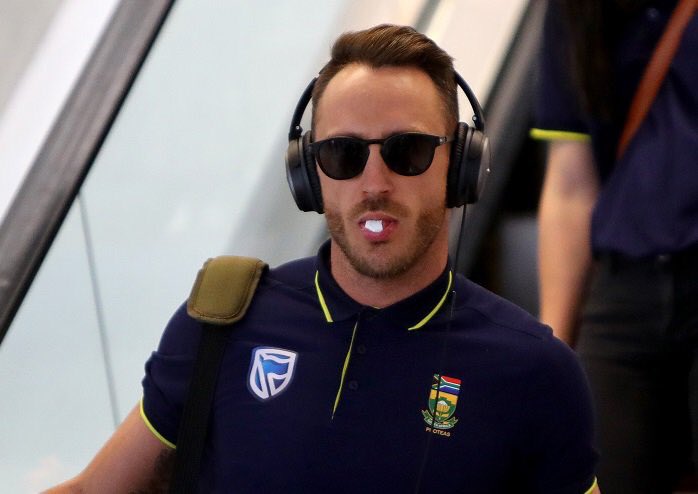 When asked how the process of shining the pink ball will proceed Du Plessis replied: "The timing is perfect that it's the pink ball. Apparently it swings more. It will be interesting to see how to shine the ball. I will probably just touch my finger like that and get a little bit of spit on it."
The skipper was asked whether he would continue to suck mints on the field and jokingly responded: "Possibly just for bad breath now, not for shining the ball.
"I still the feel exactly the same way. Whether I was guilty or not, whether the sentence was different or not, I still feel exactly the same way. Maybe that needs to change now but possibly for this one game, I just maybe need to stay away from the mints."