Jason Holder believes that the West Indies have turned the corner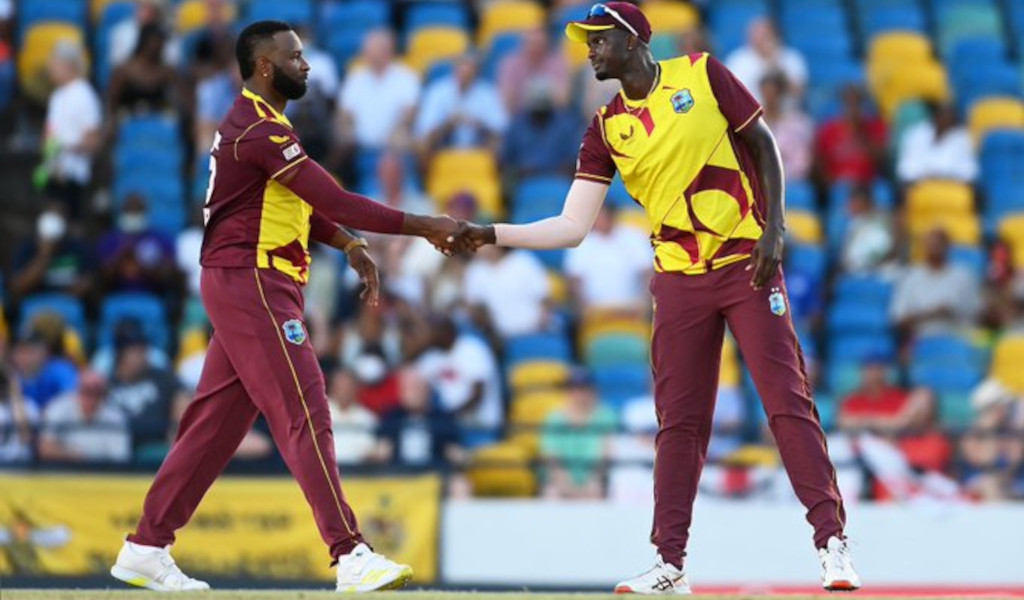 West Indies allrounder Jason Holder believes that the team are once again on an upward trajectory.
Holder said that the team environment is the best it has been for some time and that was reflected in the T20I series win over England.
The player of the series against England insists that contrary to reports in regional cricket media, the camp are unified and players not playing are working heard to earn a spot.
"We aint 100%, but we're building nicely," Jason Holder said. "For me, this is the closest that I've felt a group be in a very, very long time. Honest to God, the energy I felt from the meetings… most contributions I've ever seen in a West Indies dressing room. Even though you might not understand a certain decision, everybody's still buying in with it.
"Tough luck to the guys who didn't really get the opportunity but they never showed it: I ain't seen a boy sulk. That says a lot about the camaraderie and the strength of the unit. I don't think it's a finished product and we've got to strive to be consistent."
The squad will have a few days off before assembling to travel to India for another white-ball series.
Holder says they make the trip to India hopeful of getting results.
"We've got a couple of days before we start, start over, and then we go again in India.
"Nothing is impossible. We've got to believe that nothing is impossible and continue to be happy for one another's success and continue to build as a team."
Holder lauded the team's character after they bounced back from an ODI series loss to Ireland to knock over England in the T20Is.
"It's been great after the start we had in Jamaica against Ireland – where everybody was really, really down and deflated – to see the way we've bounced back here against England," he told CWI's in-house channels. "We really pulled together as a side. It's a great feeling: hopefully we can continue this on and keep building something special.
"I think we came together, closer. After that series we were shell-shocked, very, very disappointed, and we felt as though we let not only ourselves down, but the entire region. We had extensive chats and everybody had to do some soul-searching. Feeling the way we did after that series made us really pull together and come out with a big performance here in this series."