Joe Root buoyant after Archer-inspired England resurgence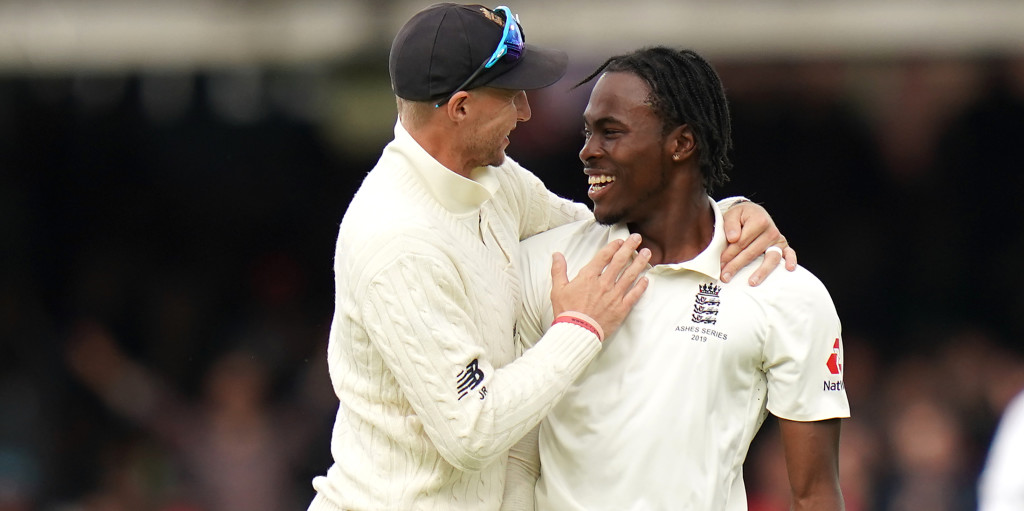 Joe Root believes England have established a foothold in the series despite having to settle for a draw at Lord's, and insisted that England now have the momentum going forward.
Despite the weather costing the two teams a huge chunk of time over the five days, including a vital 70 minutes on day five, England almost regained parity in the series after Australia were reduced to 154-6.
Root himself has been curiously out of form with the bat, but was praised in some circles for his captaincy throughout the match with a host of attacking field placings and the timing of his declaration.
Speaking to Sky Sports following the conclusion of play, Root said: "I think it was important that we bounced back strongly after Edgbaston and I think we've certainly done that.
---
---
"We've proved that we're still in this series and we will take that momentum going into the next game.
Commenting on the weather hampering England's fifth day charge, Root added: "It could have made a big difference but you can't control the weather,"
"We had to get ourselves to a score where we thought we were in control of the game and we managed to do that.
"Ben (Stokes) played exceptionally well and then we threw everything we could at them, and fair play to Australia, they managed to hold on."
The story of the second Test was the emergence of Jofra Archer onto the Test scene.
Archer's match figures of 5-91 belied the ferocity and intimidation factor with which the Barbadian-born speedster bowled, troubling the Aussie batsmen at every turn.
Asked whether Archer impact could end up being comparable to that of Mitchell Johnson's after the Aussie quick tormented England in their 5-0 series whitewash in 2013-14, Root said: "Potentially. I think one thing it will do, it will make them think quite clearly about how he's going to come at them.
"It's very different to the other options that we've had previously and have in this team.
"He's come in and he really has made a massive impact, added a different dynamic to our bowling group and has given Australia something different to think about.
"It's really pleasing to see someone come in on Test debut and really shake up things and live up to the hype – even some of the hype that he put on himself.
---
---
"He makes things happen when not many others in world cricket can. Such a unique action and way of bowling, and obviously natural pace, which is always going to be in the game on any surface.
"When you've got that and the skill of other guys around it, it makes for a tasty combination and I think that's one of the reasons why we always felt we were in the game tonight and always felt we could get a result right to the end there.
"It makes for a very interesting last three games."