Langer: Just the way the boys fought it out was brilliant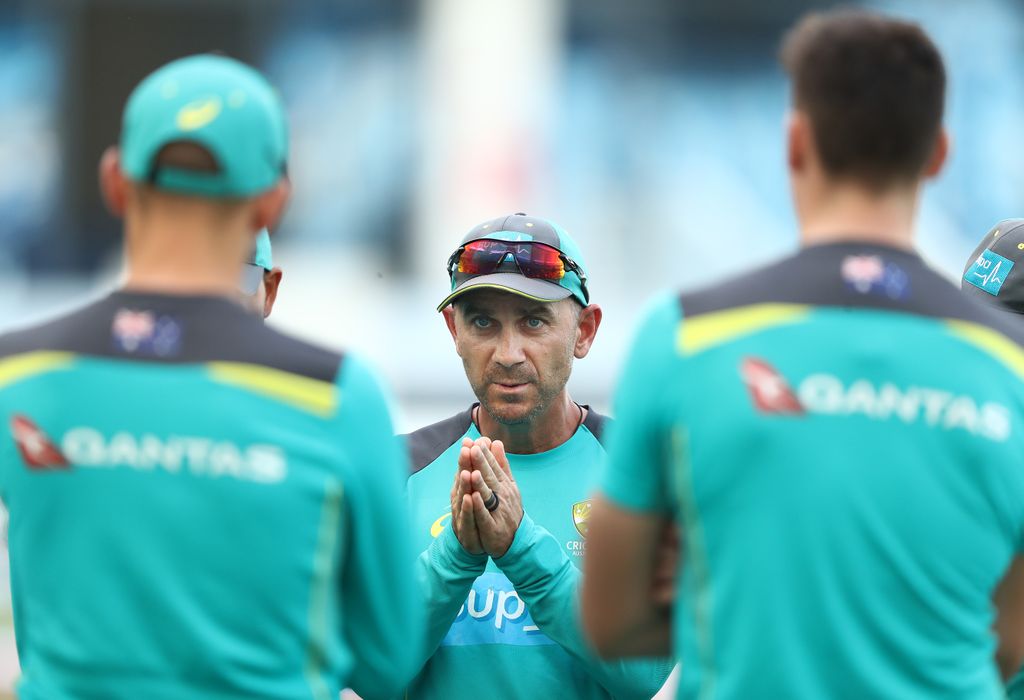 Australia coach Justin Langer said he would have been proud of his Australia even if they had to fall to a late defeat against Pakistan in the first Test in Dubai that finished on Thursday.
The Aussies batted out the final day on a turning pitch to force an heroic draw with a side that contained three debutants and were without the suspended David Warner and Steve Smith, the country's best batsmen.
The game looked set for an early draw when the tourists reached the tea interval on the fifth day on 289/5 with opener Usman Khawaja on 122 and skipper Tim Paine looking solid.
However, a few late wickets put Pakistan on the brink only for Paine and number 10 Nathan Lyon to block out the final seven overs.
This is Australia's first Test series after the ball-tampering scandal in South Africa and Langer said he just wanted the Australian public to believe in the team again.
ALSO READ: Paine: It doesn't feel like a win
The coach told reporters: "I'm so proud of the boys. I actually said at tea time, regardless what happens in the last two hours I was so proud of the way the boys fought.
"We said we're really going to really fight hard and try and make Australians proud of us again. And I think it was an amazing finish for us to get the draw but just the way the boys fought it out was brilliant.
"I thought besides that mad couple of hours where we lost 10-60 I thought the boys fought and worked so hard throughout the game, it was a really great performance."
Langer also reserved special praise for opener Usman Khawaja who played the second-longest fourth innings in the history of all Tests on his way to an epic 141 in 302 balls.
Khawaja's previous best Test score in Asia prior to the first Test was 30 but he responded to critics that said he struggled against spin with scores of 85 and 141 in Dubai.
ALSO READ: Khawaja worked his 'backside off' for epic Test century
Langer said of his opening batsman: "I had never had a single doubt that Usman Khawaja could play spin bowling. And it's great to see him getting the benefits of the Australian A tour and then the work he's put into it to get rewarded for all the work he's put in is massive for him.
"No doubt, he's done some great things in Test cricket but when you have an innings like he's just had then and a game actually – not just that innings – but the first innings was brilliant as well.
"He's done well, he's made runs in county cricket, runs in Australia A cricket now he's just had two brilliant innings in Test cricket.
"He's doing exactly what we are asking of all batsmen in Australia to do. Be a good person, be super fit, and score lots of runs. It's a great credit to him that he's doing that.
"Just as a senior Australian player there's always high expectation on him but he's embraced it, hasn't he."