Kambli: An in-form Rohit Sharma is unstoppable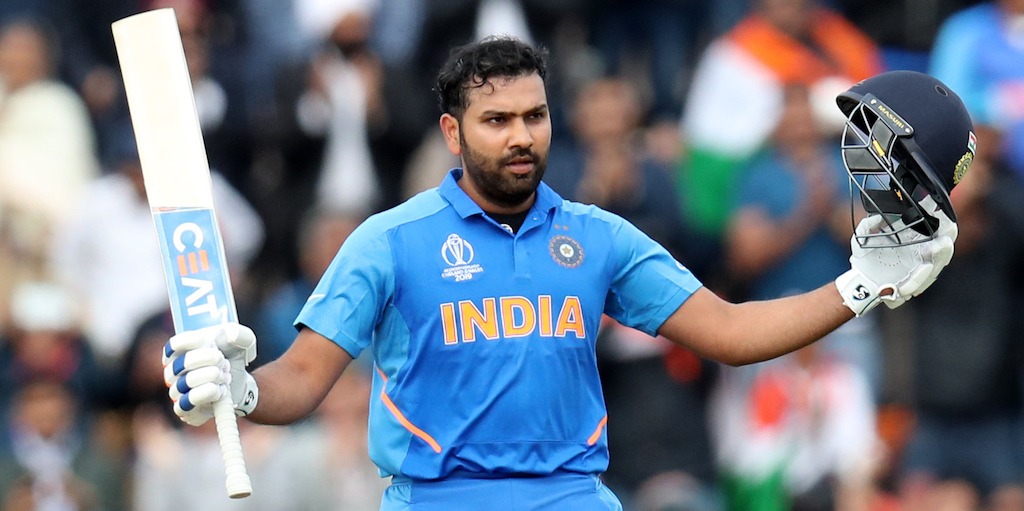 Former India batsman Vinod Kambli believes that Rohit Sharma's ability to dominate an attack on his day makes him unstoppable when he is in form.
Kambli says that Rohit Sharma is a fine example of Mumbai batsmen's traditional ability to make hay when the sun shines.
"The sound of Rohit Sharma's bat striking the ball gives great joy," Kambli told India News.
"When he is in form, no one can stop him, whether it is Australia or West Indies or whoever. Because this is a tradition of Mumbai cricket, if you are in form, then whether you are Lillee or whoever no one can stop you. As they say in Mumbai, loot as much as you can."
Rohit's Test career has taken off since he was handed an opportunity to open the batting and Kambli believes he will continue to impress when India tour Australia.
The Mumbai Indians opener enjoyed a stellar 2019 that included his incredible five hundreds at the World Cup.
Kambli was concerned that the coronavirus lockdown might have blunted the form of the 'Hitman'.
"Rohit Sharma is also doing the same thing. The way he is batting, he has so many shots. The same is the case with Virat. The talent that they have, you need to do justice to that talent," Kambli added.
"When a player is in good form then whichever format it is, whether Test cricket, ODI or T20s, he can perform. The way he has started in Test cricket, he might have to regain his form to some extent after the break, but the way he plays is full of confidence."
Rohit was recently labelled 'the next MS Dhoni' by former India teammate Suresh Raina. He was quick to shrug off that comparison though, saying that Dhoni was a one-of-a-kind player.
"Yes, I heard about that comment from Suresh Raina," Rohit said in a Twitter Q&A.
"MS Dhoni is one of a kind, and nobody can be like him, and I believe comparisons should not be made like that. Every individual is different and has his strengths and weaknesses."
India are scheduled to tour Australia from December with the IPL set to take place in a September to November window.