Karunaratne success shows the value of experience
The recent successes of Sri Lanka opener Dimuth Karunaratne can be put down to him learning from his mistakes according to Angelo Mathews.
The former skipper and long-time friend and teammate of Karunaratne feels that the opener has come into his own because of his mental strength and character.
"With experience you improve, and you learn from your mistakes," Mathews said. "We all can see that Dimuth is not repeating his mistakes. That is the quality a batsman should have. I have been with him since school. I know him in and out and he is a strong character. He doesn't easily give up."
Karunaratne scored over a 1000 runs in 2017 and so far in 2018 averages 65.15, top-scoring in the series against South Africa with 356 runs.
"The way he has batted in the last year or so has been brilliant," Mathews said. "He was outstanding in UAE when he got those huge runs in both games. Once again, here, he showed that on difficult wickets he can score runs. If you all recall, on a difficult wicket against India at the SSC last year, he scored a hundred as well. He has added a lot of stability into our line-up."
ALSO READ: Proteas staring down the barrel of a massive defeat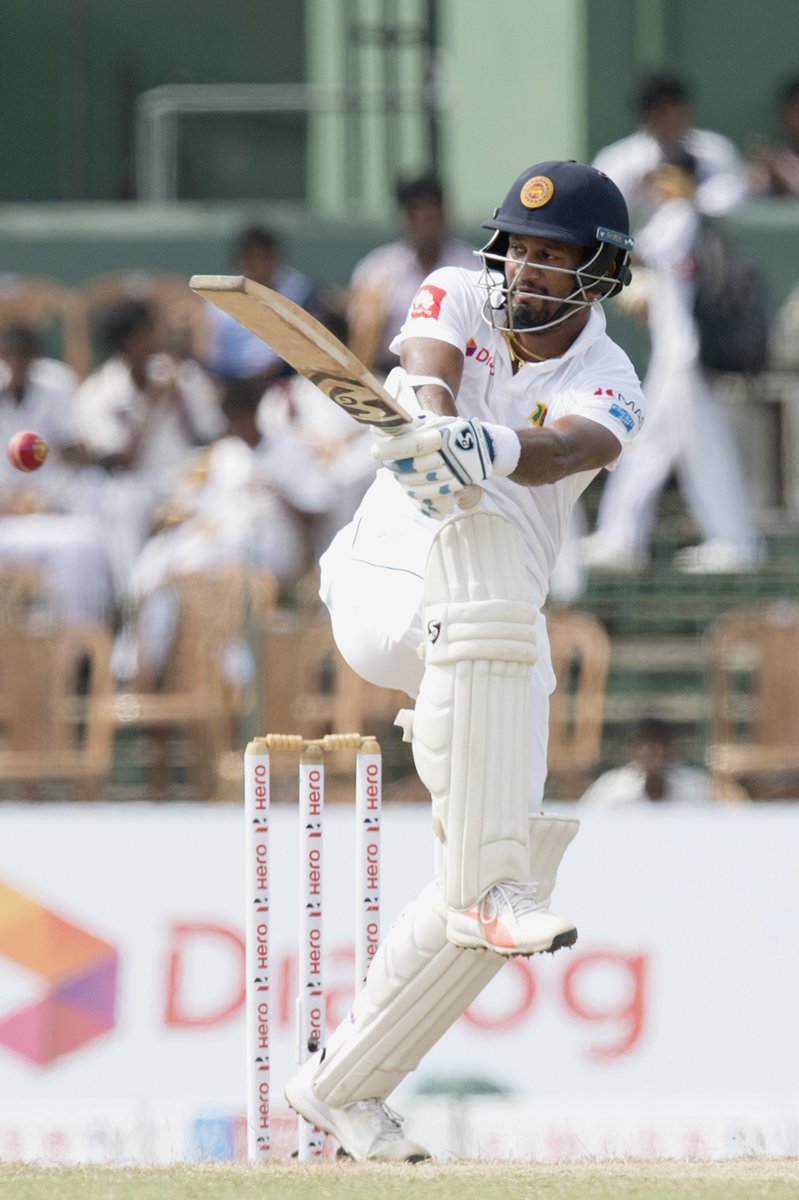 Mathews feels that Karunaratne's ability to get off strike has aided him in conditions that have been tricky even for the hosts.
"You always can get a good ball on these wickets. You can't wait for the good ball. On these tracks, you've got to score runs, and keep rotating the strike so that it gets easier. That's what Dimuth has done."
Mathews was keen to savour the moment with Sri Lanka on the brink of sealing the second Test against South Africa with the tourists five down at stumps on day three with 139 on the board chasing 490 to win.
"Beating the No. 2 team in the world is something special, and it's going to be a huge achievement for us as we're an inexperienced side," Mathews said. "We will enjoy that. But we have a job at hand tomorrow morning. The first couple of wickets are going to be crucial. If we can knock off a couple early then we can enjoy the victory."