Kohli raring to go after 'complete break' from cricket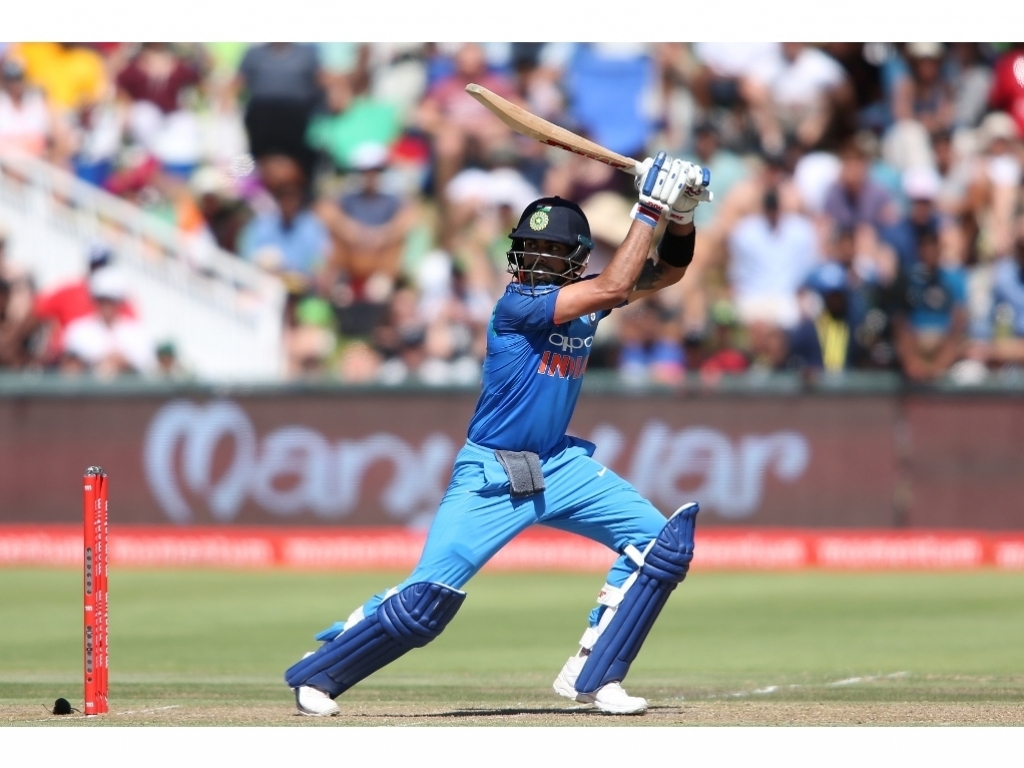 India skipper Virat Kohli is ready to get back into action for the Royal Challengers Bangalore in the IPL after a brief break from the game.
The skipper took three weeks off from cricket after the tour of South Africa missing the Nidahas Trophy triumph in Sri Lanka and revealed that he didn't look at his kit bag during his time off.
Kohli kept up to date with happenings in the cricket world but needed a rest after a period of sustained and intense effort leading his country.
Speaking ahead of RCB's IPL campaign Kohli said: "I required it.
"Physically, I was up with a few niggles. I pretty much went to the tour of South Africa with full intensity.
"Towards the end, the body obviously took a bit of beating. I understood that I needed complete time off from the game. Three weeks without even looking at my kit bag or bats was a weird feeling.
"At the back of your mind, you are never out of the game.
"I was keeping a check on all the scores happening around the world, especially with India playing as well. That kept me involved in some way.
"Physically I wanted to take a complete break. I'm feeling strong and I've been training non-stop for the last 12 days. I'm definitely at 100 per cent now, 110 is what I prefer and that 10 will take a little more time."
Kohli is confident of a strong campaign with the Royal Challengers and feels they stand a good chance of winning their maiden IPL title.
He said: "We are optimistic about the season. It's a very, very balanced side. In the 10 years that I've been here, I don't think we've ever had such a balance."
The skipper has backed assistant coach Gary Kirsten to have a big impact on the batting for his franchise.
He went on: "This discussion came up sometime before the auction happened.
"I thought it's a great opportunity for the younger guys to spend time with Gary because I benefitted massively from his inputs in the early stages of my career and that certainly made me a better cricketer in those tough times.
"I had a great working relationship with Gary. In terms of the batting group operating, I think he's the ideal man to supervise things. He can keep the batting group together, which I saw him do at the international level with the Indian cricket team.
"Having so many big names in the team and how he got everyone together and the team spirit going, I think that was an outstanding factor as far as I saw it."