Jarvis and Zimbabwe hoping for Tigers favour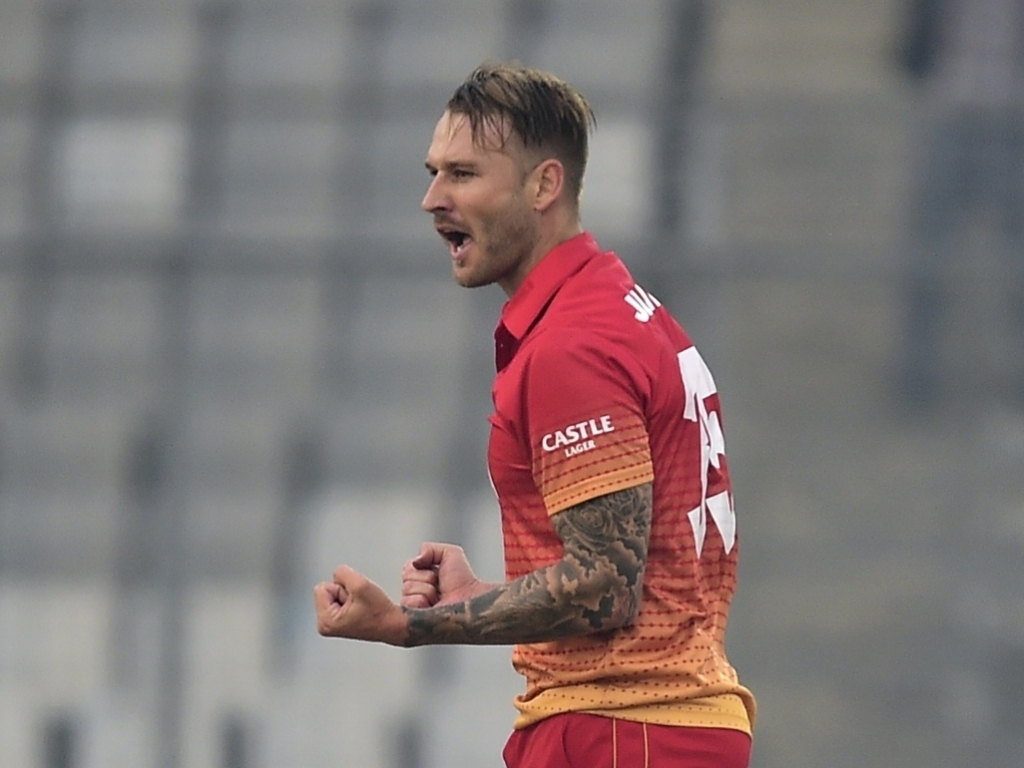 Zimbabwe seamer Kyle Jarvis said his team's batsmen had to emulate the efforts of Tamim Iqbal and Shakib Al Hasan in the ODI defeat to Bangladesh in Mirpur on Tuesday.
On a slow batting pitch that was difficult to score freely on, Tamim (76) and Shakib (51) dug in for a second-wicket stand of 106 as the Tigers scrambled to 216/9 in their 50 overs.
Zimbabwe's batsman though could not cope with the surface and were all out for just 125 to lose by 91 runs.
REPORT: Bangladesh maintain unbeaten streak in tri-series
Jarvis, who took three wickets, said: "The way Tamim and Shakib batted, hitting the ball along the ground and gave themselves a chance. They got some runs.
"That's what we needed. "We needed two or three batters to get in and give themselves a chance. We let ourselves down big time, we should never have been bowled out for 125.
"The moment you lose three early wickets, it is going to be really difficult to get those runs especially with the class of bowlers Bangladesh have. I think few guys will be asking tough questions of themselves."
The African side now need the hosts to beat Sri Lanka on Thursday to have any chance of advancing to the tri-series final, which will be played on Saturday.
Jarvis said they will be watching the final league match closely, hoping for a favourable result.
He continued: "It is going to go down to run-rates. Hopefully Bangladesh can do us a favour in the next game.
"We shouldn't have left it in someone else's hands. We should have done it ourselves. We wish Bangladesh good luck in the next game."