Malan targets World Cup squad berth
England batsman Dawid Malan is eager to use his opportunity to play in the T20 side to press for a place in the ODI team that will contest the 2019 World Cup.
Malan recognizes that the competition for places in that squad will be intense just as they are in the T20I lineup.
This is born out in the career path of Malan himself who made 78 on T20I debut but didn't play again for England in the shortest format until their clash with Australia in Hobart.
Malan stroked an assured fifty in England's opening match of the tri-series but a middle order collapse meant England left
Speaking ahead of Saturday's crunch match with Australia Malan said: "That's the beauty of this T20 team. Everybody is fighting for a spot. Everyone wants to push the other guy out and everyone is trying to do everything they can to perform to help the team win.
"At the end of the day if you produce match-winning performances you play a lot longer."
ALSO READ: England need to fill Root role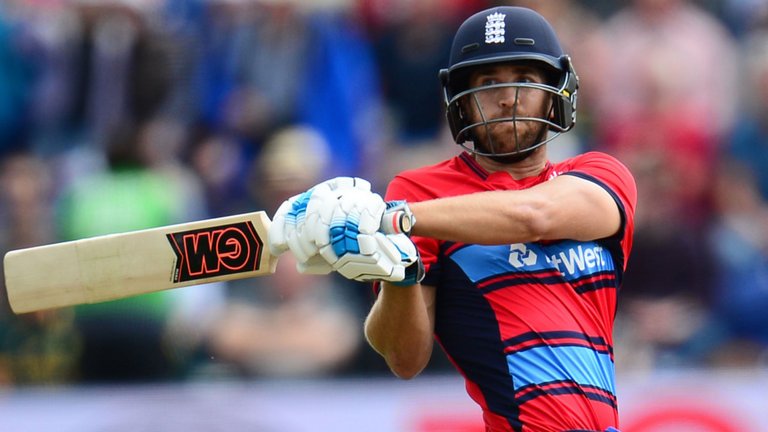 England's preparations for the World Cup appear to be shaping up well after they convincingly dispatched Australia in the fifty over format but Malan is hopeful that he can force his way into contention with some top notch performances.
He said: "There's a World Cup coming up in 2019 and they [the selectors] are looking ahead to that.
"They've obviously got their group of players and it's nice to be in the 20 or 22 they've got their eyes on.
"Hopefully I can keep scoring runs and force my way into the squad because that's the only way I can get an opportunity.
"It's a tough team to break into and I just have to be patient. I've been patient for long enough in my career so if I keep scoring runs in the Twenty20 when I get opportunities hopefully that can put pressure on the guys in the squad."
England meet Australia at the MCG on Saturday looking to deny the hosts a clean sweep of the Aussie leg of the Trans-Tasman tri-series.