Mishra pleased to earn 'wicket-taker' label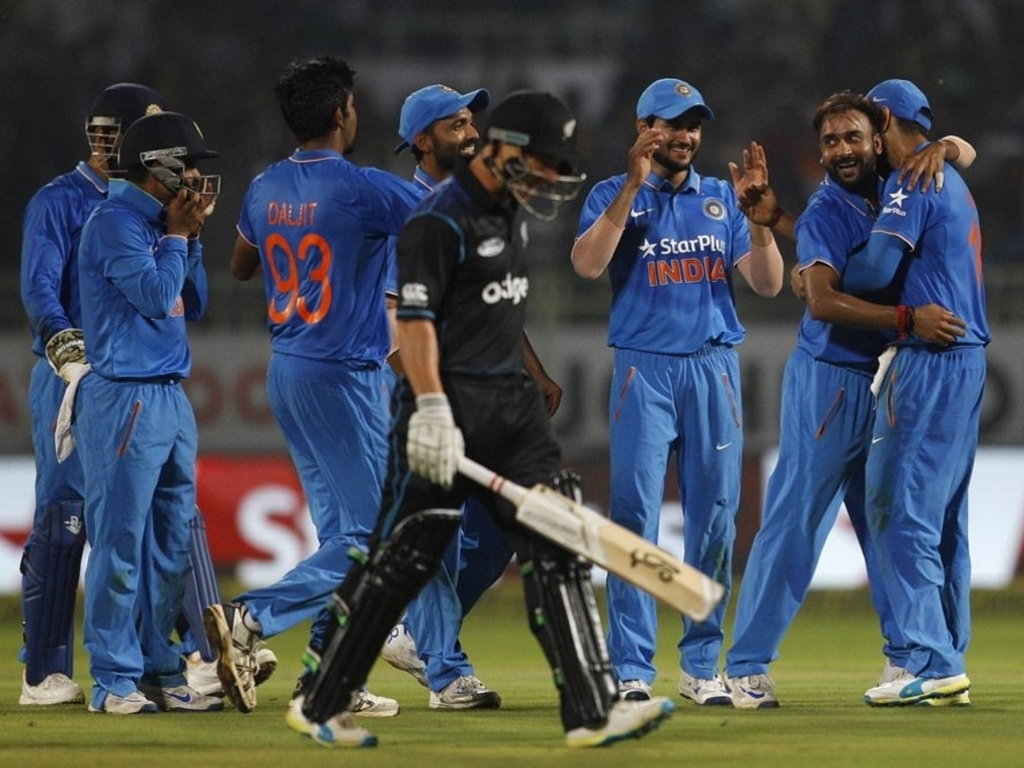 India spinner Amit Mishra is proud of his growing reputation as a wicket-taker, after bagging 15 scalps in the ODI series against New Zealand.
Mishra was man of the series after his five-fer in the fifth and deciding ODI demolished the Black Caps, who lost seven wickets for 16 runs.
Mishra, who surpassed the likes of Ravi Ashwin and Ravi Jadeja in the series, said afterwards: "It has become a trademark of sorts that 'Amit ayega toh wicket nikalke dega' (once Amit comes on, he will get wickets).
"I always see how I can become a wicket-taking bowler. I focus on the match ahead, and try to do well according to the match situation.
"If I start thinking a lot about achievements, then I'll end up putting more pressure on myself.
"I'm happy for all the hard work I've put in. I think it's the second series where I've played five matches continuously.
"Because it was the final match, there was a lot of pressure to perform well here. Feels great."
Mishra added that coach Anil Kumble, India's legendary spin master, had been beyond helpful to him, especially with the mental aspects.
He added: "The small tips I get from him have made a huge difference to my bowling.
"He speaks about the seam position, the fields I can set and the importance of mental toughness.
"He also told me that I should improve my batting, and whenever I get a chance I should support the team with my batting.
"Whenever something was going wrong, Anil bhai supported me mentally.
"When I sat out of all the Test matches against New Zealand, he supported me a lot. He would say, 'Don't worry, your time will come.'"