Muthusamy relishing maiden SA A call
Dolphins' all-rounder Senuran Muthusamy has been called up to join the South Africa A squad set to face Australia in a tour match to be played at Willowmoore Park from February 22 to 24.
This 23-year-old has over time proved to everyone that he has what it takes to reach the pinnacle of his cricket career and he is going about it the right way. Having played just 52 First-class matches, the young left-hander has amassed 2649 runs and taken 82 wickets.
Muthusamy displayed a great amount of aptitude as an all-rounder in the recent Momentum One Day Cup campaign, but the four-day Sunfoil Series is where the former Clifton College pupil made his mark in the Dolphins set up.
"I think that I've learned more about myself and what helps me do well," explained Muthusamy, "I've really tried to be as consistent as I can in my preparation and performances over the past few months.
"It was not a complete surprise as I have planned on moving my career forward through consistent performances with bat and ball – it's a huge honour and I feel very privileged to have the opportunity to represent the SA A team."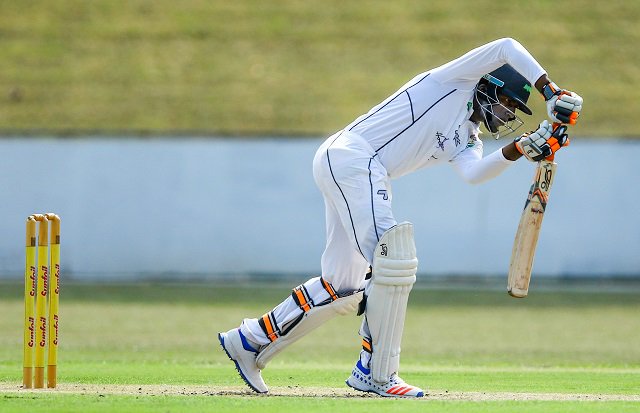 The chance to face some of the world's premier bowlers will give Muthusamy a solid gauge on where he stands.
"It is a terrific opportunity to experience playing against Australia, and test myself against some high-quality players," he said.
As many other cricket players have role models and other fellow cricketers whom they look up to, Muthusamy appreciates the way in which another classy left-hander, Kumar Sangakkara, went about playing the game.
"Somebody I've always enjoyed watching is Kumar Sangakkara from Sri Lanka; apart from being a good cricketer he is a good human being and a humble man," Muthusamy concluded.
The calm demeanour of Muthusamy might draw some slight similarities to that of Sri Lanka's super star Sangakkara.
Muthusamy will join his Dolphins captain Khaya Zondo who has been selected to lead to side.
South Africa A squad: Khayalihle Zondo (Dolphins, capt), Theunis de Bruyn (Knights), Zubayr Hamza (Cape Cobras), Beuran Hendricks (Highveld Lions), Pieter Malan (Cape Cobras), Wiaan Mulder (Highveld Lions), Senuran Muthusamy (Dolphins), Duanne Olivier (Knights), Rudi Second (Knights), Malusi Siboto (Titans), Shaun von Berg (Titans).