Pakistan aim to repeat Champion's Trophy triumph
Following their success in the ICC Champions Trophy 2017 at The Oval, Pakistan will aim to add the ICC Cricket World Cup 2019 trophy to their collection when they square off against two-time former world champions the Windies in their opening match at Trent Bridge in Nottingham on 31 May.
In days gone by, the 1992 world champions would have been nervous at the prospect of playing the Calypso Kings first-up, having lost three of their last four World Cup matches against the Windies. They ended up on the losing side in Melbourne, Jamaica and Wellington in the 1992, 2007 and 2015 events.
However, Pakistan will feel relatively more confident going into this match having qualified directly for the ICC's pinnacle 50-over competition and being presently ranked sixth in the world. In contrast, the Windies progressed through the qualifying tournament in Zimbabwe where they lost the World Cup qualifier final to Afghanistan. The Windies are presently ranked 10th in the world.
Trent Bridge will also be Pakistan's venue for their match against England (3 June), while they will take on Sri Lanka and defending champions Australia in Bristol and Taunton on 7 and 12 June respectively.
The showpiece match of any global cricket tournament – Pakistan versus India – will take place at the iconic Old Trafford on 16 June.
Pakistan will visit Lord's for their sixth match in the 10-team single-league tournament when they square off against South Africa on 23 June, before traveling to Birmingham and Leeds for their fixtures against New Zealand and Afghanistan on 26 and 29 June, respectively.
Pakistan's final league match will be against Bangladesh at Lord's, in the 46-day tournament in which 48 matches will be played.
Looking ahead to next year's World Cup, Pakistan captain Sarfraz Ahmed said: "The World Cup is important for all teams. Our first match is against the West Indies. The first match is always important, so all our preparations are geared towards that match and the tournament. We are trying to iron out our deficiencies during this period.
"The World Cup is one event in which the world is watching you and everyone is following you. The importance of players is realised during this crunch time. It makes heroes and superstars of players. Pakistan always go into tournaments as underdogs but I don't think it will be the same this time because people remember that we have won the Champions Trophy."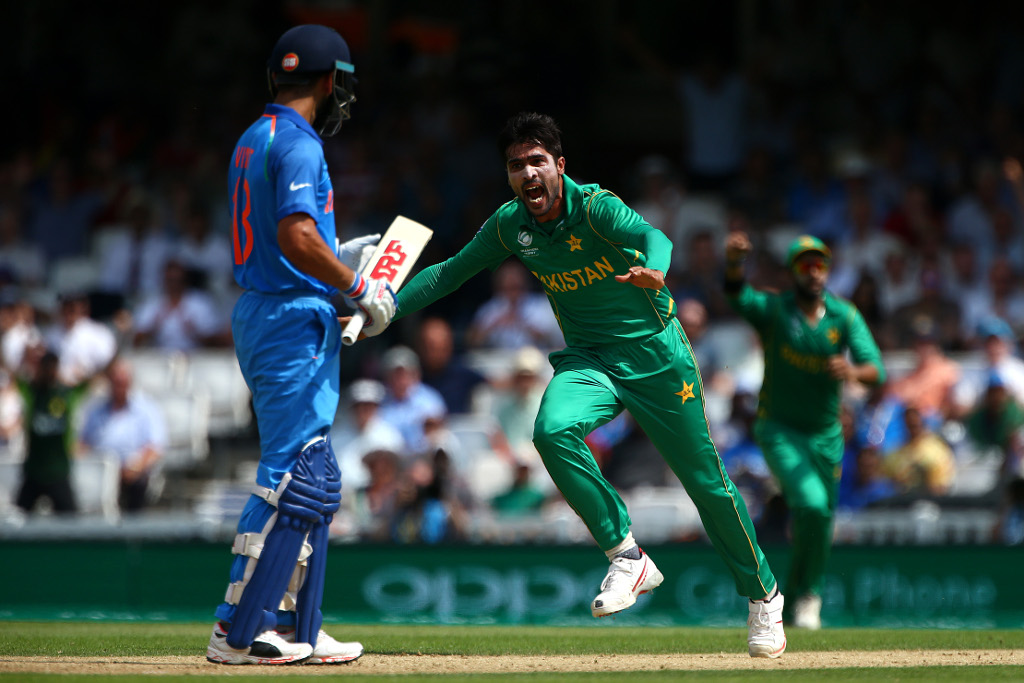 Fast bowler Mohammad Amir, who will be targeting his maiden World Cup appearance, said: "It's a dream for any cricketer to play in the World Cup. It will be the first for me and I will try to do my best. It's like a dream come true. Representing your country and playing a big ICC tournament, one has to be lucky for all this and I consider myself a lucky person. Players prepare two to four years for a big event but then get injured just before the tournament.
"We have a good rotation policy and that's why I'm well prepared for the tournament. It's such a big event, first of all I wish Pakistan win and then that I should be the best bowler in the tournament."
Mickey Arthur, looking forward to his first World Cup as a coach, said: "We can't wait for the World Cup. We've started our planning, I'm sure, like every international team has. Even though we have got so much cricket from now till the World Cup, before we blink, we are going to be at the World Cup. So everything we do at the moment is preparation leading up to the World Cup so that we can hit the tournament fully prepared and ready to go.
"Cricket in the UK is so special. Every time you go back to playing in England it's almost like you are going home in terms of cricket. It's certainly where cricket originated, the grounds are fantastic, the crowds are fantastic. We, certainly as the Pakistan cricket team, get unbelievable support in England, it's a home away from home for us."
Pakistan's schedule of matches:
31 May – v Windies, Trent Bridge (d)
3 June – v England, Trent Bridge (d)
7 June – v Sri Lanka, Bristol (d)
12 June – v Australia, Taunton (d)
16 June – v India, Old Trafford (d)
23 June – v South Africa, Lord's (d)
26 June – v New Zealand, Edgbaston (d)
29 June – v Afghanistan, Headingley (d)
5 July – v Bangladesh, Lord's (d)