Pakistan lost their roles: Arthur
Pakistan coach Mickey Arthur criticized the team's batsmen for batting contrary to their assigned team role.
The team were bowled out for 162 in their Group A clash with India but will have another shot at the number one ODI side in the world again on Sunday.
"We sort of batted outside our roles, which was very disappointing," said Arthur. "Imam-ul-Haq, it's not his role to be running down to Bhuvneshwar Kumar in the third over. It's not Sarfraz's (Ahmed) role to be hitting over the top and getting caught out there. We've got X-factor guys whose role it is to do that.
"If Fakhar (Zaman) gets out playing that way, it's OK. If Asif (Ali) gets out like that, it's OK, because that's his role. But the other four batsmen certainly need to take responsibility.
"(It was) the pressure that told on Imam. As I said, out of his role, he had two off eight balls or whatever, but Fakhar had just faced a maiden. He tried to have a go, he tried to hit the ball that's not in his area. I do think there was a little bit of pressure."
Despite only having 162 runs to play with the bowlers would not avoid Arthur's ire.
"On a wicket like that, you need to strike really early if you're going to defend it," said Arthur. "We didn't strike early enough. But, saying that, we went away from our plans too quickly. We said that our batters batted outside our roles and that wasn't acceptable.
"With our bowling, we went outside our plans far too quickly. We wanted to bowl hard lengths, hit the top of off stump. It was tough to score then. There was a bit of panic when they didn't strike early. We panicked and went away from our plans."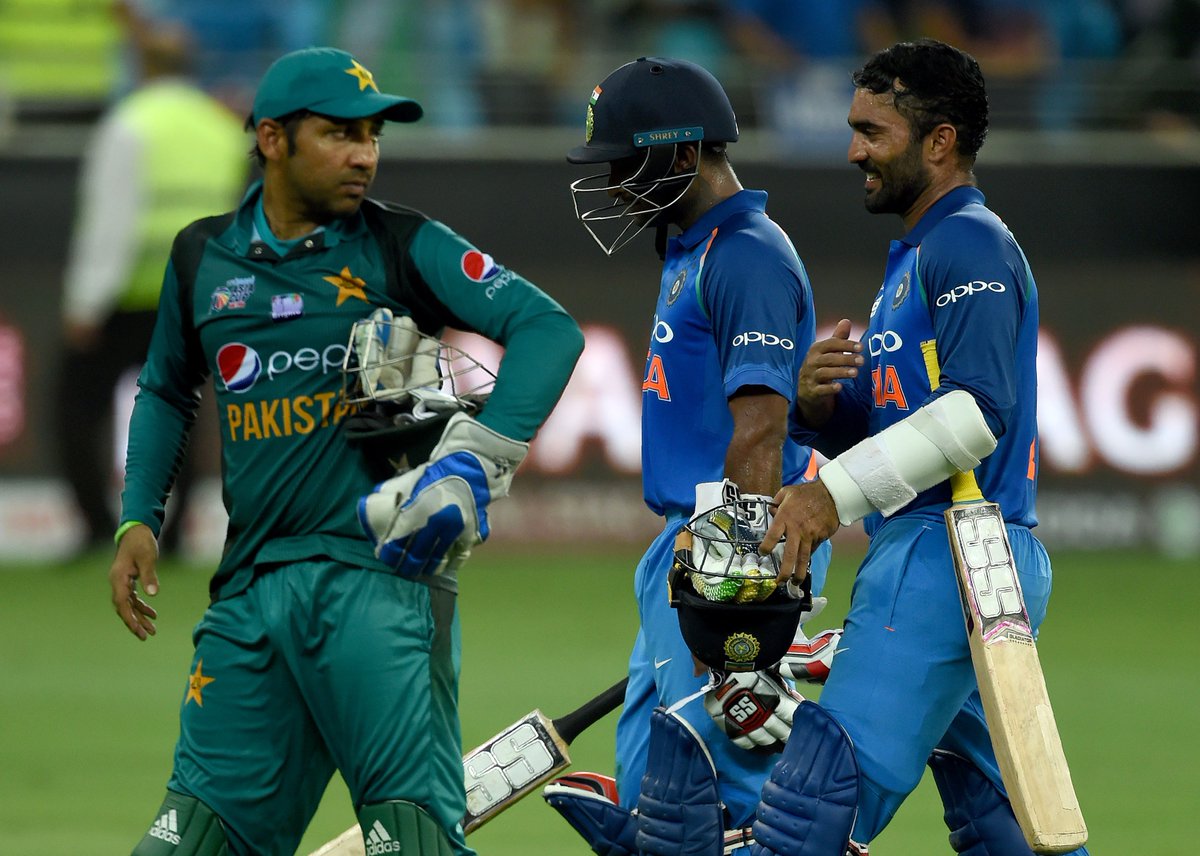 Arthur felt the scheduling aided India in the end after their scare against Hong Kong.
"India played better than us today. They put us under pressure for longer periods of time," he said.
"They were probably quite good for the hit-out last night and they got a little bit of a scare. They certainly came out, and their discipline was so much better. We saw what a difference (Jasprit) Bumrah makes to the attack. I thought their spinners bowled well, and their lengths were much better than last night. I think they were better for their hit-out."
India won by eight wickets to end top of the group.