Press Tent: Dog days edition
Another week has passed by, and as if by surprise it is time to wade through what the cricketing media have been banging on about.
We are still missing the week where everyone lost their shit about someone sucking a mint, but there has been some fun stuff over the last seven days. But if Faf du Plessis wants to suck on some confectionary again we won't complain.
Double standards and double think
The media and cricket fans want it both ways. They want unfettered access to players who will happily tell them exactly what they are thinking. Then when a player offers an opinion they spend as much time as possible vilifying them for it.
This week Parthiv Patel told the assembled media that England's spinners weren't very good.
"More than the surface, I think the quality of our bowling is far better," Parthiv said. "Our bowlers get definitely more revolutions on the ball than what their spinners are doing. And obviously, we vary our pace very well. We have deceived a lot of players in the air, rather than just waiting for the help off the wicket. I think there's definitely a lot of difference in the quality."
Now here is the thing with that statement. It is basically true. India do have better spinners than England, but saying so in a press conference during a Test match is a pretty clumsy thing to do. Patel had every right to say it, but there is an element of disrespect for an opponent in what he said.
However, many a cricket follower in India was quick to tweet about how Patel was right, that as his statement had an element of truth to it there was no need to critical of him. That made sense until two days later when James Anderson spoke about Virat Kohli's record in England.
"We had success against [Kohli] in England, but the pace of the pitches over here just take any flaws he has out of the equation. There's not that pace in the wicket to get the nicks, like we did against him in England with a bit more movement. Pitches like this suit him down to the ground," Anderson said.
This statement also has a grain of truth. Kohli averaged 13 against England in England and Anderson was getting Kohli nicking behind for fun. It was a daft thing to say after Kohli has scored a majestic 235, but it had no less truth in it than Patel's statement. Kohli is better in India than he is in England.
That did not stop people getting angry at Anderson for saying it. Over in the Indian Express there was an article from Shamik Chakrabarty that denigrated Anderson's record overseas before saying that wasn't the intention.
"This article by no means intends to denigrate a master exponent of swing bowling but Anderson should have been more respectful about a match-winner; the on-field rivalry notwithstanding. It's wrong to revisit 2014 every time Kohli plays against England."
Anderson pointing out Kohli's record in England being poor is "churlish", Patel having a pop at England's bowlers is just him telling it like it is.
Virat Kohli is the mutt's nuts
Our English friends have a saying for one someone is very, very good. They are "the dog's bollocks". In a week that was saw hundreds of tweets, articles and TV reports gushing over the brilliance of Virat Kohli there was one article that was brought to the attention of the Press Tent that brought this idiom to life.
Over on News18's Cricket Next website we were told about Kohli's love affair with four legged friends.
"Behind the ruthless cricketer who isn't willing to give the opposition an inch, India's Test skipper Virat Kohli is a warm human being. And he takes the old adage that a dog is a man's best friend very seriously. Be it his own dog Bruno or security dogs which man stadiums across the world, his love affair with them is all over social media."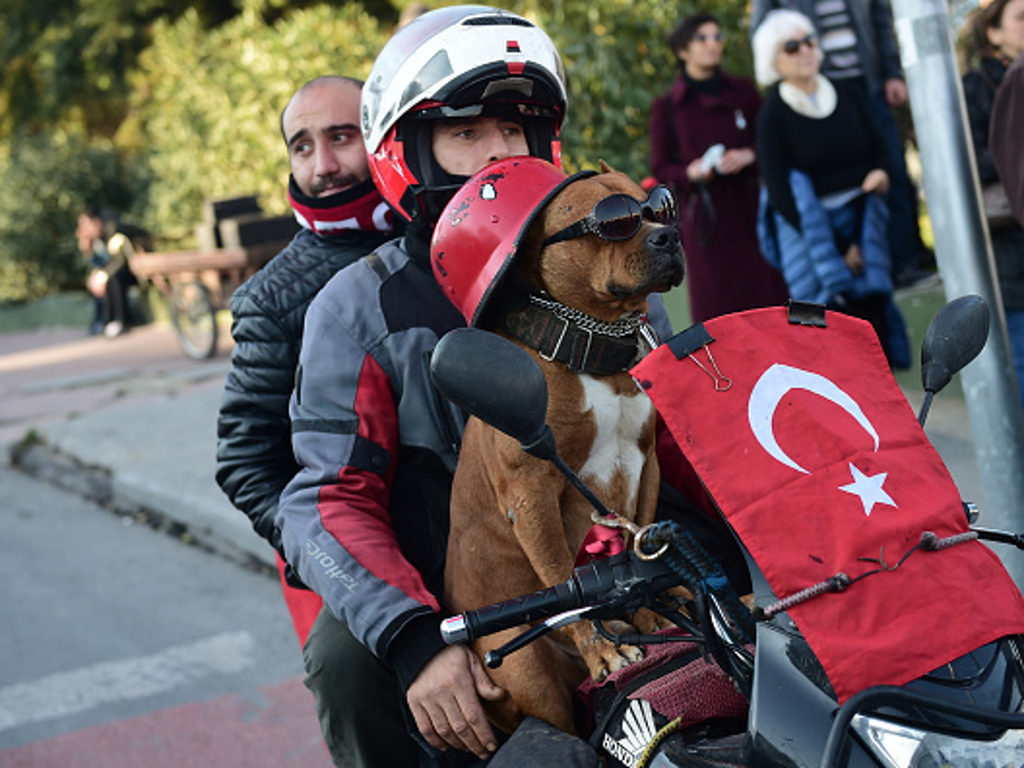 This article then goes on to throughly explain Kohli's various Instagram posts with Bruno, before taking a somewhat unexpected turn.
"In fact, another celebrity who loves spending lone time with his dog is Hollywood and WWE superstar Dwayne 'The Rock' Johnson.
"The Rock as he is fondly called often posts pictures and videos of the time he spends with his dog Hobbs. And Rock too isn't just fascinated with Hobbs. He also loves spending time with other dogs when he is on shoot or at work."
OK then.
Warnemojis
We are very used to seeing advertising being seamless threaded into the Channel 9 commentary; you hardly notice when Mark Taylor brilliantly segues from talking about what he had for dinner last night to talk about a brilliant piece of memorabilia that can be yours for just $595.99 plus postage.
But there was an unusual in-programme advert on the first day of Australia's first Test against Pakistan at the 'Gabba. Shane Warne mentioned that he has his own set of emojis, the mystifying symbols that your niece sends you when you text her birthday greetings.
We were intrigued and tempted to download the app. Before we could Peter Miller, Cricket365 contributor, and Twitter gobshite (we love him, but he is hard work at times), was on the case. He tweeted a series of gifs and emojis from the app and then provided a 5 star review on iTunes.
"It doesn't have spellcheck, it doesn't add apostrophes, it doesn't auto-capitalise words. It lags massively and is really unresponsive. But you get a gif of Warne flipping the bird. Worth it."
Apparently you have to pay extra for the full lexicon of Warne emojis, but we are tempted. Even with the weak rand making it hard for us to make overseas purchases here in South Africa, this sounds like a solid investment.
If you see anything that you think is worthy of making the next edition of this snarky nonsense of a feature then please let us know via Twitter, Facebook or by tweeting using the hashtag #PressTent.