Proteas out to draw first blood against Zimbabwe
The Proteas will be looking to continue with their 'positive' brand of cricket in the first of three One-Day Internationals (ODI) against Zimbabwe at the Diamond Oval in Kimberley on Sunday.
The Proteas unleashed this explosive approach in the 3-2 series win against Sri Lanka last month, and look set to continue fine-tuning their methods against their neighbours.
Proteas stand-in captain, JP Duminy, who was one of the standout performers under the new mindset in Sri Lanka, says the series will give the players more opportunities to find consistency and balance in their game plans.
"The boys will have taken a lot of confidence from the series win," he said of the Sri Lanka tour. "We tried a few different things in our style of play and we will have learnt a lot from that. This series is a continuation of that; what can we do, what can't we do, what are we willing to explore, what risks are we willing to take, this is a continuation of finding our feet in that new brand of cricket we want to play. I am excited by it, there is a lot of one-day cricket leading up to the World Cup for us to experiment and to find out what works for us, tomorrow is another opportunity for that.
"It is about being consistent in what you are trying to achieve," he explained. "It is about finding the perfect balance between being overly aggressive and conservative, that is what we are trying to achieve, finding that balance. If we can find that consistency we will enter a World Cup feeling confident and we will walk away from series' knowing that we have achieved something. It is not only about winning a series but identifying how we want to play."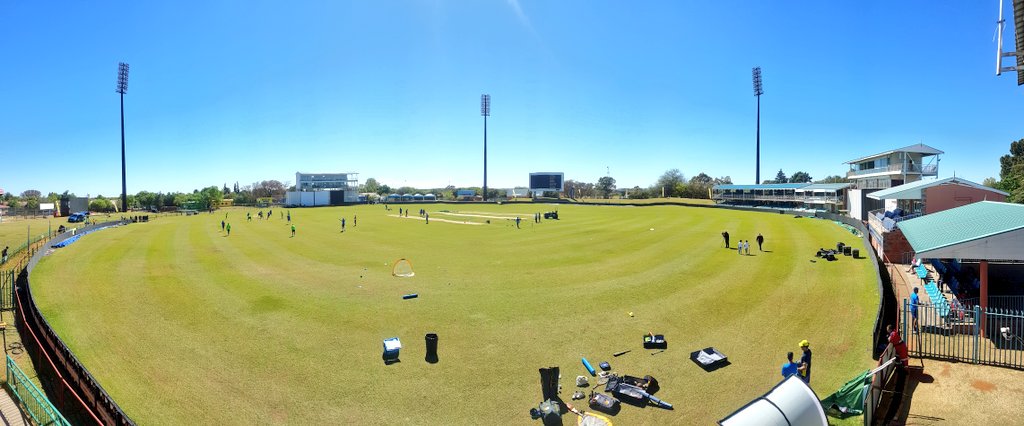 The Proteas are the overwhelming favourites to win the series – they have won 35 of the 38 ODI matches (2 losses and 1 no result) played – but remain wary of the visitors who are bolstered by experienced campaigners and match-winners in their squad. The Proteas are also going through an experimental phase with a number of new faces in the squad and will be giving every player in the squad a run throughout the series.
"They've got some aggressive players," Duminy said of Zimbabwe. "If you look at their captain, Hamilton (Masakadza), he has been around for a long time. Brendan Taylor is a veteran for Zimbabwe and has done exceptionally well for them and Williams also comes to mind. Those are the kind of players who are going to be key for them. They have an attack that we haven't seen in the last three years so it is about making sure we tick all our boxes with our preparation and making sure we come out with that aggressive mindset even though we haven't played against them a lot."
The series is a maiden ODI captaincy stint for Duminy, who has previously led the Proteas in eight T20 Internationals. He will aim to continue South Africa's excellent run at the Diamond Oval, where they have won six out of eight matches contested at the venue.
"We have had some good success here in the green and gold," he said of the Diamond Oval. "We are looking forward to getting out and playing in front of the Kimberley faithful. It's always great playing here, they come out in their numbers to support us seeing that there isn't a lot of international cricket played here. It is going to be a good day out, we are looking forward to it."