Pujara feels Yorkshire stint will help him in the Test series
India middle-order batsman Cheteshwar Pujara feels that his stint at Yorkshire will have prepared him for some of the challenges he is set to face in the Test series against England.
Pujara's stint at Yorkshire ended before the English summer hotted up considerably.
In an interview with DNA India Pujara said: "I started playing in April[for Yorkshire]. A week before that, there was snowfall. We did not get our first game, it was washed out. Yes, the wickets were challenging.
"There was enough help for the bowlers. I was confident, I was batting well in the nets and even in the middle. After a start, you sometimes get some balls that are tough, though I won't say they were unplayable.
"As a batsman, you need a bit of luck especially at the start, which did not go my way. After a while, I started scoring runs in white ball cricket."
Pujara scored just 172 runs in his six County Championship games for the county at an average of 14.33.
ALSO READ: County stint would have been a boon to Kohli
When asked is the experience would help him in the Test matches against England, Pujara replied: "It will definitely help. At the same time, when you are playing Test cricket, the bowlers are different, the pitches might be slightly different.
"The county experience will definitely help me in Tests. At the same time, you cannot take anything lightly because you have experience.
"You can be successful. You still have to prepare well, focus and still score runs. Yes, experience will help, but when I start playing Tests, focus and preparations have to be there. It is a big series and all of us will prepare well."
Pujara doesn't believe there is a major difference between batting at number three or number four in Test cricket, though he does concede the lower position can be easier.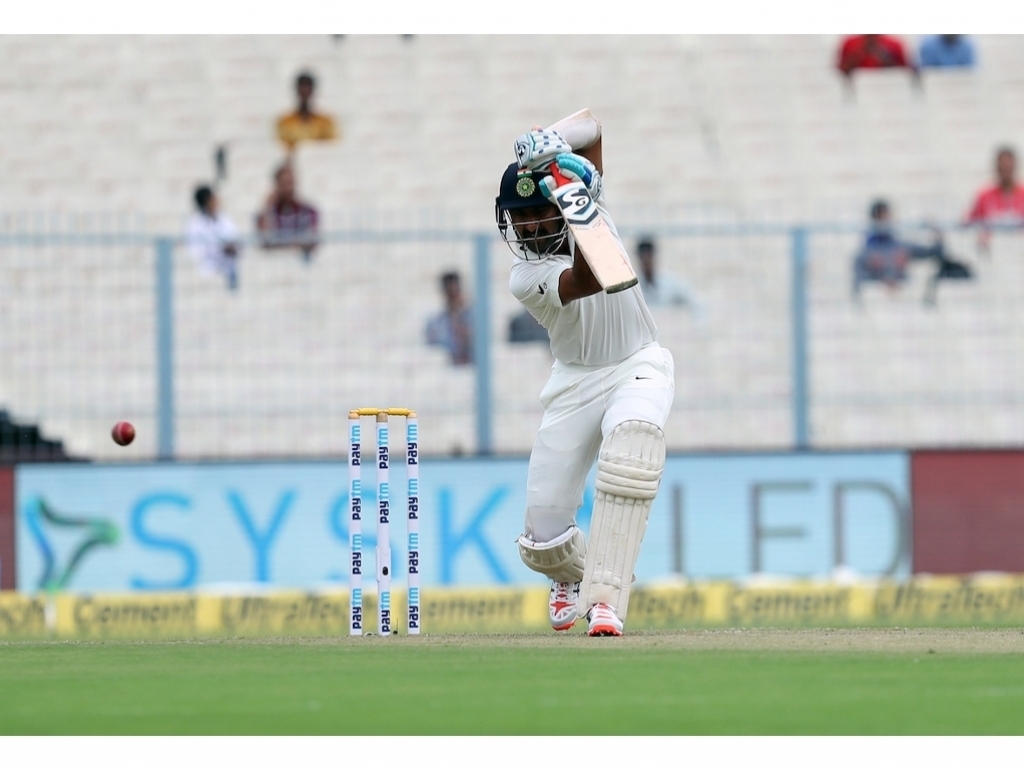 He said: "Not a major difference because you are still batting at the top of the order, you still have the same job of scoring runs for the team. It was a one-off situation where the team combination was such that I had to change my position. There is still some difference but you still have to do the job for the team.
"At No. 4, you get see the pitch. You have a little more time to understand the game plan, what the bowlers are doing. At No. 3, if you lose an opener early, you don't know how the pitch will behave as the bowlers are fresh and there is enough help for the bowlers. Once the pitch settles down after a session, it is easy to bat, comparatively. It also depends on where you are playing.
"Basically, I have been batting at No. 3. Obviously, after the team discussions, I will mostly continue to bat at No. 3. But with team situations and requirements, if it is a one-odd game, and have to do it for the team, you should be okay.
"Most likely, I will bat at No. 3. It is something that I can't say much about. We have a big series coming up and the main focus is on that. I have enough experience batting at No. 3. Batting at No. 4 is not tough. If you are batting at Nos 4 or 5 and suddenly asked to open or bat at 3, it is tough. But not the other way round."
England v India Tests 2018
1 August: first Test, Edgbaston, Birmingham
9 August: second Test, Lord's, London
18 August: third Test, Trent Bridge, Nottingham
30 August: fourth Test, The Rose Bowl, Southampton
7 September: fifth Test, The Oval, London