Pujara worked on footwork and balance with Bangar
India batting coach Sanjay Bangar has lauded the efforts of Cheteshwar Pujara, who scored an unbeaten 132 to help India establish a 27-run first innings lead over England in the fourth Test.
Bangar was disappointed with the number of soft dismissals that saw the tourists slide from a commanding 142 for 2 to a total of 273 all out.
The coach admitted that Pujara looked out of sorts when arriving in England but credited him for putting in work on the technical aspects of his game.
"He was coming off a rough patch and also he hadn't really scored as many runs as he'd have liked in the last 10-11 innings for India," Bangar said. "He was struggling a bit when he joined the team but you cannot really make decisions based on how one does in the first-class format because he's a proven international player.
"Obviously, certain areas had to be worked on. He had to get his balance right and he also had to get his footwork right. Those were the two areas we worked on as a support-staff group – including Ravi and myself."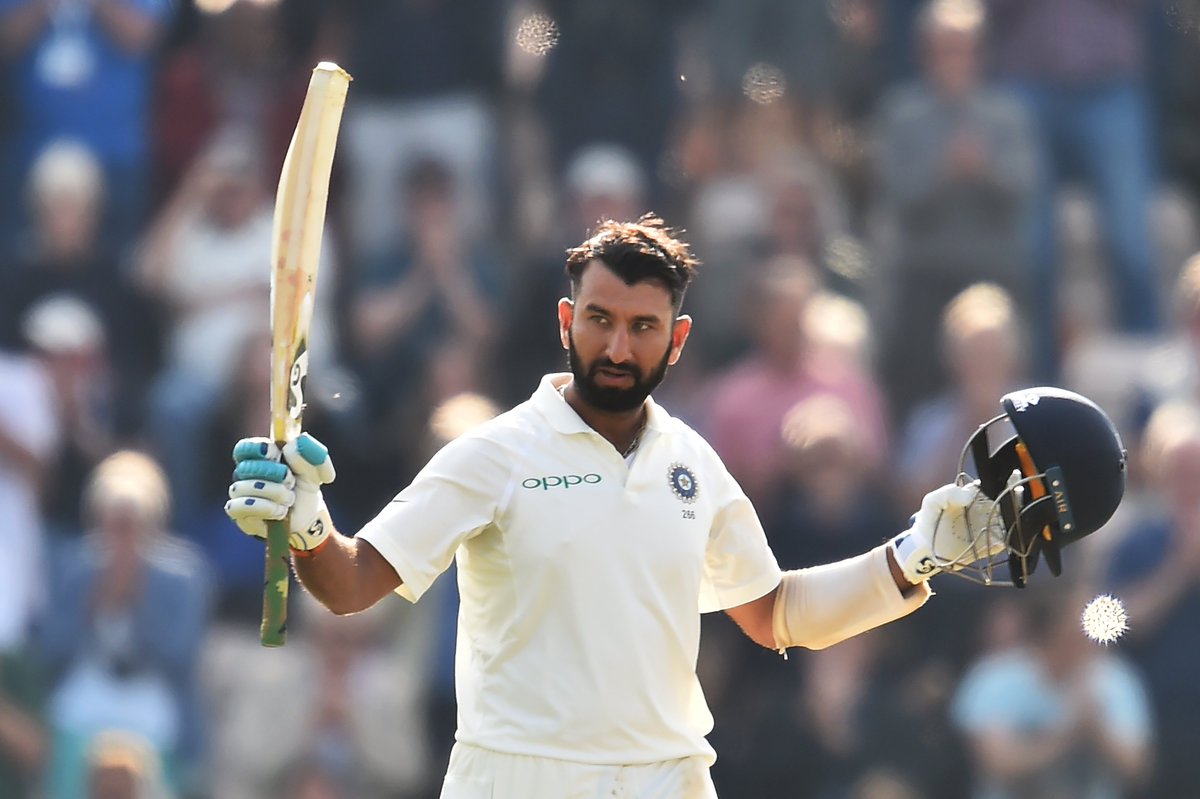 Bangar opined that in Test cricket mental strength is a player's biggest asset.
He said of Pujara: "He showed mental strength, patience and the concentration today. If you have all those characteristics then you can show that, even if you have some limitations in terms of scoring areas or not possessing all the strokes, then you can become an effective Test player."
Bangar singled out allrounders Hardik Pandya and Ravichandran Ashwin for throwing their wickets away.
He added: "Hardik really wasn't on top of the ball while driving and Ashwin attempted that reverse sweep at a pretty early stage in his innings. If he was set and batting with the tail, one could have thought that shot was on."
England ended the day on 6 without loss trailing India by 21 runs heading into day three on Saturday September 1.