Royals skipper Steve Smith available after completing concussion protocols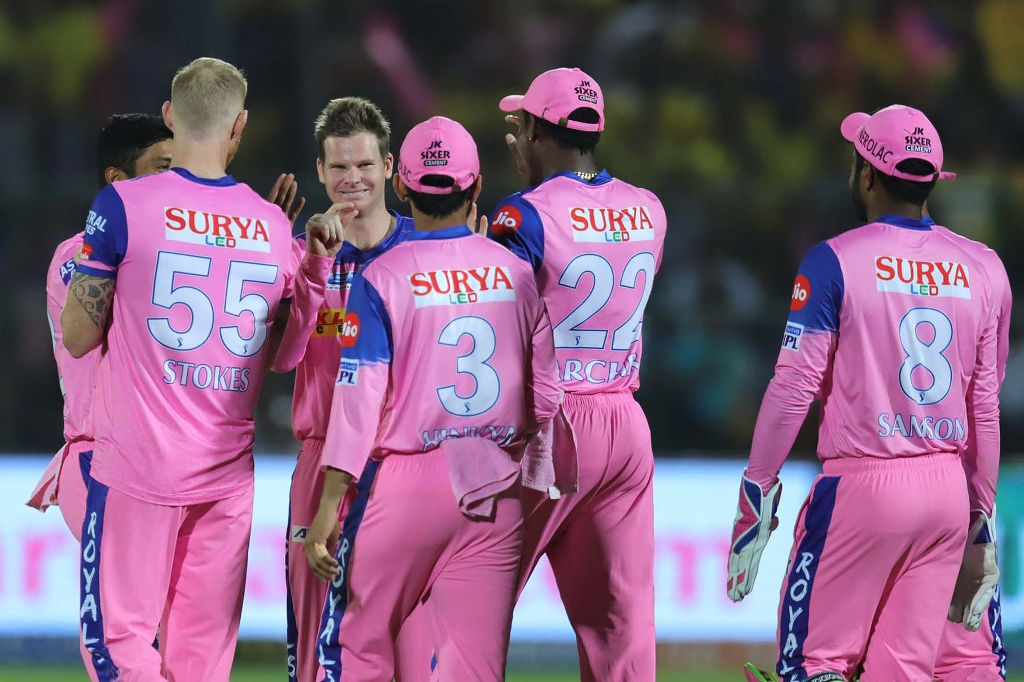 Rajasthan Royals coach Andrew McDonald has announced that Australia batsman Steve Smith has been passed fit and is in contention to play their Indian Premier League opener against Chennai Super Kings.
Smith had been in serious doubt for the match having missed the entire ODI series against England after a net accident left him with a concussion.
Royals clear Smith for return
Cricket Australia had asked the Rajasthan Royals medical team to exercise caution with their franchise captain who has a troubling history with head injuries.
"Fantastic news that Steve is available," McDonald said in a Royals release. 

"It's fantastic especially on the back of some setbacks back in the UK. 

"It is obviously great to have your skipper available for the first game, as I have said before we are in really good hands. 
"In terms of the rest of the squad, we couldn't be happier with their preparation. We've got what we needed, having been here nice and early to get our preparation going on the back of the long lay-off."
Royals skipper jumps through hoops
Smith himself said that he has shaken off the effects on the knock and was able to complete the protocols set out by Cricket Australia.
"Yesterday (Sunday) I did a bit of zig-zag running, which is part of the protocols to pass to get back to play, and today (Monday) I'll have a hit in the nets," Smith said. "Hopefully, [I will] pull up well from the hit and be good to play tomorrow.
"The guys have been here for a month now and from all reports, the training's been magnificent. It's been good to catch up with both the old and the new Royals. We're in a good place and have got a really good squad this year, really strong and we're ready to get going." 
Sharjah joins the chat 
The Royals begin their campaign against a team who have already played and won but can take comfort from having trained at the Sharjah Stadium which is markedly different from the two larger grounds in Abu Dhabi and Dubai.
"We've trained at Sharjah a couple of times. Most of our players have got a really good feel for the surface," the Royals coach added. 
"We've had some net practice in the middle which is always a positive rather than just nets out at the back. The guys have been able to feel what it's like batting at the centre and have had plenty of fielding down there, so they are quite familiar with the stadium.
"It's clearly a different surface to Dubai or Abu Dhabi in terms of runs and the size of the venue, so it'll create some difficult challenges there for the bowling unit, so no question there being a high-scoring ground. But we feel the team will put out their best show to be able to combat what CSK will throw at us."