Stokes and Hales to face an ECB disciplinary commission
England allrounder Ben Stokes may yet face a ban from cricket from the ECB's Cricket Disciplinary commission.
Stokes is likely to face a charge of bringing the game into disrepute alongside England batsman Alex Hales who accompanied the former on the fateful night out in Bristol last September.
The allrounder admitted to throwing punches in a street brawl but a jury accepted that Stokes had acted in self-defense.
The man Stokes punched in the brawl, Ryan Ali, was also cleared of charges of affray as was a third accused in a separate trial last week.
Stokes admitted to consuming a fairly large quantity of alcohol on the night along with Hales and this alone is likely to draw the ire of the ECB.
The motive for the brawl remains something of a mystery with Stokes claiming he acted in defense of himself, his teammate and a gay couple the other two men are alleged to have verbally abused.
The men deny engaging in homophobic abuse while the prosecution alleged that Stokes himself verbally abused the gay couple.
The couple were not called to give testimony in the trial.
Stokes told the jury: "All my actions were in self-defence and fearing for my safety."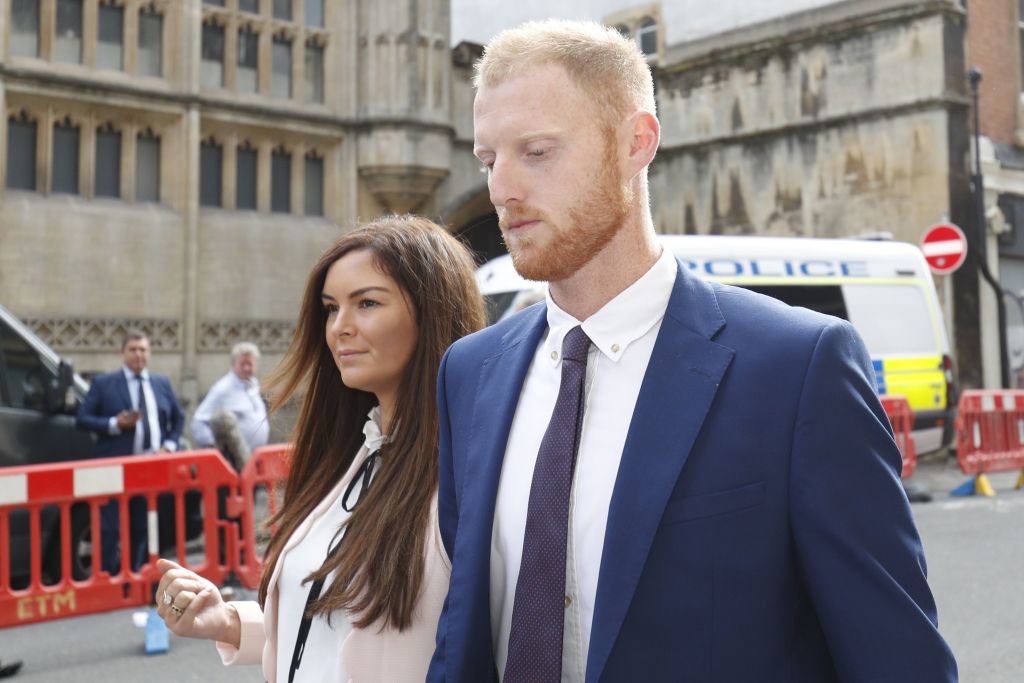 The England man's lawyer suggested that his client's status led police and Crown Prosecuting Services to unfairly make him the focus of the investigation.
An Avon and Somerset police spokesman said: "We carried out a thorough independent investigation into the events of 25 September before passing a comprehensive file of evidence to the Crown Prosecution Service [CPS], which subsequently made the decision to charge.
"Having reviewed the evidence, the jury has concluded the actions of the defendants did not amount to affray and we respect this decision."
The England and Waes Cricket Board issued a release that read: "Now that the legal proceedings have concluded, the disciplinary process for Ben Stokes and Alex Hales can be scheduled by the Cricket Discipline Commission [CDC].
"Ben Stokes will now join the England squad for the 3rd Test against India, which starts at Trent Bridge on Saturday.
"Considerable detail has been heard in this week-long court case and, in due course, there will be a range of matters for the Board to fully consider."
Stokes may be back in the squad but both he and Hales can expect some sort of sanction from the ECB.