Yorkshire partner with Lahore Qalandars in an attempt to 'reduce barriers to entry'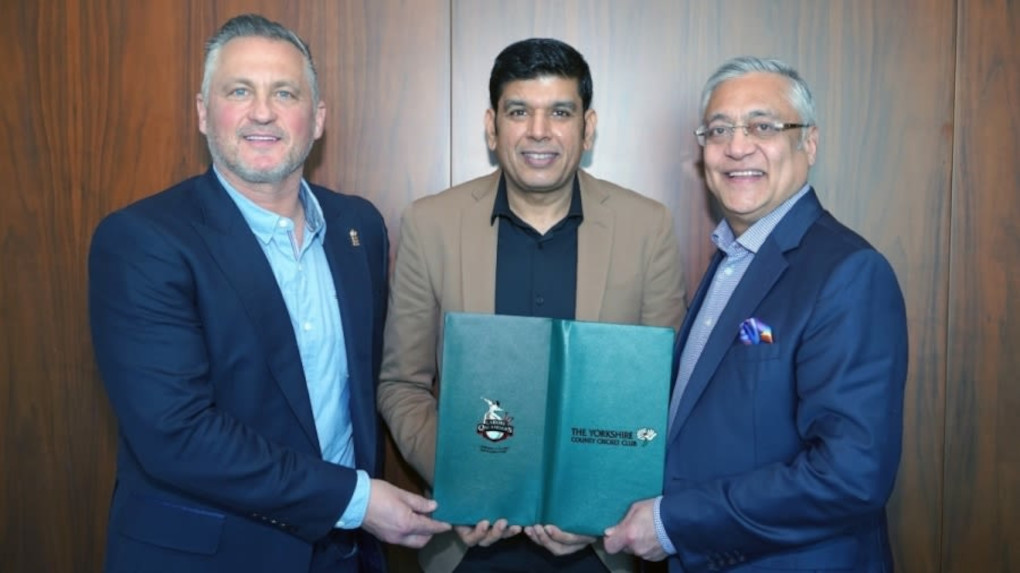 Yorkshire County Cricket Club have announced a strategic partnership with the Lahore Qalandars.
The partnership between the English county and Pakistan Super League team will include:
A player exchange programme to enable international players to learn from each other, starting with Haris Rauf joining Yorkshire as overseas player;
scholarships for young, aspiring players from Yorkshire travelling to, training, and playing in Lahore;
access to the Qalandars' first-class facilities, as well as opportunities for young people from Pakistan to come to Yorkshire;
the opportunity for Yorkshire County Cricket Club to learn from and emulate Lahore Qalandars' Players Development Program;
the chance for academy players from both teams to train and play in different conditions; and
a friendly game between the two sides on 16th January 2022 in Lahore at the world famous Ghaddafi Stadium.
Pakistan fast bowler Shaheen Afridi was recently appointed captain of the Qalandars for the 2022 edition of the PSL.
Other franchises have partnered strategically in the past, including South Africa's Cape Cobras and Leicestershire in the United Kingdom.
Also read: Michael Vaughan sorry for Yorkshire hurt
Lord Patel making the right moves at Yorkshire
Lord Kamlesh Patel was recently appointed Yorkshire's new chair after successor Roger Hutton resigned amid player Azeem Rafiq's allegations of institutional racism at the club.
"The work the Lahore Qalandars do both on and off the pitch is remarkable and can serve as a benchmark for clubs around the world – ours included – for how best to spot, foster and support talent at all levels in the game of cricket," said Lord Patel.
"The Players Development Program is an incredible achievement – breaking the mould for how teams can be created within our sport, and demonstrating that through offering access and support, great cricketing talent can be found from all backgrounds."
Among Lord Patel's first moves was to fire the entire coaching staff and appoint ex-England fast bowler Darren Gough interim director of cricket.
"For many people from a background like mine, cricket isn't seen as an option, with the associated costs and access to facilities creating real barriers to entry," added Gough.
"This partnership is an opportunity to take the blueprint the Qalandars have developed to such a success and work with them to define how that can be used to provide access for potential players from across Yorkshire."