India lost their way in the middle overs says coach Rahul Dravid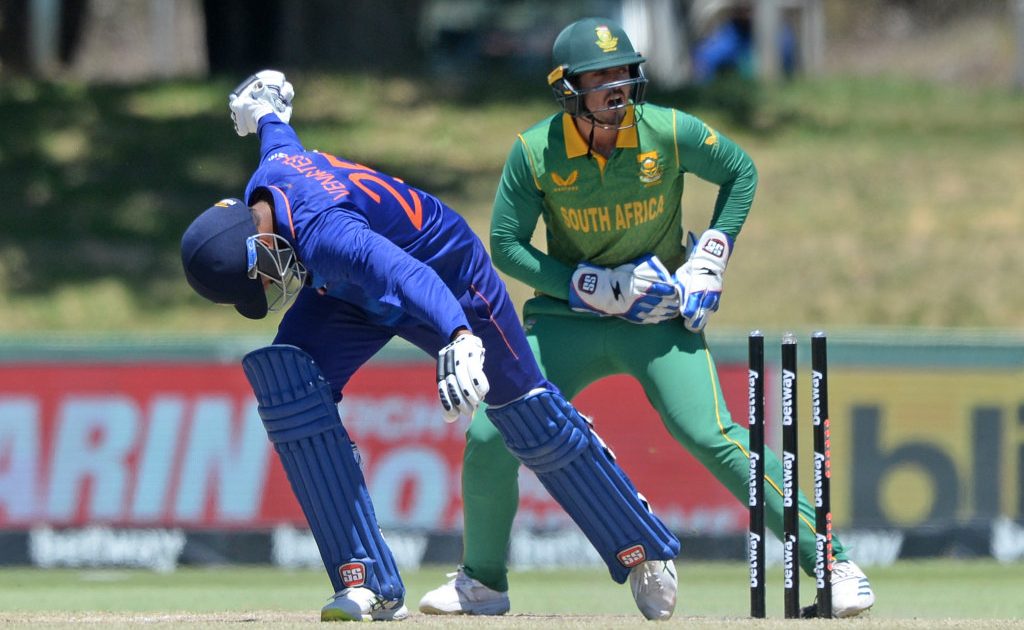 India coach Rahul Dravid has a very good idea of where his team need to improve after their 3-0 ODI series loss to South Africa.
The hosts were made underdogs ahead of the series but came out on top and Dravid believes this is because India didn't play smart cricket.
Dravid opined that India were in a position to win all three matches in the series but surrendered the initititive to South Africa by making poor choices.
"We certainly could do better in the middle overs," Dravid said after the third ODI.
"We understand the template, and a large part of that template is dependent on the balance of your squad.
"Some of the guys who really help us balance out the squad and give us those all-round options at No. 6, 7 and 8 were not available for the selection.
"Hopefully, when they come back, it will give us a little more depth, which will allow us to play in a slightly different style.
"Having said that, even South Africa who batted first on two occasions scored 290 [296] and 280 [287]. If I think back to the 30th over [of the second innings] in both these games, we should have actually chased them down. We didn't because we played some poor shots and we didn't play smart cricket at critical situations."
Temba Bavuma admits complacency set in for South Africa during final ODI
Dravid also believes that India can improve with the ball to be less predictable in an ODI innings.
"I think through the middle overs we need to probably improve our wicket-taking options," Dravid said.
"Spinners do play a big role in that but also with the quicks coming back and the kinds of balls we bowl, we have discussed that.
"We do understand that's an area in the game we have been behind a little bit – the ability to take wickets through the middle overs – and what we need to do about that."
India failed to put the Proteas under enough pressure says KL Rahul
Dravid conceded that their batting allrounder deployed for the first two ODIs, Venkatesh Iyer, wasn't used as well as he could have been.
"When you are a sixth bowler in the team, it can happen you are not required to bowl," Dravid explained.
"The idea is obviously to try and develop people like Venkatesh Iyer as a sixth bowling option, whether it's Venkatesh or Hardik when he comes back. We also have got the option of someone like Jadeja who has been batting really well and can potentially bat at No. 6 at certain times when he is back from the injury."