Pitch Report: 2019 Ashes series – Headingley, Leeds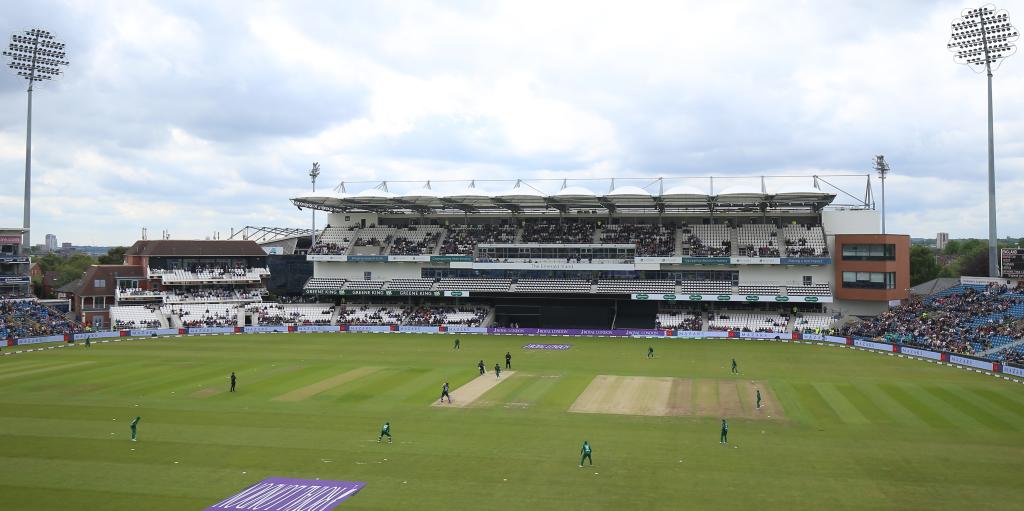 And so this silliest of Ashes series heads to Leeds and a ground where Ashes-based silliness is very much the order of the day. If its ridiculousness you're after, Headingley rarely lets you down.
Headingley: Overview
Established: 1890
First Test: 1899
Capacity: 17,000
Floodlights: Yes
Ends: Kirkstall Lane End, Football Stand End
Home Teams: Yorkshire, England
Headingley: Test statistics
Tests: 77
Won batting first: 29 (38%)
Won batting second: 30 (39%)
Drawn: 18 (23%)
Home wins: 33
Away wins: 25
Neutral wins: 1
Won toss: W29 L30 D18
Won toss, batted: W23 L24 D13
Won toss, fielded: W6 L6 D5
Highest totals:
653/4d (193.0 overs), Australia v England, July 22 1993
628/8d (180.1 overs), India v England, August 22 2002
601/7d (178.3 overs), Australia v England, June 8 1989
584 (183.5 overs), Australia v England, July 20 1934
570/7d (122.3 overs) England v West Indies, May 25 2007
Lowest totals:
61 (26.2 overs), West Indies v England, August 17 2000
67 (59.1 overs), New Zealand v England, July 3 1958
75 (44.4 overs), South Africa v England, July 29 1907
76 (36.3 overs), England v South Africa, July 29 1907
87 (37.5 overs), England v Australia, July 1 1909
Runs per over: 2.83
Runs per wicket: 29.73
Headingley: Key points
There has been just one draw in the last 19 Tests at Headingley – against South Africa in 2012, a game now best remembered for Kevin Pietersen's astonishing 149 and subsequent interview.
England have won three and lost three of their last six in Leeds, with two of the wins by an innings and another by 247 runs
Only two of the last five Ashes series in England have featured Leeds Tests; on both occasions the team that won at Headingley lost the series – England in 2001 and Australia in 2009.
England didn't win any of their first 10 Tests against Australia at Headingley from 1899 until an innings victory in 1956, and have lost four of the last five going back to 1989.
There hasn't been a drawn Test at Headingley between England and Australia since 1975, with both teams winning four of the last eight.
England's Ian Botham-inspired victory in 1981 remains perhaps the single most famous Ashes Test and remains one of only three examples in Test cricket of a side winning after being forced to follow on.
Some fella called Bradman did pretty well at Headingley. His four Tests in Leeds brought a barely comprehensible 963 in six innings, including two triple-centuries and two regular ones.
Stuart Broad needs three wickets to overtake Yorkshire legend Fred Trueman as the all-time leading Test wicket-taker at Headingley, and eight to become the first player to take 50 Test wickets in Leeds.
Broad is the only member of England's squad to have played an Ashes Test at Headingley. Although England were thrashed, Broad took 6/91 in Australia's only innings and smashed a defiant 61 from 49 balls in England's second.
Australia's squad also boasts a sole survivor from 2009 – Peter Siddle, who took 5/21 in England's first innings.
Headingley: Last 10 Tests
June 1-3 2018: England (363) beat Pakistan ( 174 & 134) by an innings and 55 runs
August 25-29 2017: West Indies (427 & 322/5) beat England (258 & 490/8d) by five wickets
May 19-21 2016: England (298) beat Sri Lanka (91 & 119[fo]) by an innings and 88 runs
May 29-June 2 2015: New Zealand (350 & 454/8d) beat England (350 & 255) by 199 runs
June 20-24 2014: Sri Lanka (257 & 457) beat England (365 & 249) by 100 runs
May 24-28 2013: England (354 & 287/5d) beat New Zealand (174 & 220) by 247 runs
August 2-6 2012: England (425 & 130/4) drew with South Africa (419 & 258/9d)
July 21-24 2010: Pakistan (258 & 180/7) beat Australia (88 & 349) by three wickets
August 7-9 2009: Australia (445) beat England (102 & 263) by an innings and 80 runs
July 18-21 2008: South Africa (522 & 9/0) beat England (203 & 327) by 10 wickets
Headingley: England v Australia statistics
Tests: 24
England wins: 7 (1956, 1961, 1972, 1977, 1981, 1985, 2001)
Australia wins: 9 (1909, 1921, 1938, 1948, 1964, 1989, 1993, 1997, 2009)
Draws: 8 (1899, 1905, 1926, 1930, 1934, 1953, 1968, 1975)
Headingley: Individual stats
Highest runscorers
963 @ 192.60, Don Bradman (Australia), 1930-1948
897 @ 59.80, Geoff Boycott (England), 1964-1981
849 @ 53.06, John Edrich (England), 1964-1975
776 @ 36.95, Graham Gooch (England) 1978-1994
718 @ 37.78, Alastair Cook (England), 2006-2018
Highest England runscorers v Australia
308 @ 38.50, John Edrich, 1964-1975
306 @ 102.00, Cyril Washbrook, 1948-1956
291 @ 58.20, Geoff Boycott, 1964-1981
Highest Australian runscorers v England
963 @ 192.60, Don Bradman, 1930-1948
427 @ 61.00, Neil Harvey, 1948-1961
421 @ 105.25, Ricky Ponting, 1997-2009
Highest scores
334, Don Bradman (Australia) v England, July 11 1930
310*, John Edrich (England) v New Zealand, July 8 1965
304, Don Bradman (Australia) v England, July 20 1934
246*, Geoff Boycott (England) v India, June 8 1967
236, Eric Rowan (South Africa) v England, July 26 1951
Highest England scores v Australia
191, Geoff Boycott, August 11 1977
175, Tim Robinson, June 13 1985
173*, Mark Butcher, August 16 2001
Highest Australia scores v England
334, Don Bradman, July 11 1930
304, Don Bradman, July 20 1934
200*, Allan Border, July 22 1993
Most wickets
44 @ 18.06, Fred Trueman (England), 1952-1964
42 @ 26.80, Stuart Broad (England), 2008-2018
40 @ 19.27, Bob Willis (England), 1976-1984
39 @ 27.12, James Anderson (England), 2003-2018
33 @ 23.42, Ian Botham (England), 1977-1987
Most England wickets v Australia
19 @ 19.47, Ian Botham, 1977-1985
18 @ 14.05, Derek Underwood, 1968-1977
17 @ 14.94, Fred Trueman, 1956-1964
Most Australia wickets v England
20 @ 22.20, Clarrie Grimmett, 1926-1934
19 @ 18.15, Terry Alderman, 1981-1989
15 @ 25.86, Ray Lindwall, 1948-1956
Best bowling figures
15.1-3-43-8, Bob Willis (England) v Australia, July 16 1981
15.5-1-59-8, Colin Blythe (England) v South Africa, July 29 1907
46.2-15-107-8, Neil Foster (England) v Pakistan, July 2 1987
13.4-1-37-7, Jason Gillespie (Australia) v England, July 24 1997
22.4-9-40-7, Colin Blythe (England) v South Africa, July 29 1907
Best England bowling figures v Australia
15.1-3-43-8, Bob Willis, July 16 1981
15.5-5-30-6, Fred Trueman, July 6 1961
21-6-45-6, Derek Underwood, July 27 1972
Best Australia bowling figures v England
13.4-1-37-7, Jason Gillespie, July 24 1997
25.3-6-58-7, C Macartney, July 1 1909
30.2-9-76-7, Glenn McGrath, August 16 2001
Headingley: Weather forecast