Mahmood wants more from Pakistan's Amir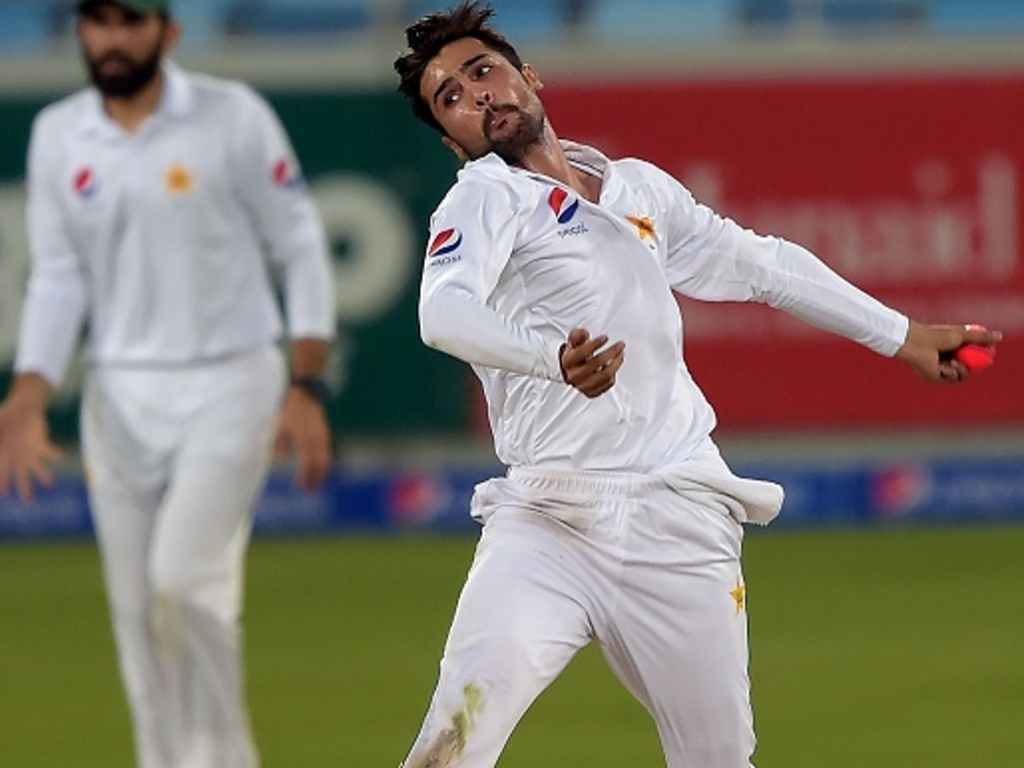 Pakistan bowling coach Azhar Mahmood wants fast bowler Mohammad Amir to recapture the form before he served a five-year ban for spot-fixing.
Left-arm paceman Amir took 51 wickets in 23 Tests as an 18-year-old before he was banned in 2010.
In 16 Tests since his comeback, Amir's 44 wickets have come at a cost of 37.25 and Mahmood wants the now 26-year-old to "show us a bit more" since he is the leader of the attack.
ALSO READ: Arthur backs Amir to lead the attack in the Ireland and England
Speaking ahead of the Tests against Ireland and England, Mahmood said: "We want more from Amir, as bowling coach I want more from Amir.
"If you see his record since he came back it's not great, but he was coming back after five years out.
"He needs to take a bit more responsibility and get more wickets for us.
"If he's the leader of this attack, he needs to show us a bit more. I'm sure he will do that and that's what we want from him."
Amir took 1-45 in 15 overs in a warm-up game against Kent that was curtailed by rain and Kent's assistant coach, Alan Donald, who legendary former fast bowler for South Africa, said Amir is one of the skilful bowlers going around.
Donald said: "When I saw this kid [Amir] a few years ago, he's one of the most skilful that's going around.
"When you saw him knocking over those 'poles', that's exactly what you expect from him – so much skill, so much imagination and creativity to produce that sort of thing on flat pitches.
"When it gets flat, you have to think out of the box and to see that happening was an eye-opener."
Pakistan next face Northamptonshire in another warm-up clash, before providing the opposition for Ireland's inaugural Test and then returning to England for a two-Test series.