Hard work pays off for Siddarth Kaul
Paceman Siddarth Kaul got his 2018 Indian Premier League campaign underway with an excellent return of 2 for 17 from his four overs against the Rajasthan Royals on Monday.
Kaul has been working hard in domestic cricket in the hope of getting an opportunity to impress on the big stage.
He would account for the opposing skipper and maintained the kind of lines and lengths that saw him feature heavily in India's 2008 Under-19 World Cup victory.
Kaul said after the match: "I was working a lot in the domestic season and in the nets and tonight it came off. It was a small total but it's tricky some times when you chase small totals. But our team has great experience and we did it."
Kaul revealed that the team are smarting from the loss of skipper David Warner who was suspended from all cricket for a year for his involvement in a ball tampering scandal during the Test series loss to South Africa.
ALSO READ: Dhawan blasts SRH home after Shakib masterclass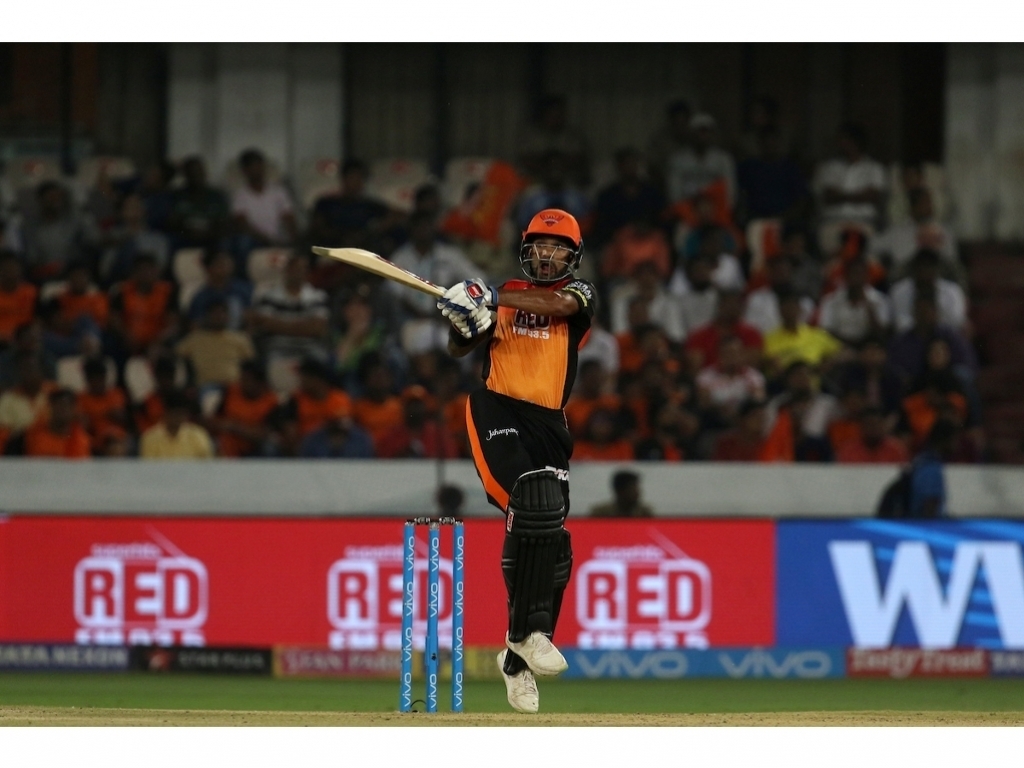 The quick added: "We are missing him [Warner] but the players are coping and they know what to do and when to do it. Thanks to god, everything's happening really well and I'm looking forward to the coming games."
The man who replaced Warner as skipper was thrilled with the display of the man who replaced Warner at the top of the order, Shikhar Dhawan.
Dhawan hit an unbeaten 77 to ease the Sunrisers past the modest target of 126 set by the Royals.
Williamson said: "No doubt we miss Davey. Such a fantastic player for us but the guys were brilliant, all round in the field.
"A nice team performance. All the bowlers played their part. We picked up wickets at key times and we fielded well, which certainly makes difference.
"There are some areas we want to work at heading into the next match. I had the best seat in the house as he [Dhawan] hit it cleanly. His intent was brilliant and so was Saha's at the top of the innings."
Dhawan himself said he was eager to play more aggressive cricket having begun his onslaught against South Africa and in the Nidahas Trophy.
The opener said as he received his man of the match award: "I enjoy playing long innings. It benefits the team, it benefits me. I'm just trying to stretch the good form as long as possible."
"I've been playing more aggressively, not just in the IPL, but even for India in South Africa and Sri Lanka.
"I'm just continuing that formula. We have a very balanced side and we have all bases covered. That is the key. It's just the start of the tournament and we hope to keep the rhythm going."